Edward D'Alessandro
Pam D'Alessandro Team
Pam D'Alessandro Team
---
We are committed to providing outstanding service to buyers and sellers. We are known for quality work that includes taking the time to listen to your needs and dreams. Our job is to make your buying/selling of your house stress free. We will work tirelessly to facilitate your goals without compromise, as you are our #1 priority. Whether you are buying, selling, or simply considering a move, we will be happy to speak with you. Proudly serving Pittsburgh for 30 years! Real Estate Redefined!
Meet the Team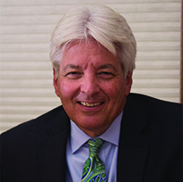 Edward D'Alessandro - Pam D'Alessandro Team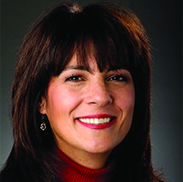 Pam D'Alessandro - Pam D'Alessandro Team
Who We Are
As an experienced, full-time agent over 30 years, it's been my pleasure to have served Pittsburgher's real estate needs, and to have cultivated so many loyal client relationships along the way. I've seen the city grow and progress: I grew up in an Eastern Pittsburgh suburb, but have spent the majority of my life living in Shadyside with my husband and three sons. After graduating with a B.S. from Duquesne University in speech pathology and audiology, I came to real estate naturally, having been raised by entrepreneurs who instilled hard work and determination in me from a young age. My prior experience in sales and client relations gave me the perfect edge to compete in this vibrant, city market. One concept that our group would like to impress upon anyone interested in selling or purchasing a home is detail: they're often overlooked, but after many years in this industry, we have become adept at matching clients with what they truly want by listening carefully. It's especially rewarding to provide clients with a vision for what is possible within a living space. Our love for, and experience with, interior design has allowed me the opportunity to provide the spatial and constructive possibilities that investors so often seek. With great familiarity of the home inspection process, and a solid grasp of renovation, we think in terms of resale value and creating the most comfortable space possible for owners. we appreciate the architecture of well-designed floor plans and innovation. It's vital that we educate my clients about the stages of a house's lifespan, and help them to see the potential that may elude a first time home buyer, or those looking to personalize their space without jeopardizing resale value. We are very well-versed in new construction, having been chosen as listing agent by city architects to sell state-of-the-art new construction in popular East End neighborhoods. Most importantly, we remain true to our clients' needs, whether those be related to property, their preferred method of communication, or simply respecting the rite of passage that is transitioning into, or out of, a home.
Pam's Awards And Designations
Multi million dollar producer
Member of the Realtor's Association of Metropolitan Pittsburgh
Member of the National Association of Realtor's
Member of the Pennsylvania Association of Realtor's
Consistently on the Top 100 Agent List for Production
Education and Training
Native of Pittsburgh
Graduate of Duquesne University: BS in Speech Pathology and Audiology
Shadyside Resident
Relocation Specialist
30 years of Real Estate Sales Experience
Extensive knowledge of East End neighborhoods including Lawrenceville as well as the Southside but not limited to those areas.
Our Sold Listings : 396
Listing Sales: 377
Buyer Sales: 19
| Address | List Price | List Date | Side |
| --- | --- | --- | --- |
| 5310 Dresden Way Pittsburgh 15201 | $2,595.00 | 7/24/2022 | Buyer & Seller |
| 24 Maple Court Pittsburgh 15237 | $219,000.00 | 7/20/2022 | Buyer |
| 368 S Evaline St Pittsburgh 15224 | $1,150.00 | 7/14/2022 | Buyer & Seller |
| 147 Sandy Brae Drive Canonsburg 15317 | $329,000.00 | 7/14/2022 | Buyer |
| 2151 Le Gran Drive Gibsonia 15044 | $1,285,000.00 | 7/13/2022 | Buyer |
| 335 S Evaline St Pittsburgh 15224 | $850.00 | 7/7/2022 | Buyer & Seller |
| 5570 Centre Ave Pittsburgh 15232 | $1,995.00 | 7/1/2022 | Buyer & Seller |
| 215 Ella St Pittsburgh 15224 | $950.00 | 6/24/2022 | Buyer & Seller |
| 215 Ella St Pittsburgh 15224 | $1,095.00 | 6/14/2022 | Buyer & Seller |
| 5322 Natrona Way Pittsburgh 15232 | $1,295.00 | 6/11/2022 | Buyer & Seller |
| 301 S Winebiddle St Pittsburgh 15224 | $900.00 | 6/1/2022 | Buyer & Seller |
| 326 Main Street Pittsburgh 15201 | $2,495.00 | 5/20/2022 | Buyer & Seller |
| 1177 Harvard Road Pittsburgh 15205 | $529,000.00 | 5/13/2022 | Buyer |
| 112 Washington Place 15219 15219 | $1,395.00 | 5/6/2022 | Buyer & Seller |
| 5810 Hays Street Pittsburgh 15232 | $3,295.00 | 5/3/2022 | Buyer & Seller |
| 72 Bradford Pittsburgh 15205 | $1,995.00 | 5/2/2022 | Buyer & Seller |
| 203 Fairview Pittsburgh 15238 | $1,875,000.00 | 4/20/2022 | Buyer |
| 3034 Brereton St Pittsburgh 15219 | $280,000.00 | 4/8/2022 | Buyer |
| 325 Kambach St Pittsburgh 15211 | $274,900.00 | 1/25/2022 | Buyer |
| 5310 Dresden Way Pittsburgh 15201 | $1,895.00 | 12/20/2021 | Buyer & Seller |
| 32 Thornycroft Road Pittsburgh 15235 | $185,000.00 | 12/17/2021 | Buyer |
| 607 N Euclid Avenue Pittsburgh 15206 | $465,000.00 | 12/3/2021 | Buyer |
| 1605 Grand Cypress Lane Presto 15142 | $450,000.00 | 12/3/2021 | Buyer |
| 224 Spring Run Monroeviile 15146 | $140,000.00 | 12/2/2021 | Buyer |
| 307 S Dithridge Pittsburgh 15213 | $360,000.00 | 11/30/2021 | Buyer |
| Markle Road Apollo 15613 | $160,000.00 | 11/15/2021 | Buyer |
| 72 Bradford Avenue Pittsburgh 15205 | $1,695.00 | 11/11/2021 | Buyer & Seller |
| 1306 Orvis Avenue Glenshaw 15223 | $250,000.00 | 11/9/2021 | Buyer |
| 120 Walters Pittsburgh 15201 | $205,000.00 | 11/5/2021 | Buyer |
| 1922 South Ridge Court Hidden Valley 15502 | $282,000.00 | 11/3/2021 | Buyer |
| 307 45th Street Pittsburgh 15201 | $450,000.00 | 11/2/2021 | Buyer |
| 314 Lincoln Avenue Bellevue 15202 | $1,195.00 | 10/25/2021 | Buyer & Seller |
| 4513 Main Street Homestead 15120 | $775.00 | 10/11/2021 | Buyer & Seller |
| 4018 Murray Ave Pittsburgh 15217 | $1,750.00 | 10/8/2021 | Buyer & Seller |
| 601 Forest Ridge Drive Pittsburgh 15221 | $185,000.00 | 10/5/2021 | Buyer |
| 6 Knollwood Dr. Pittsburgh 15215 | $699,000.00 | 10/1/2021 | Buyer |
| 164 43rd Street Pitsburgh 15201 | $378,000.00 | 10/1/2021 | Buyer |
| 149 Abbe Pl Delmont 15626 | $209,900.00 | 9/30/2021 | Buyer |
| 1101 Middle Road Pittsburgh 15116 | $227,500.00 | 9/10/2021 | Buyer |
| 301 SE Winebiddle 15224 15224 | $1,100.00 | 8/16/2021 | Buyer & Seller |
| 3440 Mount Troy Rd Pittsburgh 15212 | $334,900.00 | 8/13/2021 | Buyer |
| 368 S Evaline Street Pittsburgh 15224 | $1,100.00 | 7/29/2021 | Buyer & Seller |
| 1451 Bennington Pittsburgh 15217 | $1,690,000.00 | 7/19/2021 | Buyer |
| 2123 Jamestown Ct. Valencia 16059 | $349,900.00 | 7/9/2021 | Buyer |
| 201 West Street East Pittsburgh 15112 | $999,900.00 | 7/8/2021 | Buyer |
| 6648 Beacon Street Pittsburgh 15217 | $725,000.00 | 6/23/2021 | Buyer |
| 406 Golden Grove Rd Baden 15005 | $575,000.00 | 6/11/2021 | Buyer |
| 1310 Orvis Avenue Glenshaw 15223 | $239,900.00 | 6/9/2021 | Buyer |
| 385 44th St Pittsburgh 15201 | $599,000.00 | 5/20/2021 | Buyer |
| 163 42nd St. Pittsburgh 15201 | $469,000.00 | 5/7/2021 | Buyer |
| 941 Penn Avenue Pittsburgh 15222 | $659,000.00 | 4/2/2021 | Buyer |
| 513 Allenby Ave Pittsburgh 15218 | $239,900.00 | 3/26/2021 | Buyer |
| 104 Rockwood Drive Pittsburgh 15238 | $785,000.00 | 3/5/2021 | Buyer |
| 810 Greenfield Ave Pittsburgh 15217 | $223,900.00 | 3/3/2021 | Buyer |
| 3463 Denny Pittsburgh 15201 | $450,000.00 | 1/28/2021 | Buyer |
| 3945 Mintwood St Pittsburgh 15224 | $230,000.00 | 12/30/2020 | Buyer |
| 103 Gross Pittsburgh 15224 | $299,900.00 | 12/18/2020 | Buyer |
| 9970 Parkland Dr Wexford 15090 | $635,000.00 | 12/15/2020 | Buyer |
| 115 Village Ct Sewickley 15143 | $359,000.00 | 12/1/2020 | Buyer |
| 1500 Pinehurst Lane Oakmont 15139 | $315,000.00 | 12/1/2020 | Buyer |
| 32 Forest Glen Drive Imperial 15126 | $246,850.00 | 12/1/2020 | Buyer |
| 1109 East End Avenue Pittsburgh 15218 | $374,900.00 | 11/11/2020 | Buyer |
| 324 Augusta St Pittsburgh 15211 | $294,745.00 | 11/5/2020 | Buyer |
| 4107 Siebert St Pittsburgh 15201 | $1,295,000.00 | 10/30/2020 | Buyer |
| 1562 Pinehurst Drive Pittsburgh 15241 | $215,000.00 | 10/14/2020 | Buyer |
| 5570 Centre Ave Pittsburgh 15232 | $260,000.00 | 9/18/2020 | Buyer |
| 234 Pearl Street Pittsburgh 15224 | $280,000.00 | 9/11/2020 | Buyer |
| 3036 Wiggins 15219 15219 | $165,000.00 | 8/27/2020 | Buyer |
| 116 Morewood Road Glenshaw 15116 | $339,000.00 | 8/25/2020 | Buyer |
| 5030 Fifth Pittsburgh 15232 | $435,000.00 | 7/30/2020 | Buyer |
| 809 Churchill Ave Pittsburgh 15235 | $134,900.00 | 7/24/2020 | Buyer |
| 923 N Negley Pittsburgh 15206 | $335,000.00 | 6/15/2020 | Buyer |
| 105 Center Ave. Aspinwall 15215 | $489,000.00 | 5/1/2020 | Buyer |
| 135 Spruce Court Ross Township 15229 | $164,900.00 | 4/3/2020 | Buyer |
| 3260 Kennett Square Pittsburgh 15213 | $130,000.00 | 3/13/2020 | Buyer |
| 1234 Wolfrum St Pittsburgh 15212 | $250,000.00 | 2/14/2020 | Buyer |
| 302 Bigham Street Pittsburgh 15211 | $220,000.00 | 2/3/2020 | Buyer |
| 218 Sunnyland Ave Pittsburgh 15227 | $175,000.00 | 12/30/2019 | Buyer |
| 5641 Carnegie Street Pittsburgh 15201 | $375,000.00 | 12/16/2019 | Buyer |
| 480 Orchard Ave Bellevue 15202 | $349,000.00 | 12/3/2019 | Buyer |
| 316 Ella St Pittsburgh 15224 | $219,999.00 | 12/2/2019 | Buyer |
| 1031 Firwood Pittsburgh 15243 | $310,000.00 | 11/15/2019 | Buyer |
| 160 Watson Boulevard Pittsburgh 15214 | $154,900.00 | 10/9/2019 | Buyer |
| 412 Mifflin Street West Mifflin 15122 | $64,900.00 | 9/9/2019 | Buyer |
| 3357 Ridgway Pittsburgh 15213 | $150,000.00 | 8/30/2019 | Buyer |
| 1657 Duffield St Pittsburgh 15206 | $289,900.00 | 8/16/2019 | Buyer |
| 425 N Neville Pittsburgh 15213 | $169,000.00 | 8/16/2019 | Buyer |
| 1422 Lowrie St Pittsburgh 15212 | $129,900.00 | 8/16/2019 | Buyer |
| 5514 Claybourne Street Pittsburgh 15232 | $375,000.00 | 8/9/2019 | Buyer |
| 2412 S Braddock Ave Pittsburgh 15218 | $74,900.00 | 7/22/2019 | Buyer |
| 312 Mercer Street Turtle Creek 15145 | $89,000.00 | 7/22/2019 | Buyer |
| 112 Washington Place Pittsburgh 15219 | $123,500.00 | 7/19/2019 | Buyer |
| 4910 Hatfield Street Pittsburgh 15201 | $319,000.00 | 7/3/2019 | Buyer |
| 378 Markle Road Apollo 15613 | $499,000.00 | 6/28/2019 | Buyer |
| 976 Lakemont Dr Pittsburgh 15243 | $325,000.00 | 5/21/2019 | Buyer |
| 1744 Rutledge Street Pittsburgh 15211 | $150,000.00 | 5/14/2019 | Buyer |
| 239 Eutaw Ave Pittsburgh 15211 | $289,900.00 | 5/10/2019 | Buyer |
| 300 Fox Chapel Road Pittsburgh 15238 | $299,900.00 | 4/26/2019 | Buyer |
| 450 Orchard Spring Road Pittsburgh 15220 | $181,900.00 | 4/26/2019 | Buyer |
| 3654 Longview Dr Homestead 15120 | $129,900.00 | 4/2/2019 | Buyer |
| 8 Sycamore Spur Leetsdale 15056 | $265,000.00 | 3/22/2019 | Buyer |
| 4820 Hatfield Street Pittsburgh 15201 | $599,900.00 | 3/15/2019 | Buyer |
| 4818 Hatfield Street Pittsburgh 15201 | $629,900.00 | 2/28/2019 | Buyer |
| 111 43 1/2 Pittsburgh 15201 | $180,000.00 | 11/30/2018 | Buyer |
| 3516 Leech Street Pittsburgh 15201 | $287,000.00 | 11/9/2018 | Buyer |
| 314 Braddsley Drive Pittsburgh 15235 | $325,000.00 | 10/30/2018 | Buyer |
| 1500 Pinehurst Ln Oakmont 15139 | $249,900.00 | 10/30/2018 | Buyer |
| 366 Markle Road Apollo 15613 | $40,000.00 | 10/23/2018 | Buyer |
| 230 S Atlantic Ave. Pittsburgh 15224 | $499,000.00 | 10/15/2018 | Buyer |
| 163 42nd Street Pittsburgh 15201 | $399,000.00 | 9/28/2018 | Buyer |
| 6827 Patino Court Export 15632 | $299,900.00 | 9/21/2018 | Buyer |
| 4824 Hatfield Street Pittsburgh 15201 | $589,900.00 | 9/14/2018 | Buyer |
| 4826 Hatfield Street Pittsburgh 15201 | $599,900.00 | 8/31/2018 | Buyer |
| 260 Fisk Street Pittsburgh 15201 | $375,000.00 | 8/16/2018 | Buyer |
| 329 Marberry Drive Pittsburgh 15215 | $665,000.00 | 8/10/2018 | Buyer |
| 350 Main Street Pittsburgh 15201 | $275,000.00 | 8/10/2018 | Buyer |
| 397 40th Pittsburgh 15224 | $180,000.00 | 8/2/2018 | Buyer |
| 5562 Wilkins Avenue Pittsburgh 15217 | $299,000.00 | 6/28/2018 | Buyer |
| 172 45th Street Pittsburgh 15201 | $250,000.00 | 6/26/2018 | Buyer |
| 770 N Euclid Ave Pittsburgh 15206 | $539,900.00 | 6/15/2018 | Buyer |
| 1012 Biltmore Pittsburgh 15216 | $185,000.00 | 5/15/2018 | Buyer |
| 5127 Polo Fields Dr. Gibsonia 15044 | $179,000.00 | 5/14/2018 | Buyer |
| 3261 Niagara Square Pittsburgh 15213 | $118,000.00 | 5/11/2018 | Buyer |
| 5030 Fifth Pittsburgh 15232 | $384,900.00 | 4/26/2018 | Buyer |
| 1236 Wolfrum Street Pittsburgh 15212 | $224,887.00 | 4/6/2018 | Buyer |
| 3716 Orpwood Pittsburgh 15213 | $169,900.00 | 4/5/2018 | Buyer |
| 5815 Wellesley Avenue Pittsburgh 15206 | $489,900.00 | 3/26/2018 | Buyer |
| 823 Concord St Pittsburgh 15212 | $294,900.00 | 2/9/2018 | Buyer |
| 6404 Wilkins 15217 15217 | $499,000.00 | 2/5/2018 | Buyer |
| 206 Bailey Ave Pittsburgh 15211 | $285,900.00 | 1/19/2018 | Buyer |
| 5266 Keystone Pittsburgh 15201 | $369,900.00 | 11/30/2017 | Buyer |
| 1 Trimont Lane Pittsburgh 15211 | $182,500.00 | 11/1/2017 | Buyer |
| 374 Markle Road Apollo 15613 | $307,500.00 | 10/30/2017 | Buyer |
| 1062 Blackridge Road Pittsburgh 15235 | $177,500.00 | 9/22/2017 | Buyer |
| 6420 Melissa Street Pittsburgh 15206 | $619,216.00 | 9/22/2017 | Buyer |
| 715 N Euclid 15206 | $699,000.00 | 9/8/2017 | Buyer |
| 4931 Hatfield 15201 | $489,000.00 | 8/17/2017 | Buyer |
| 130 Dorseyville Road Pittsburgh 15215 | $229,900.00 | 8/10/2017 | Buyer |
| 1822 Jane Street 15203 | $259,900.00 | 7/31/2017 | Buyer |
| 36 48th Street Pittsburgh 15201 | $419,000.00 | 7/26/2017 | Buyer |
| 221 Harrow Rd Pittsburgh 15238 | $429,900.00 | 7/11/2017 | Buyer |
| 7 Augustine St Pittsburgh 15207 | $159,900.00 | 7/7/2017 | Buyer |
| 14 Lacebark Court 15239 | $419,000.00 | 6/16/2017 | Buyer |
| 1116 Bay Hill 15044 | $369,500.00 | 5/19/2017 | Buyer |
| 5817 Wellesley Ave. 15206 | $449,000.00 | 5/11/2017 | Buyer |
| 923 N Negley 15206 | $269,900.00 | 5/2/2017 | Buyer |
| 607 N Euclid 15206 | $370,000.00 | 4/18/2017 | Buyer |
| 513 Allenby Avenue 15218 | $184,900.00 | 4/11/2017 | Buyer |
| 6510 Landview Rd 15217 | $350,000.00 | 4/7/2017 | Buyer |
| 103 Trapp Rock 16046 | $680,000.00 | 3/31/2017 | Buyer |
| 263 38th 15201 | $368,500.00 | 3/17/2017 | Buyer |
| 5000 Fifth 15232 | $549,900.00 | 1/27/2017 | Buyer |
| 1920 Highgate Road 15241 | $699,500.00 | 12/30/2016 | Buyer |
| 4007 Grand Ave 15101 | $150,000.00 | 12/30/2016 | Buyer |
| 2015 Pittview 15212 | $94,500.00 | 12/16/2016 | Buyer |
| 1010 Allison Hollow Road 15301 | $325,000.00 | 11/30/2016 | Buyer |
| 1142 Bingay Dr. 15237 | $189,900.00 | 11/10/2016 | Buyer |
| 4743 Friendship Avenue 15224 | $399,900.00 | 10/31/2016 | Buyer |
| 251 44th Street 15201 | $184,500.00 | 10/13/2016 | Buyer |
| 573 Macleod 15044 | $1,225,000.00 | 10/7/2016 | Buyer |
| 5560 Wilkins 15217 | $239,900.00 | 9/30/2016 | Buyer |
| 1307 Richmond Street 15218 | $349,900.00 | 9/23/2016 | Buyer |
| 1004 Patterson Court 15632 | $495,000.00 | 9/23/2016 | Buyer |
| 1473 Jenkins Drive 15241 | $324,900.00 | 9/20/2016 | Buyer |
| 1823 Morningside 15206 | $289,000.00 | 9/16/2016 | Buyer |
| 307 S Dithridge 15213 | $339,900.00 | 8/25/2016 | Buyer |
| 408 42nd 15201 | $230,000.00 | 7/29/2016 | Buyer |
| 2121 Eggers St 15212 | $85,900.00 | 6/10/2016 | Buyer |
| 631 Hastings Street 15206 | $243,500.00 | 6/3/2016 | Buyer |
| 5140 Friendship 15206 | $469,000.00 | 5/26/2016 | Buyer |
| 42 Churchill Road 15235 | $299,900.00 | 5/17/2016 | Buyer |
| 15 Elizabeth Street 15209 | $215,000.00 | 5/13/2016 | Buyer |
| 3451 Ligonier 15201 | $299,000.00 | 5/6/2016 | Buyer |
| 824 Mellon Street 15206 | $515,000.00 | 4/29/2016 | Buyer |
| 40 Churchill 15235 | $249,900.00 | 4/25/2016 | Buyer |
| 4931 Hatfield 15201 | $250,000.00 | 3/31/2016 | Buyer |
| 4820 Hatfield Street 15201 | $425,000.00 | 3/23/2016 | Buyer |
| 2804 Clare 15116 | $149,500.00 | 3/21/2016 | Buyer |
| 418 Pearl Street 15224 | $169,900.00 | 3/2/2016 | Buyer |
| 6452 Monitor Street 15217 | $349,000.00 | 2/25/2016 | Buyer |
| 410 Hancock Street 15219 | $249,500.00 | 12/29/2015 | Buyer |
| 219 4th 15215 | $380,000.00 | 12/17/2015 | Buyer |
| 3261 Niagara Square 15213 | $89,900.00 | 12/15/2015 | Buyer |
| 713715 S Negley 15232 | $500,000.00 | 11/30/2015 | Buyer |
| 122 Broadstone Drive 16046 | $229,900.00 | 10/21/2015 | Buyer |
| 1522 S. Negley Avenue 15217 | $439,000.00 | 10/1/2015 | Buyer |
| 1031 Firwood 15243 | $249,900.00 | 9/28/2015 | Buyer |
| 1115 Morningside 15206 | $231,900.00 | 9/25/2015 | Buyer |
| 300 Fox Chapel Road 15238 | $389,995.00 | 9/24/2015 | Buyer |
| 8183 Patricia Drive 15237 | $179,900.00 | 9/11/2015 | Buyer |
| 311 S Evaline 15224 | $435,000.00 | 8/28/2015 | Buyer |
| 618 S Negley 15232 | $415,000.00 | 8/26/2015 | Buyer |
| 311 W Hutchinson Avenue 15218 | $625,000.00 | 7/31/2015 | Buyer |
| 5213 Stanton Avenue 15201 | $279,500.00 | 7/27/2015 | Buyer |
| 40812 W Hutchinson Avenue 15218 | $208,500.00 | 7/2/2015 | Buyer |
| 204 S Graham 15206 | $395,000.00 | 6/26/2015 | Buyer |
| 510 Glen Arden 15208 | $729,000.00 | 6/26/2015 | Buyer |
| 7426 Duquesne Ave 15218 | $109,900.00 | 6/11/2015 | Buyer |
| 45 Churchill Road 15235 | $249,900.00 | 6/4/2015 | Buyer |
| 1805 Viruth Street 15212 | $89,900.00 | 5/26/2015 | Buyer |
| 5439 Pocusset Street 15217 | $319,000.00 | 4/30/2015 | Buyer |
| 923 S Trenton 15221 | $574,900.00 | 3/31/2015 | Buyer |
| 160 43rd 15201 | $219,000.00 | 2/26/2015 | Buyer |
| 810 Amity 15120 | $114,900.00 | 2/17/2015 | Buyer |
| 810 Amity 15120 | $114,900.00 | 2/17/2015 | Buyer |
| 169 38th 15201 | $314,900.00 | 2/12/2015 | Buyer |
| 1146 Oak Grove Avenue 15218 | $145,500.00 | 12/19/2014 | Buyer |
| 1618 Powers Run Rd 15238 | $545,000.00 | 12/18/2014 | Buyer |
| 249 45th Street 15201 | $124,900.00 | 12/15/2014 | Buyer |
| 1008 Beaver Road 15143 | $1,350,000.00 | 12/10/2014 | Buyer |
| 5472 Wilkins 15217 | $399,000.00 | 12/3/2014 | Buyer |
| 1502 Federal Street 15212 | $312,900.00 | 11/7/2014 | Buyer |
| 36 48th Street 15201 | $370,000.00 | 10/31/2014 | Buyer |
| 158 43 1/2 15201 | $169,900.00 | 10/29/2014 | Buyer |
| 357 Lehigh Street 15232 | $449,000.00 | 10/27/2014 | Buyer |
| 311 S Evaline 15224 | $229,900.00 | 10/24/2014 | Buyer |
| 1159 S Negley Avenue 15217 | $946,500.00 | 9/22/2014 | Buyer |
| 3619 Charlotte 15201 | $365,000.00 | 9/12/2014 | Buyer |
| 5815 Wellesley Avenue 15206 | $399,000.00 | 8/15/2014 | Buyer |
| 1229 Circle Drive 15221 | $84,900.00 | 8/15/2014 | Buyer |
| 5817 Wellesley Ave 15206 | $399,000.00 | 8/1/2014 | Buyer |
| 1000 Farragut 15206 | $499,000.00 | 7/21/2014 | Buyer |
| 12 Graham 15232 | $349,500.00 | 7/18/2014 | Buyer |
| 504 Gettysburg Street 15206 | $199,000.00 | 7/9/2014 | Buyer |
| 207 Kensington Court 15238 | $365,000.00 | 6/30/2014 | Buyer |
| 1605 Trolist 15241 | $389,900.00 | 6/10/2014 | Buyer |
| 183 Home Street 15201 | $335,000.00 | 5/27/2014 | Buyer |
| 5445 Wilkins Avenue 15217 | $329,000.00 | 5/1/2014 | Buyer |
| 1 Trimont Lane 15211 | $189,900.00 | 4/30/2014 | Buyer |
| 163 42nd 12501 | $310,000.00 | 4/30/2014 | Buyer |
| 1825 Murdoch Road 15217 | $250,000.00 | 4/30/2014 | Buyer |
| 5619 Kentucky Ave. 15232 | $115,000.00 | 4/16/2014 | Buyer |
| 1310 Orvis Ave 15223 | $154,900.00 | 3/18/2014 | Buyer |
| 3369 Parkview Ave. 15213 | $219,000.00 | 12/13/2013 | Buyer |
| 146 Markham Drive 15228 | $438,500.00 | 11/20/2013 | Buyer |
| 120 Prospect Street 15202 | $109,900.00 | 10/30/2013 | Buyer |
| 163 42nd 15201 | $129,000.00 | 10/24/2013 | Buyer |
| 5831 Alder Street 15232 | $521,000.00 | 10/18/2013 | Buyer |
| 5822 Walnut St 15232 | $489,000.00 | 10/9/2013 | Buyer |
| 357 Lehigh Avenue 15232 | $242,000.00 | 8/30/2013 | Buyer |
| 130 Dorseyville Road 15215 | $179,900.00 | 8/12/2013 | Buyer |
| 1110 S Negley 15217 | $999,900.00 | 8/7/2013 | Buyer |
| 5 Bayard 15213 | $119,000.00 | 8/1/2013 | Buyer |
| 502 Commerce Street 15215 | $134,900.00 | 7/30/2013 | Buyer |
| 125 Dearment Parkway 15241 | $149,900.00 | 7/19/2013 | Buyer |
| 1000 Farragut St 15206 | $250,000.00 | 7/17/2013 | Buyer |
| 169 38th Street 15201 | $265,000.00 | 7/12/2013 | Buyer |
| 181 Home Street 15201 | $345,000.00 | 7/12/2013 | Buyer |
| 1 Foster Square 15212 | $149,900.00 | 6/28/2013 | Buyer |
| 5850 Centre Ave. 15206 | $139,900.00 | 6/28/2013 | Buyer |
| 3907 Dowling Avenue 15221 | $85,959.00 | 6/7/2013 | Buyer |
| 184 W Hutchinson 15218 | $257,500.00 | 6/7/2013 | Buyer |
| 4336 Glen Lytle 15217 | $159,900.00 | 5/31/2013 | Buyer |
| 5833 Solway Street 15217 | $871,000.00 | 5/30/2013 | Buyer |
| 4910 Hatfield Street 15201 | $219,900.00 | 5/9/2013 | Buyer |
| 224 S Evaline 15224 | $324,900.00 | 5/2/2013 | Buyer |
| 183 Home Street 15201 | $135,000.00 | 4/19/2013 | Buyer |
| 115 Elysian 15206 | $449,900.00 | 4/2/2013 | Buyer |
| 111 43rd 1/2 15201 | $129,900.00 | 3/27/2013 | Buyer |
| 5742 Fifth Avenue 15232 | $249,000.00 | 2/15/2013 | Buyer |
| 181 Home Street 15201 | $135,000.00 | 2/1/2013 | Buyer |
| 1824 Antietam 15206 | $195,000.00 | 11/19/2012 | Buyer |
| 33 Foster Square 15212 | $134,900.00 | 11/5/2012 | Buyer |
| 179 Home Street 15201 | $199,900.00 | 10/31/2012 | Buyer |
| 137 Broadbent Road 15143 | $259,900.00 | 9/21/2012 | Buyer |
| 2320 Eldridge Street 15217 | $132,900.00 | 9/14/2012 | Buyer |
| 1401 N Highland Avenue 15206 | $675,000.00 | 9/7/2012 | Buyer |
| 540 S. Graham 15232 | $249,000.00 | 8/27/2012 | Buyer |
| 5512 Claybourne Street 15232 | $329,000.00 | 8/15/2012 | Buyer |
| 5825 Fifth Avenue 15232 | $194,000.00 | 7/19/2012 | Buyer |
| 1944 Beechwood Blvd 15217 | $369,000.00 | 6/29/2012 | Buyer |
| 391 Ambard Avenue 15202 | $169,000.00 | 6/15/2012 | Buyer |
| 4018 Murray Avenue 15217 | $133,400.00 | 6/1/2012 | Buyer |
| 5512 Claybourne Street 15232 | $225,000.00 | 5/23/2012 | Buyer |
| 1538 Fairmont Street 15221 | $69,900.00 | 5/10/2012 | Buyer |
| 1004 Glenshaw Avenue 15116 | $319,000.00 | 4/19/2012 | Buyer |
| 46 Waterfront Drive 15222 | $365,000.00 | 4/12/2012 | Buyer |
| 214 Saxonwald Lane 15234 | $113,900.00 | 4/12/2012 | Buyer |
| 377 S Gross 15224 | $109,500.00 | 3/30/2012 | Buyer |
| 304 Holmes Place 15213 | $149,900.00 | 3/23/2012 | Buyer |
| 1018 Vinial Street 15212 | $134,900.00 | 1/27/2012 | Buyer |
| 139 41st Street 15201 | $239,000.00 | 1/13/2012 | Buyer |
| 323 1st Street 15215 | $389,900.00 | 12/16/2011 | Buyer |
| 100 Denniston Avenue 15206 | $299,000.00 | 10/27/2011 | Buyer |
| 244 Outlook 15228 | $410,000.00 | 10/14/2011 | Buyer |
| 1307 Richmond Street 15218 | $289,900.00 | 10/13/2011 | Buyer |
| 628 Semple Avenue 15202 | $108,000.00 | 9/30/2011 | Buyer |
| 3436 Ridgewood Drive 15235 | $249,900.00 | 9/23/2011 | Buyer |
| 162 41st 15201 | $239,000.00 | 8/26/2011 | Buyer |
| 5516 Claybourne Street 15232 | $145,000.00 | 8/5/2011 | Buyer |
| 6649 Kinsman Road 15217 | $459,000.00 | 7/28/2011 | Buyer |
| 730 N Euclid 15206 | $337,660.00 | 7/22/2011 | Buyer |
| 552 N Neville 15213 | $123,900.00 | 7/22/2011 | Buyer |
| 4910 Hatfield Street 15201 | $79,900.00 | 6/30/2011 | Buyer |
| 719 N Euclid 15206 | $340,000.00 | 6/29/2011 | Buyer |
| 5533 Kentucky Ave 15232 | $396,800.00 | 6/28/2011 | Buyer |
| 301 S Pacific 15224 | $199,000.00 | 6/23/2011 | Buyer |
| 1815 Murdoch Street 15217 | $229,000.00 | 6/1/2011 | Buyer |
| 726 N Euclid 15206 | $285,000.00 | 5/3/2011 | Buyer |
| 478 Sage 15243 | $217,900.00 | 3/31/2011 | Buyer |
| 5619 Kentucky Avenue 15232 | $132,999.00 | 3/30/2011 | Buyer |
| 165 Sunset Drive 15235 | $249,900.00 | 2/14/2011 | Buyer |
| 5 Bayard 15213 | $138,900.00 | 12/10/2010 | Buyer |
| 1134 Meadowlark Dr. 15243 | $135,000.00 | 12/10/2010 | Buyer |
| 449 S Atlantic Avenue 15224 | $248,500.00 | 11/12/2010 | Buyer |
| 154 N Bellefield Street 15213 | $59,900.00 | 10/18/2010 | Buyer |
| 400 S Highland Avenue 15206 | $189,500.00 | 9/30/2010 | Buyer |
| 204 Hawthorne Court 15221 | $264,900.00 | 9/17/2010 | Buyer |
| 5742 Fifth Avenue 15232 | $299,000.00 | 7/30/2010 | Buyer |
| 5510 Wilkins 15217 | $134,900.00 | 7/28/2010 | Buyer |
| 902 Milton Street 15218 | $264,900.00 | 6/22/2010 | Buyer |
| 29 Foster Square 15212 | $130,000.00 | 6/15/2010 | Buyer |
| 5721 Walnut Street 15232 | $412,000.00 | 6/14/2010 | Buyer |
| 40812 W Hutchinson 15218 | $184,900.00 | 6/10/2010 | Buyer |
| 164 Glenwood Drive 15146 | $148,500.00 | 5/28/2010 | Buyer |
| 724 N Euclid 15206 | $216,000.00 | 5/20/2010 | Buyer |
| 211 Gross Street 15224 | $329,000.00 | 3/26/2010 | Buyer |
| 128 N Craig 15213 | $114,000.00 | 3/12/2010 | Buyer |
| 5519 Claybourne Street 15232 | $297,000.00 | 1/29/2010 | Buyer |
| 302 Kinvara Drive 15237 | $239,500.00 | 1/20/2010 | Buyer |
| 1212 Duffield St. 15206 | $114,900.00 | 11/23/2009 | Buyer |
| 16 S 18th St 15203 | $314,900.00 | 8/5/2009 | Buyer |
| 139 Mt. Vernon Drive 15146 | $699,000.00 | 7/14/2009 | Buyer |
| 1218 Goodman Street 15218 | $174,900.00 | 7/2/2009 | Buyer |
| 6414 Phillips 15217 | $149,900.00 | 6/30/2009 | Buyer |
| 5570 Beacon Street 15217 | $359,000.00 | 6/16/2009 | Buyer |
| 5552 Beacon Street 15217 | $129,900.00 | 4/30/2009 | Buyer |
| 1316 Milton Street 15218 | $298,500.00 | 4/30/2009 | Buyer |
| 113 W Hutchinson 15218 | $249,500.00 | 4/17/2009 | Buyer |
| 151 Fort Pitt Blvd. 15222 | $399,000.00 | 3/12/2009 | Buyer |
| 5445 Claybourne Street 15232 | $249,000.00 | 1/7/2009 | Buyer |
| 311 Lehigh Ave. 15232 | $374,900.00 | 11/24/2008 | Buyer |
| 120 Linden Avenue 15218 | $299,000.00 | 10/7/2008 | Buyer |
| 1323 Murdoch Road 15217 | $549,000.00 | 8/15/2008 | Buyer |
| 120 Dilworth Street 15211 | $73,500.00 | 7/9/2008 | Buyer |
| 1859 Taper Drive 15241 | $349,000.00 | 7/8/2008 | Buyer |
| 405 S Atlantic Avenue 15224 | $289,000.00 | 7/2/2008 | Buyer |
| 5514 Claybourne Street 15232 | $297,000.00 | 6/13/2008 | Buyer |
| 208 Vernon Drive 15228 | $349,900.00 | 5/30/2008 | Buyer |
| 1216 Duffield 15206 | $124,500.00 | 5/22/2008 | Buyer |
| 1928 Larkins Way 15203 | $380,000.00 | 5/19/2008 | Buyer |
| 124 20th Street 15203 | $315,000.00 | 5/19/2008 | Buyer |
| 345 Murrays Lane 15234 | $143,500.00 | 5/1/2008 | Buyer |
| 100 Denniston Ave. 15206 | $319,000.00 | 4/11/2008 | Buyer |
| 33 Foster Square 15212 | $105,000.00 | 3/19/2008 | Buyer |
| 5926 Elwood 15232 | $309,000.00 | 2/29/2008 | Buyer |
| 5510 Claybourne Street 15232 | $239,900.00 | 1/16/2008 | Buyer |
| 211 Plymouth 15211 | $109,876.00 | 10/30/2007 | Buyer |
| 153 London Towne 15226 | $148,500.00 | 9/26/2007 | Buyer |
| 2676 Crosby Street 15226 | $137,500.00 | 6/29/2007 | Buyer |
| 1109 East End Ave 15218 | $228,000.00 | 6/28/2007 | Buyer |
| 1305 Macon Avenue 15218 | $279,900.00 | 5/31/2007 | Buyer |
| 1714 Sarah Street 15203 | $325,000.00 | 5/31/2007 | Buyer |
| 109 Buena Vista Drive 15146 | $189,900.00 | 5/30/2007 | Buyer |
| 106 Fall Run Road 15221 | $159,900.00 | 4/30/2007 | Buyer |
| 519 Summerlea 15232 | $119,900.00 | 4/24/2007 | Buyer |
| 3279 Dawson Street 15213 | $126,900.00 | 4/20/2007 | Buyer |
| 424 Shady Avenue 15206 | $245,000.00 | 12/8/2006 | Buyer |
| 5517 Claybourne Street 15232 | $249,900.00 | 12/1/2006 | Buyer |
| 5927 Howe Street 15232 | $119,900.00 | 10/5/2006 | Buyer |
| 5552 Beacon 15217 | $117,500.00 | 9/28/2006 | Buyer |
| 1201 Richmond Street 15218 | $219,900.00 | 8/30/2006 | Buyer |
| 702 Summerlea Street 15232 | $299,900.00 | 8/21/2006 | Buyer |
| 384 Lehigh 15232 | $399,000.00 | 7/31/2006 | Buyer |
| 13 Holt Street 15203 | $164,900.00 | 5/26/2006 | Buyer |
| 6416 Phillips Avenue 15217 | $184,900.00 | 5/1/2006 | Buyer |
| 2125 Wharton Street 15203 | $210,000.00 | 3/31/2006 | Buyer |
| 934 Deely Street 15217 | $134,900.00 | 3/15/2006 | Buyer |
| 2800 Lafayette St. 15132 | $59,900.00 | 1/13/2006 | Buyer |
| 5541 Wilkins 15217 | $459,000.00 | 12/22/2005 | Buyer |
| 702 Summerlea 15232 | $239,900.00 | 10/28/2005 | Buyer |
| 1902 S 18th Street 15203 | $59,000.00 | 9/9/2005 | Buyer |
| 403 S Atlantic Avenue 15224 | $239,900.00 | 9/2/2005 | Buyer |
| 1721 Sidney Street 15203 | $329,000.00 | 8/26/2005 | Buyer |
| 710 Copeland Street 15232 | $170,000.00 | 8/8/2005 | Buyer |
| 1230 Murdoch Road 15217 | $449,900.00 | 6/15/2005 | Buyer |
| 5752 Kentucky Avenue 15232 | $269,000.00 | 6/8/2005 | Buyer |
| 6859 Penham Place 15208 | $334,900.00 | 5/27/2005 | Buyer |
| 230 S Evaline 15224 | $173,900.00 | 4/15/2005 | Buyer |
| 161 Pius 15203 | $309,900.00 | 2/17/2005 | Buyer |
| 5403 Aiken Place 15232 | $249,900.00 | 2/14/2005 | Buyer |
| 2203 Duncan Avenue 15101 | $449,900.00 | 10/29/2004 | Buyer |
| 5701 Northumbrlnd Reduced 15217 | $369,000.00 | 9/27/2004 | Buyer |
| 4467 Cerise Place 15214 | $149,900.00 | 8/31/2004 | Buyer |
| 5527 Camelia Street 15201 | $58,000.00 | 8/28/2004 | Buyer |
| 1620 Beechwood Blvd. 15217 | $169,900.00 | 8/11/2004 | Buyer |
| 1516 Methyl Street 15216 | $44,900.00 | 7/23/2004 | Buyer |
| 2123 Larkins Way 15203 | $159,900.00 | 7/1/2004 | Buyer |
| 420 Morewood Avenue 15213 | $357,900.00 | 6/11/2004 | Buyer |
| 3629 Valewood St. 15120 | $77,500.00 | 6/2/2004 | Buyer |
| 2685 W Hardies 15044 | $197,500.00 | 4/23/2004 | Buyer |
| 5132 Beeler 15217 | $259,900.00 | 12/10/2003 | Buyer |
| 5742 Fifth Ave. 15232 | $249,900.00 | 7/31/2003 | Buyer |
| 5850 Centre 15206 | $85,000.00 | 6/30/2003 | Buyer |
| 840 Graham Blvd. 15221 | $139,000.00 | 6/27/2003 | Buyer |
| 3817 Burnaby Drive 15235 | $259,900.00 | 5/15/2003 | Buyer |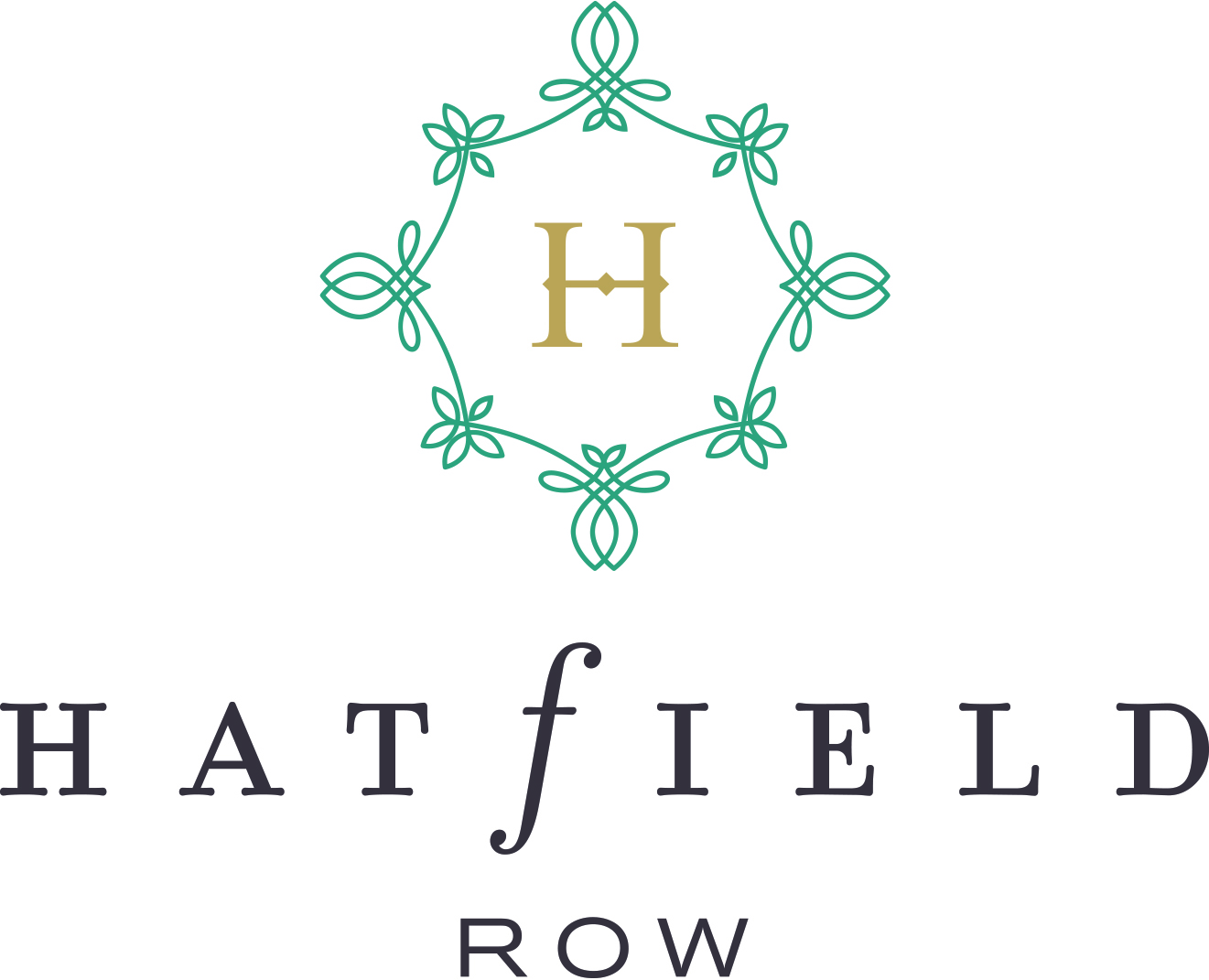 ---