Greg Wilson
Lisa Wilson Team
Lisa Wilson Team
---
Meet the Team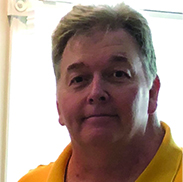 Greg Wilson - Lisa Wilson Team
Born and raised in the south, Greg moved back to the Pittsburgh area with his wife Lisa to raise their family and further his career. Greg joined the Lisa Wilson Team as a Licensed Assistant to help build upon the extraordinary commitment to meet the needs of their clients. He is dependable and hard working and always willing to help Lisa and Shelly with their clients and transactions! Greg is a jack-of-all-trades! In addition to having his real estate license, Greg has a degree in Chemical Engineering. He looks forward to meeting you soon!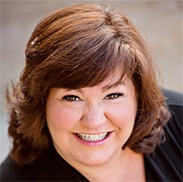 Lisa Wilson - Lisa Wilson Team
INTEGRITY - COMMITMENT - RESULTS!
A Pittsburgh native, Lisa Wilson has created a name for herself in the local real estate market. Her goal is to exceed your expectations! She will provide the finest real estate service based on the highest standard of ethics, values and an unwavering commitment to client care.
In Lisa's practice of real estate, she is well known for great customer service, consistent communication, strong attention to detail and ensuring a positive experience for all parties in a transaction; buyers, sellers and cooperating agents. Her approach to any transaction is this, "it is about the people, not the agent". During the years of 2008-2020, she has helped over 300 families sell and purchase homes in the Pittsburgh area. Lisa knows what it means to communicate and knows what it takes to successfully close a transaction making the buying or selling experience positive and seamless!
"I'm not number one, YOU are!" is one of her mottos!
Lisa and her husband Greg have three children – Taylor, Alex and Meghan, and live in Wexford. She is involved in the local community outreach, specifically with TRY, a special needs organization, where she and her family volunteer their time to this wonderful organization.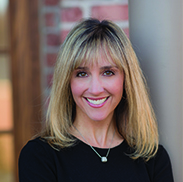 Shelly Verszyla - Lisa Wilson Team
A Western Pennsylvania native, Shelly has lived in the North Hills of Pittsburgh for over 14 years and is very knowledgeable about all the growing area has to offer. A graduate of Duquesne University, with a BS in Business Administration, Shelly had a successful career in pharmaceutical sales, before staying home to take care of her two sons.
Her experience in sales and marketing and interest in the local real estate market helped pave the way to a career as a Realtor®. As a member of the Lisa Wilson Team, Shelly works with Lisa to ensure each client's needs are met, while "exceeding expectations" along the way. She helps build the necessary marketing tools needed to meet the individual needs of all their clients, and is fully dedicated to making the home buying and/or selling process as simple as possible.
Shelly, her husband Jeff and their two sons, Alexander and Carson, live in the Wexford area. If not spotted at a Starbucks, you might catch the family at the local hockey rink or baseball field, catching one of the boys' many games. Shelly looks forward to meeting you!
Our Sold Listings : 295
Listing Sales: 293
Buyer Sales: 2
| Address | List Price | List Date | Side |
| --- | --- | --- | --- |
| 157 Windwood Dr Wexford 15090 | $750,000.00 | 7/29/2022 | Buyer |
| 414 Settlers Village Cir Cranberry Township 16066 | $590,000.00 | 7/29/2022 | Buyer |
| 2520 Saddle Drive Allison Park 15101 | $399,000.00 | 7/29/2022 | Buyer |
| 38 Ashford Dr Cranberry Township 16066 | $229,000.00 | 7/15/2022 | Buyer |
| 202 Glenwood Dr Pittsburgh 15209 | $269,900.00 | 6/29/2022 | Buyer |
| 620 Stoneridge Dr Allison Park 15101 | $270,000.00 | 6/24/2022 | Buyer |
| 4018 Claridon Drive Mars 16046 | $499,900.00 | 6/23/2022 | Buyer |
| 124 Fox Meadow Dr Wexford 15090 | $499,900.00 | 6/17/2022 | Buyer |
| 811 Graywyck Seven Fields 16046 | $579,900.00 | 6/9/2022 | Buyer |
| 501 Louann St Pittsburgh 15223 | $89,900.00 | 6/9/2022 | Buyer |
| 905 Jefferson Ave Natrona Heights 15065 | $1,650.00 | 6/4/2022 | Buyer |
| 1106 Lenox Oval Pittsburgh 15237 | $215,000.00 | 6/1/2022 | Buyer |
| 104 Majestic Drive Mars 16046 | $989,900.00 | 5/24/2022 | Buyer |
| 202 President Dr Glenshaw 15116 | $379,900.00 | 5/22/2022 | Buyer |
| 3302 Ambassador Ln Valencia 16059 | $369,900.00 | 5/13/2022 | Buyer |
| 123 Rabold Dr Wexford 15090 | $720,000.00 | 5/6/2022 | Buyer |
| 3630 Northfield Dr Gibsonia 15044 | $350,000.00 | 3/25/2022 | Buyer |
| 905 Jefferson Avenue Natrona Heights 15065 | $149,900.00 | 1/28/2022 | Buyer |
| 203 Forestwood Dr Gibsonia 15044 | $285,000.00 | 12/30/2021 | Buyer |
| 8252 Vivian Dr Pittsburgh 15237 | $265,000.00 | 11/5/2021 | Buyer |
| 4685 Greenwood Dr Allison Park 15101 | $215,000.00 | 11/2/2021 | Buyer |
| 1849 Dolphin Dr Allison Park 15101 | $320,000.00 | 10/29/2021 | Buyer |
| 110 Maple Dr Wexford 15090 | $439,000.00 | 10/22/2021 | Buyer |
| 102 Northglen Ct Gibsonia 15044 | $1,850.00 | 10/7/2021 | Buyer |
| 618 Brighton Woods Road 15212 15212 | $214,900.00 | 9/30/2021 | Buyer |
| 614 Garden Way Wexford 15090 | $349,900.00 | 9/21/2021 | Buyer |
| 207 Mckim St Zelienople 16063 | $269,900.00 | 8/27/2021 | Buyer |
| 128 Link Ave Pittsburgh 15237 | $325,000.00 | 8/18/2021 | Buyer |
| 5019 Northfield Dr Gibsonia 15044 | $509,900.00 | 8/13/2021 | Buyer |
| 118 Clover Rd Baden 15005 | $269,000.00 | 7/2/2021 | Buyer |
| 106 Macintosh Ct Cranberry Township 16066 | $599,000.00 | 7/1/2021 | Buyer |
| 208 Gander Dr Wexford 15090 | $625,000.00 | 6/30/2021 | Buyer |
| 280 Estates Dr Gibsonia 15044 | $650,000.00 | 6/23/2021 | Buyer |
| 114 Koehler Street Pittsburgh 15223 | $185,000.00 | 6/18/2021 | Buyer |
| 107 Persimmon Pl Cranberry Township 16066 | $259,900.00 | 6/15/2021 | Buyer |
| 109 Richard Dr Pittsburgh 15237 | $212,000.00 | 5/28/2021 | Buyer |
| 2020 Lynn Ln Gibsonia 15044 | $569,900.00 | 5/28/2021 | Buyer |
| 718 Packsaddle Trl Gibsonia 15044 | $549,900.00 | 5/24/2021 | Buyer |
| 404 Fox Meadow Dr Wexford 15090 | $579,900.00 | 4/30/2021 | Buyer |
| 101 Revere Dr Pittsburgh 15236 | $159,900.00 | 4/30/2021 | Buyer |
| 119 Oakview Dr Cranberry Township 16066 | $535,000.00 | 2/19/2021 | Buyer |
| 109 Spruce Court Ross Township 15229 | $178,900.00 | 1/15/2021 | Buyer |
| 113 Candle Ridge Dr Wexford 15090 | $399,000.00 | 12/31/2020 | Buyer |
| 300 Winchester Ct Cranberry Township 16066 | $364,900.00 | 12/8/2020 | Buyer |
| 204 Gander Dr Wexford 15090 | $550,000.00 | 11/20/2020 | Buyer |
| 553 Sloop Rd Pittsburgh 15237 | $125,000.00 | 11/13/2020 | Buyer |
| 447 Worthington Dr Mars 16046 | $429,900.00 | 11/6/2020 | Buyer |
| 3046 White Pine Dr Gibsonia 15044 | $489,900.00 | 10/22/2020 | Buyer |
| 10066 Oakridge Dr Wexford 15090 | $379,900.00 | 10/8/2020 | Buyer |
| 5230 Harrison Street Pittsburgh 15201 | $369,900.00 | 10/7/2020 | Buyer |
| 225 Whetherburn Dr Wexford 15090 | $840,000.00 | 9/25/2020 | Buyer |
| 102 Sewickley Farm Circle Mars 16046 | $569,000.00 | 9/17/2020 | Buyer |
| 34 Meetinghouse Ln Bradfordwoods 15015 | $399,900.00 | 9/4/2020 | Buyer |
| 2511 Lindenwood Dr Wexford 15090 | $499,000.00 | 8/22/2020 | Buyer |
| 140 Point Vue Drive Pittsburgh 15237 | $288,000.00 | 8/14/2020 | Buyer |
| 813 Sunset Cir Cranberry Township 16066 | $219,000.00 | 8/7/2020 | Buyer |
| 2595 Cole Road Wexford 15090 | $359,900.00 | 7/31/2020 | Buyer |
| 141 Hamilton Wexford 15090 | $469,000.00 | 7/28/2020 | Buyer |
| 171 Camp Run Road Harmony 16037 | $349,900.00 | 7/22/2020 | Buyer |
| 3479 Saxonburg Blvd Pittsburgh 15238 | $224,900.00 | 6/30/2020 | Buyer |
| 118 Washington Blvd Pittsburgh 15237 | $225,000.00 | 6/19/2020 | Buyer |
| 8 Clyff Lane Beaver 15009 | $264,000.00 | 6/19/2020 | Buyer |
| 208 Edwards Dr Pittsburgh 15209 | $225,000.00 | 6/15/2020 | Buyer |
| 41 Sunset Ct Cranberry Township 16066 | $255,000.00 | 6/2/2020 | Buyer |
| 120 Golfview Dr Gibsonia 15044 | $510,000.00 | 6/1/2020 | Buyer |
| 123 Oakhaven Dr Wexford 15090 | $550,000.00 | 4/23/2020 | Buyer |
| 112 Player Ln Sewickley 15143 | $434,900.00 | 4/9/2020 | Buyer |
| 237 London Towne Pittsburgh 15226 | $224,900.00 | 1/17/2020 | Buyer |
| 3003 W Grove Place Gibsonia 15044 | $515,000.00 | 1/17/2020 | Buyer |
| 4509 Nordic Way Hidden Valley 15502 | $175,000.00 | 12/26/2019 | Buyer |
| 2057 Golden Grove Dr Mars 16046 | $615,000.00 | 11/9/2019 | Buyer |
| 2033 Condor Ln Gibsonia 15044 | $750,000.00 | 11/8/2019 | Buyer |
| 1159 Balmoral Dr Pittsburgh 15237 | $259,900.00 | 11/8/2019 | Buyer |
| 229 Pine Crest Court Gibsonia 15044 | $549,900.00 | 10/30/2019 | Buyer |
| 6043 Meadow Ln Bakerstown 15007 | $289,900.00 | 10/21/2019 | Buyer |
| 512 Rosecliff Rd Wexford 15090 | $384,900.00 | 10/10/2019 | Buyer |
| 102 Northglen Court Gibsonia 15044 | $199,900.00 | 9/13/2019 | Buyer |
| 2471 Citation Ct Wexford 15090 | $489,900.00 | 9/6/2019 | Buyer |
| 2053 Spring Hill Rd Pittsburgh 15243 | $210,000.00 | 9/6/2019 | Buyer |
| 112 Oakhaven Dr Wexford 15090 | $519,900.00 | 8/30/2019 | Buyer |
| 312 Fairgate Dr Wexford 15090 | $279,900.00 | 8/30/2019 | Buyer |
| 83 Riva Ridge Dr Cranberry Township 16066 | $499,900.00 | 8/23/2019 | Buyer |
| 3030 White Pine Dr Gibsonia 15044 | $459,000.00 | 8/16/2019 | Buyer |
| 1603 Valley Brooke Ct Wexford 15090 | $475,000.00 | 8/15/2019 | Buyer |
| 2023 Buckingham Dr Mars 16046 | $395,000.00 | 7/31/2019 | Buyer |
| 2421 Nicholson Road Sewickley 15143 | $362,500.00 | 7/30/2019 | Buyer |
| 1334 Barbara Drive Pittsburgh 15147 | $99,900.00 | 7/12/2019 | Buyer |
| 101 Candle Ridge Dr Wexford 15090 | $349,900.00 | 7/1/2019 | Buyer |
| 4005 Claridon Dr Mars 16046 | $439,000.00 | 6/14/2019 | Buyer |
| 101 Forest Edge Ct Wexford 15090 | $275,000.00 | 5/31/2019 | Buyer |
| 614 Mica Dr Allison Park 15101 | $239,900.00 | 5/10/2019 | Buyer |
| 8 Mary Lue Dr Pittsburgh 15223 | $109,900.00 | 5/7/2019 | Buyer |
| 125 Seneca Place Mars 16046 | $387,460.00 | 4/26/2019 | Buyer |
| 1605 Valley Brooke Ct Wexford 15090 | $499,000.00 | 4/26/2019 | Buyer |
| 210 Gander Dr Wexford 15090 | $625,000.00 | 4/8/2019 | Buyer |
| 740 Bridle Path Drive Wexford 15090 | $365,000.00 | 4/5/2019 | Buyer |
| 203 Elfinwild Ln Glenshaw 15116 | $225,000.00 | 3/12/2019 | Buyer |
| 227 Greenwood Dr Wexford 15090 | $439,500.00 | 3/12/2019 | Buyer |
| 412 Fairmont Dr Wexford 15090 | $285,000.00 | 3/5/2019 | Buyer |
| 203 Forest Dr Cranberry Twp 16066 | $49,900.00 | 3/1/2019 | Buyer |
| 124 Kentzel Rd Pittsburgh 15237 | $189,900.00 | 3/1/2019 | Buyer |
| 305 Cloverdale Dr Wexford 15090 | $310,000.00 | 2/1/2019 | Buyer |
| 2510 Alydar Dr Wexford 15090 | $410,000.00 | 1/18/2019 | Buyer |
| 1600 Valley Brooke Ct Wexford 15090 | $439,900.00 | 1/15/2019 | Buyer |
| 814 Oxford Ct Gibsonia 15044 | $445,000.00 | 1/4/2019 | Buyer |
| 3052 White Pine Dr Gibsonia 15044 | $579,900.00 | 12/14/2018 | Buyer |
| 209 Briar Hill Wexford 15090 | $619,000.00 | 12/7/2018 | Buyer |
| 2809 Phillips Ave Glenshaw 15116 | $157,000.00 | 12/3/2018 | Buyer |
| 2625 Fountain Hills Dr Wexford 15090 | $414,000.00 | 11/20/2018 | Buyer |
| 265 Logan Rd Gibsonia 15044 | $549,900.00 | 10/31/2018 | Buyer |
| 331 Crestnol Dr Pittsburgh 15237 | $159,900.00 | 10/23/2018 | Buyer |
| 131 Spruce Ct Pittsburgh 15229 | $146,000.00 | 9/29/2018 | Buyer |
| 936 Balmoral Pittsburgh 15237 | $289,900.00 | 9/28/2018 | Buyer |
| 210 Pine Cone Ct Wexford 15090 | $625,000.00 | 8/31/2018 | Buyer |
| 405 Pinnacle Ct Wexford 15090 | $699,000.00 | 8/24/2018 | Buyer |
| 413 Loblolly Dr Gibsonia 15044 | $585,000.00 | 8/10/2018 | Buyer |
| 501 Pointe View Dr Mars 16046 | $329,900.00 | 8/6/2018 | Buyer |
| 123 Oakhaven Dr Wexford 15090 | $525,000.00 | 7/20/2018 | Buyer |
| 9585 Saratoga Dr Pittsburgh 15237 | $329,900.00 | 7/9/2018 | Buyer |
| 103 Cherokee Ct Freeport 16229 | $339,900.00 | 7/6/2018 | Buyer |
| 802 Forest Edge Ct Wexford 15090 | $178,900.00 | 7/6/2018 | Buyer |
| 970 Willow Dr Pittsburgh 15237 | $279,900.00 | 6/29/2018 | Buyer |
| 2301 Middle Rd Glenshaw 15116 | $320,000.00 | 6/28/2018 | Buyer |
| 61 Colony Oaks Dr Pittsburgh 15209 | $279,000.00 | 6/11/2018 | Buyer |
| 3729 Mount Troy Rd Pittsburgh 15212 | $115,000.00 | 4/30/2018 | Buyer |
| 130 Oakhaven Wexford 15090 | $585,000.00 | 4/19/2018 | Buyer |
| 109 Amherst Pl Glenshaw 15116 | $169,900.00 | 3/16/2018 | Buyer |
| 205 Gander Drive Wexford 15090 | $599,000.00 | 3/5/2018 | Buyer |
| 213 Delaware Drive Glenshaw 15116 | $149,900.00 | 12/1/2017 | Buyer |
| 171 Oakview Dr. 16066 | $469,900.00 | 11/17/2017 | Buyer |
| 118 Drake Dr Wexford 15090 | $450,000.00 | 11/17/2017 | Buyer |
| 410 Pinnacle Court Wexford 15090 | $699,000.00 | 10/18/2017 | Buyer |
| 109 Oakhaven Dr Wexford 15090 | $599,000.00 | 10/6/2017 | Buyer |
| 8103 Brittany Place Pittsburgh 15237 | $384,900.00 | 8/18/2017 | Buyer |
| 4007 Claridon Dr Mars 16046 | $399,900.00 | 8/11/2017 | Buyer |
| 995 Broadmeadow Drive Pittsburgh 15237 | $329,900.00 | 7/3/2017 | Buyer |
| 12 Station Street 15106 | $169,900.00 | 5/30/2017 | Buyer |
| 603 Shelley Lane 15090 | $329,900.00 | 5/25/2017 | Buyer |
| 262 Huckleberry 15090 | $190,000.00 | 4/13/2017 | Buyer |
| 512 Neola Drive 15237 | $207,900.00 | 3/24/2017 | Buyer |
| 126 Carriage Drive 15042 | $229,900.00 | 3/22/2017 | Buyer |
| 811 Graywyck Drive 16046 | $365,000.00 | 3/6/2017 | Buyer |
| 121 Kinvara Court 15237 | $339,900.00 | 2/24/2017 | Buyer |
| 161 Connie Dr 15214 | $190,000.00 | 2/22/2017 | Buyer |
| 293 Wagon Wheel Trail 15090 | $279,900.00 | 1/18/2017 | Buyer |
| 216 Hillwood Road 15209 | $169,900.00 | 1/17/2017 | Buyer |
| 1808 Waterleaf Court 15143 | $589,900.00 | 10/20/2016 | Buyer |
| 121 Ardmore 15090 | $424,900.00 | 9/9/2016 | Buyer |
| 105 Pine Hollow Drive 15090 | $485,000.00 | 8/26/2016 | Buyer |
| 2629 Fountain Hills Drive 15090 | $449,900.00 | 7/22/2016 | Buyer |
| 119 Drake Drive 15090 | $525,000.00 | 7/20/2016 | Buyer |
| 2501 Autumnwood Drive 15116 | $199,900.00 | 7/18/2016 | Buyer |
| 108 Oakhaven Drive 15090 | $599,000.00 | 7/15/2016 | Buyer |
| 301 S Highlander Heights 15116 | $274,900.00 | 6/29/2016 | Buyer |
| 3836 Mt. Royal Blvd. 15101 | $175,000.00 | 6/27/2016 | Buyer |
| 204 Cedar Wood Drive 15090 | $739,000.00 | 6/24/2016 | Buyer |
| 428 Iroquois 15237 | $210,000.00 | 6/8/2016 | Buyer |
| 407 Woodhaven Drive 15090 | $549,900.00 | 6/7/2016 | Buyer |
| 2403 Hamilton 15116 | $349,900.00 | 5/26/2016 | Buyer |
| 251 Strawberry Circle 16066 | $629,900.00 | 5/12/2016 | Buyer |
| 102 Kaufman Run Blvd 16046 | $449,900.00 | 4/19/2016 | Buyer |
| 1833 Pioneer Drive 15143 | $315,000.00 | 3/18/2016 | Buyer |
| 105 Carriage Dr 15042 | $225,000.00 | 3/3/2016 | Buyer |
| 3178 Meadowridge Court 15044 | $215,900.00 | 12/23/2015 | Buyer |
| 402 Lakeview Court 16046 | $245,000.00 | 12/4/2015 | Buyer |
| 363 Inwood Road 15237 | $269,900.00 | 11/24/2015 | Buyer |
| 118 Rabold Drive 15090 | $679,900.00 | 11/16/2015 | Buyer |
| 144 Golfview 15044 | $589,900.00 | 10/13/2015 | Buyer |
| 7006 Eagle 15044 | $419,900.00 | 10/13/2015 | Buyer |
| 8252 Vivian Drive 15237 | $179,900.00 | 9/25/2015 | Buyer |
| 106 Macintosh Court 16066 | $480,000.00 | 8/13/2015 | Buyer |
| 132 Drake Drive 15090 | $549,900.00 | 8/5/2015 | Buyer |
| 475 Huron Avenue 15237 | $269,900.00 | 8/4/2015 | Buyer |
| 2601 Autumnwood Drive 15116 | $225,000.00 | 7/31/2015 | Buyer |
| 1641 Pin Oak Drive 15237 | $399,900.00 | 7/31/2015 | Buyer |
| 626 Westland 15044 | $214,900.00 | 7/23/2015 | Buyer |
| 632 Westland Dr 15044 | $235,000.00 | 7/20/2015 | Buyer |
| 2605 Fountain Hills Drive 15090 | $499,000.00 | 6/30/2015 | Buyer |
| 203 Gander 15090 | $535,000.00 | 6/13/2015 | Buyer |
| 103 Drake Drive 15090 | $420,000.00 | 6/5/2015 | Buyer |
| 4249 Chambertin Court 15101 | $525,000.00 | 6/5/2015 | Buyer |
| 132 Southridge Drive 16066 | $529,000.00 | 5/28/2015 | Buyer |
| 2630 Fountain Hills Drive 15090 | $525,000.00 | 5/22/2015 | Buyer |
| 346 Warrick 16046 | $299,900.00 | 5/22/2015 | Buyer |
| 506 Mohican 15237 | $269,900.00 | 5/1/2015 | Buyer |
| 146 Woodbury 16055 | $525,000.00 | 2/19/2015 | Buyer |
| 6 Highview 15143 | $575,000.00 | 1/26/2015 | Buyer |
| 465 Scaife Road 15143 | $1,175,000.00 | 1/9/2015 | Buyer |
| 3332 Saxonburg 15116 | $159,900.00 | 12/5/2014 | Buyer |
| 61 Colony Oaks Drive 15209 | $238,500.00 | 11/14/2014 | Buyer |
| 1600 Valley Brooke Ct 15090 | $324,900.00 | 10/31/2014 | Buyer |
| 214 Meadow 15116 | $164,900.00 | 10/30/2014 | Buyer |
| 1911 Overland Court 15101 | $369,900.00 | 10/15/2014 | Buyer |
| 10455 Grubbs Road 15090 | $675,000.00 | 9/26/2014 | Buyer |
| 8306 Roosevelt 15237 | $234,900.00 | 9/26/2014 | Buyer |
| 5011 Willow Creek Court 15044 | $389,900.00 | 8/15/2014 | Buyer |
| 124 Kentzel Dr. 15237 | $148,900.00 | 7/25/2014 | Buyer |
| 224 Pine Court 15237 | $141,900.00 | 7/21/2014 | Buyer |
| 575 E Vanderbilt 16046 | $284,900.00 | 6/30/2014 | Buyer |
| 1928 Shaler Drive 15116 | $225,000.00 | 6/18/2014 | Buyer |
| 349 Wealdstone 16066 | $249,900.00 | 4/28/2014 | Buyer |
| 204 Gander 15090 | $515,000.00 | 4/25/2014 | Buyer |
| 638 Guenevere 15237 | $169,900.00 | 1/7/2014 | Buyer |
| 1003 Eddy Court 15044 | $189,900.00 | 12/13/2013 | Buyer |
| 112 Lyndhurst Circle 15090 | $779,000.00 | 12/12/2013 | Buyer |
| 209 Gander Drive 15090 | $549,000.00 | 12/12/2013 | Buyer |
| 136 Elmwood Drive 15116 | $144,900.00 | 11/27/2013 | Buyer |
| 166 Burtner Road 16002 | $185,500.00 | 9/9/2013 | Buyer |
| 341 Bascom Avenue 15214 | $129,900.00 | 9/9/2013 | Buyer |
| 4007 Claridon 16046 | $375,000.00 | 9/4/2013 | Buyer |
| 137 Villa Drive 15214 | $164,900.00 | 8/26/2013 | Buyer |
| 179 Pinecrest Dr. 15237 | $209,900.00 | 8/19/2013 | Buyer |
| 2614 Fountain Hills Drive 15090 | $399,900.00 | 8/15/2013 | Buyer |
| 6759 Mars Crider 16046 | $363,900.00 | 8/15/2013 | Buyer |
| 2021 West Grove 15044 | $499,000.00 | 7/30/2013 | Buyer |
| 103 Woodsdale Drive 15237 | $274,500.00 | 7/26/2013 | Buyer |
| 144 Tanglewood Drive 15090 | $409,900.00 | 7/26/2013 | Buyer |
| 134 Sewickley Farm Cir. 16046 | $529,000.00 | 7/8/2013 | Buyer |
| 1560 Woodland Road 16046 | $525,000.00 | 6/14/2013 | Buyer |
| 524 Pine Bluff Drive 16046 | $319,900.00 | 6/14/2013 | Buyer |
| 141 Woodbine Drive 16066 | $264,900.00 | 6/11/2013 | Buyer |
| 101 Drake Drive 15090 | $464,900.00 | 5/10/2013 | Buyer |
| 124 Mosside Loop 16046 | $129,900.00 | 4/26/2013 | Buyer |
| 108 Oakhaven Drive 15090 | $599,000.00 | 4/18/2013 | Buyer |
| 204 Gander Drive 15090 | $443,000.00 | 1/8/2013 | Buyer |
| 160 Limerick 15090 | $139,900.00 | 12/17/2012 | Buyer |
| 767 Norwegian Spruce Dr. 16046 | $214,900.00 | 11/29/2012 | Buyer |
| 201 Crimson 15237 | $359,900.00 | 11/26/2012 | Buyer |
| 1048 Downlook 15201 | $98,500.00 | 11/7/2012 | Buyer |
| 814 Mt Pleasant 16046 | $625,900.00 | 10/26/2012 | Buyer |
| 1105 Eleanor Place 15044 | $534,900.00 | 8/31/2012 | Buyer |
| 902 Torrey Pine Drive 16046 | $379,900.00 | 8/17/2012 | Buyer |
| 108 Snowberry 15044 | $625,000.00 | 8/17/2012 | Buyer |
| 107 Lowland 15214 | $199,900.00 | 8/10/2012 | Buyer |
| 906 Cedar Crest Drive 15090 | $374,900.00 | 6/30/2012 | Buyer |
| 434 Crimson Drive 15237 | $399,900.00 | 6/8/2012 | Buyer |
| 120 Crimson 15237 | $285,000.00 | 6/8/2012 | Buyer |
| 2512 Birchwood Court 15090 | $424,900.00 | 5/10/2012 | Buyer |
| 106 Cherrydale Court 15237 | $390,000.00 | 5/2/2012 | Buyer |
| 112 Cardinal 15237 | $274,900.00 | 5/2/2012 | Buyer |
| 430 Victoria Street 15122 | $68,000.00 | 1/12/2012 | Buyer |
| 9319 Northgate Drive 15101 | $149,900.00 | 12/9/2011 | Buyer |
| 1687 Sturbridge Drive 15143 | $425,000.00 | 10/28/2011 | Buyer |
| 2617 Fountain Hills 15090 | $449,000.00 | 10/28/2011 | Buyer |
| 253 Cumberland Drive 16046 | $285,000.00 | 10/14/2011 | Buyer |
| 1810 Antietam 15206 | $111,900.00 | 9/27/2011 | Buyer |
| 304 Lamplighter Circle 15212 | $120,000.00 | 9/15/2011 | Buyer |
| 207 Ashley Court 15090 | $314,900.00 | 7/28/2011 | Buyer |
| 1542 Bonnett 15237 | $249,900.00 | 7/8/2011 | Buyer |
| 114 Crystal Springs 16066 | $519,000.00 | 6/10/2011 | Buyer |
| 129 Oakhaven 15090 | $499,000.00 | 6/2/2011 | Buyer |
| 4003 Ewalt 15044 | $149,900.00 | 5/27/2011 | Buyer |
| 313 Haldeman 16066 | $224,900.00 | 5/26/2011 | Buyer |
| 191 Buckwheat 15044 | $165,000.00 | 5/20/2011 | Buyer |
| 140 Mckinney 15090 | $193,000.00 | 4/8/2011 | Buyer |
| 4005 Village Run 15090 | $240,000.00 | 3/31/2011 | Buyer |
| 9416 Old Perry Highway 15237 | $183,000.00 | 3/17/2011 | Buyer |
| 158 Autumn Hill 16066 | $319,900.00 | 3/1/2011 | Buyer |
| 132 Drake 15090 | $525,000.00 | 1/21/2011 | Buyer |
| 1009 Three Degree Road 16002 | $129,900.00 | 1/10/2011 | Buyer |
| 400 Emerald Drive 15237 | $199,900.00 | 11/23/2010 | Buyer |
| 116 Tanglewood 15090 | $499,900.00 | 9/10/2010 | Buyer |
| 101 Oakhaven 15090 | $625,000.00 | 9/10/2010 | Buyer |
| 2015 West Grove Drive 15044 | $379,000.00 | 9/7/2010 | Buyer |
| 165 Mccartney 15005 | $239,000.00 | 8/20/2010 | Buyer |
| 601 Broadway 15090 | $225,000.00 | 7/29/2010 | Buyer |
| 148 Tanglewood 15090 | $469,900.00 | 7/29/2010 | Buyer |
| 120 Rose Drive 15116 | $155,000.00 | 7/22/2010 | Buyer |
| 205 Pine Cone Court 15090 | $575,000.00 | 6/29/2010 | Buyer |
| 126 Drake 15090 | $475,000.00 | 6/21/2010 | Buyer |
| 621 Madison Boulevard 15042 | $269,900.00 | 6/4/2010 | Buyer |
| 165 Ringneck Court 15044 | $159,900.00 | 5/28/2010 | Buyer |
| 234 Heritage Creek 16046 | $366,000.00 | 5/21/2010 | Buyer |
| 800 Park Plaza East 15090 | $249,500.00 | 4/26/2010 | Buyer |
| 153 Cherrington 15237 | $150,000.00 | 3/26/2010 | Buyer |
| 146 Woodbury Drive 16055 | $425,000.00 | 2/10/2010 | Buyer |
| 120 Applewood 15044 | $199,900.00 | 2/10/2010 | Buyer |
| 140 Spencer Lane 15116 | $89,900.00 | 1/4/2010 | Buyer |
| 8424 Edwood Road 15237 | $189,000.00 | 11/20/2009 | Buyer |
| 637 Baur 15090 | $269,900.00 | 10/15/2009 | Buyer |
| 214 Meadow Road 15116 | $125,000.00 | 8/7/2009 | Buyer |
| 128 Link Avenue 15237 | $189,900.00 | 7/8/2009 | Buyer |
| 3720 Northfield Drive 15044 | $99,000.00 | 6/5/2009 | Buyer |
| 1928 Shaler Drive 15116 | $170,000.00 | 5/7/2009 | Buyer |
| 313 Haldeman 16066 | $209,900.00 | 1/16/2009 | Buyer |
| 101 Deangelo 15209 | $219,000.00 | 11/14/2008 | Buyer |
| 103 Drake Drive 15090 | $389,900.00 | 10/24/2008 | Buyer |
| 101 Drake Drive 15090 | $364,900.00 | 9/12/2008 | Buyer |
| 3725 Northfield Drive 15044 | $219,000.00 | 9/12/2008 | Buyer |
| 101 Drake Drive 15090 | $364,900.00 | 9/12/2008 | Buyer |
| 840 Bridle Path Drive 15090 | $260,000.00 | 6/20/2008 | Buyer |
| 102 Drake Drive 15090 | $447,900.00 | 6/5/2008 | Buyer |
| 220 Whetherburn Drive 15090 | $849,900.00 | 5/16/2008 | Buyer |
| 9048 S Irwin Ave. 15237 | $179,900.00 | 2/29/2008 | Buyer |
| 3434 Penn Avenue 15201 | $165,900.00 | 2/29/2008 | Buyer |