Lisa Yates
Joe & Lisa Yates Team
Joe & Lisa Yates Team
---
Joe and his daughter Lisa are your Real Estate "A" Team! As life Long Residents of the Pittsburgh Area, they are the community experts you have been looking for! They bring UNPARALLELED knowledge of understanding and facilitating the contract, appropriately pricing homes and skillful negotiating. They are highly motivated individuals who are dedicated to providing the most distinctive real estate services for their clients. Joe and Lisa are committed to the principles of honesty, professionalism, competence, fairness and respect for every individual. They lead the real estate community with integrity, innovation, and client satisfaction.
This Team Lives, Breathes and Sells All Things Real Estate! Whether you are buying, building, selling or relocating, they have the skills and experience to guide you. Choose the "A" Team as your REALTORS! #joeandlisayatesteam #yourrealestateAteam
MEMBERSHIPS - Realtors Association of Metropolitan Pittsburgh, National Association of Realtors, Pennsylvania Association of Realtors, West Penn Multi-List
Meet the Team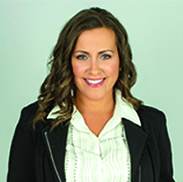 Lisa Yates - Joe & Lisa Yates Team
Lisa is an e-PRO Realtor certified by the National Association of Realtors, Multi-Million Dollar Producer with nearly 25 Years of Real Estate Experience. Lisa's strategic marketing plans, skillful negotiating along with exceptional organizational and time-management skills places the team above their competitors. Lisa has been awarded Real Estate Agent Fan Favority Winner by the Pittsburgh Post Gazette, Featured Agent in Top Agent Magazine, Top Listing Agent and honored in the RE/MAX 100% Club. Lisa's passion for people really helps her connect to her clients to understand their needs.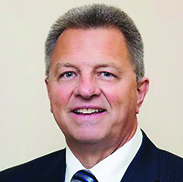 Joseph Yates, Sr. - Joe & Lisa Yates Team
40 Years Experience, Former Broker/Owner of RE/MAX Realty Centre (30 Years), CRS (Certified Residential Specialist), ABR (Accredited Buyer Representative), RE/MAX Hall of Fame, RE/MAX Lifetime Achievement.
Our Sold Listings : 639
Listing Sales: 573
Buyer Sales: 66
| Address | List Price | List Date | Side |
| --- | --- | --- | --- |
| 329 Frazier Dr Pittsburgh 15235 | $169,900.00 | 7/29/2022 | Seller |
| 1314 Edmon Rd Apollo 15613 | $225,000.00 | 6/2/2022 | Seller |
| 318 Lauraine Ct Pleasant Unity 15676 | $401,365.00 | 6/2/2022 | Seller |
| 2143 Pendleton Dr Monroeville 15146 | $324,900.00 | 5/27/2022 | Seller |
| 128 Rosecrest Dr Monroeville 15146 | $199,900.00 | 5/16/2022 | Buyer & Seller |
| 303 Lauraine Ct Pleasant Unity 15676 | $512,988.00 | 5/11/2022 | Seller |
| 335 Frazier Dr Pittsburgh 15235 | $189,900.00 | 4/22/2022 | Seller |
| 533 Arden Dr Monroeville 15146 | $687,500.00 | 4/21/2022 | Buyer |
| 313 Lauraine Ct Pleasant Unity 15676 | $334,303.00 | 3/7/2022 | Seller |
| 1167 Hancock Ave Vandergrift 15690 | $109,900.00 | 2/18/2022 | Buyer |
| 1109 Sray Lane Bridgeville 15017 | $285,000.00 | 2/9/2022 | Buyer |
| 330 Tall Tree Dr Pittsburgh 15235 | $134,500.00 | 1/21/2022 | Buyer |
| 154 Highland Road Bethel Park 15102 | $200,000.00 | 12/30/2021 | Buyer |
| 2 Pinecrest Dr. Murrysville 15668 | $69,900.00 | 11/4/2021 | Buyer & Seller |
| 6402 Lindsey Lane Murrysville 15632 | $247,000.00 | 11/2/2021 | Buyer |
| 305 Lauraine Ct Pleasant Unity 15676 | $369,980.00 | 10/22/2021 | Seller |
| 1730 Williamsburg Pl Pittsburgh 15235 | $199,900.00 | 10/12/2021 | Seller |
| 238 Grant Ave Pittsburgh 15202 | $189,900.00 | 10/8/2021 | Buyer |
| 133 Sharon Dr. Pleasant Unity 15676 | $324,165.00 | 10/8/2021 | Seller |
| 110 Longvue Dr Mckeesport 15131 | $174,900.00 | 9/1/2021 | Seller |
| 9232 Douglas Fir Dr Pittsburgh 15239 | $274,900.00 | 8/31/2021 | Seller |
| 203 Ali Dr Pleasant Unity 15676 | $290,630.00 | 8/23/2021 | Seller |
| 319 Circle Dr Mckeesport 15131 | $134,900.00 | 7/30/2021 | Seller |
| 110 Sharon Dr Pleasant Unity 15676 | $261,895.00 | 7/27/2021 | Seller |
| 319 Country Hills Drive North Huntingdon 15642 | $180,000.00 | 6/30/2021 | Buyer |
| 58 Pine Valley Dr Pittsburgh 15235 | $119,900.00 | 6/16/2021 | Seller |
| 135 Sharon Dr Pleasant Unity 15676 | $335,205.00 | 6/15/2021 | Seller |
| 114 Sharon Dr Pleasant Unity 15676 | $337,188.00 | 6/14/2021 | Seller |
| 145 Slate Run Rd Greensburg 15601 | $159,900.00 | 6/8/2021 | Seller |
| 118 Sharon Dr Pleasant Unity 15676 | $253,715.00 | 6/8/2021 | Seller |
| 2016 Denning Way North Versailles 15137 | $99,900.00 | 5/28/2021 | Seller |
| 305 N Skyview Dr Penn Township 15644 | $345,000.00 | 5/28/2021 | Buyer |
| 4942 Simmons Circle Export 15632 | $480,000.00 | 5/26/2021 | Buyer |
| 4 Club Dr W Pittsburgh 15236 | $179,900.00 | 5/26/2021 | Seller |
| 207 Ali Dr. Pleasant Unity 15676 | $272,232.00 | 5/14/2021 | Seller |
| 1617 Basil St North Versailles 15137 | $145,900.00 | 5/7/2021 | Seller |
| 3160 Barberry Ct Murrysville 15668 | $484,900.00 | 5/7/2021 | Seller |
| 315 Lauraine Ct Pleasant Unity 15676 | $314,112.00 | 5/7/2021 | Seller |
| 190 Woodhaven Dr Seven Fields 16046 | $189,900.00 | 4/22/2021 | Seller |
| 35 Millersdale Rd Jeannette 15644 | $149,900.00 | 4/19/2021 | Buyer |
| 1345 Hillsdale Dr Monroeville 15146 | $179,900.00 | 4/15/2021 | Seller |
| 225 Ali Dr Pleasant Unity 15676 | $285,125.00 | 3/22/2021 | Seller |
| 417 Chestnut Lane Apollo 15613 | $259,900.00 | 3/5/2021 | Buyer |
| 1409 John St Monroeville 15146 | $179,900.00 | 3/3/2021 | Buyer |
| 311 Lauraine Ct Pleasant Unity 15676 | $303,130.00 | 2/17/2021 | Seller |
| 100 Allison Dr Beaver 15009 | $174,900.00 | 2/5/2021 | Buyer |
| 120 Central Ave North Versailles 15137 | $89,900.00 | 1/29/2021 | Seller |
| 2315 Wheatland Cir Delmont 15626 | $319,900.00 | 1/15/2021 | Seller |
| 1322 Hillsdale Dr Monroeville 15146 | $209,900.00 | 12/21/2020 | Buyer |
| 1312 Woodcliffe Dr Monroeville 15146 | $224,900.00 | 12/11/2020 | Seller |
| 631 Tartan Dr Monroeville 15146 | $139,900.00 | 11/13/2020 | Buyer |
| 805 Stonebridge Dr Greensburg 15601 | $272,000.00 | 11/12/2020 | Seller |
| 812 Blue Ridge Rd Pittsburgh 15239 | $159,900.00 | 11/9/2020 | Buyer |
| 779 Angeline Drive North Versailles 15137 | $125,000.00 | 11/2/2020 | Buyer |
| 516 Diane St Lower Burrell 15068 | $229,900.00 | 10/9/2020 | Seller |
| 112 Sharon Dr Pleasant Unity 15676 | $285,125.00 | 9/21/2020 | Seller |
| 326 Lawrence Ave North Versailles 15137 | $74,500.00 | 9/11/2020 | Seller |
| 2 Faith Ct. Delmont 15626 | $389,900.00 | 8/18/2020 | Seller |
| 108 Cavitt Avenue Trafford 15085 | $124,900.00 | 8/18/2020 | Buyer |
| 136 Old Suffolk Dr Monroeville 15146 | $229,900.00 | 8/14/2020 | Seller |
| 215 Andora Drive Monroeville 15146 | $159,900.00 | 7/30/2020 | Buyer |
| 4947 Ashbaugh Rd Murrysville 15668 | $579,900.00 | 7/29/2020 | Seller |
| 375 Story Rd Export 15632 | $145,000.00 | 7/23/2020 | Buyer |
| 1400 Smokey Wood Dr. Pittsburgh 15218 | $72,000.00 | 7/10/2020 | Seller |
| 203 Sherrie Dr Pittsburgh 15239 | $119,900.00 | 7/9/2020 | Buyer |
| 828 Glenwood Ave Ambridge 15003 | $84,000.00 | 6/29/2020 | Buyer |
| 6459 Lindsey Lane Export 15632 | $289,000.00 | 6/29/2020 | Buyer |
| 211 Stepp Drive Monroeville 15146 | $124,900.00 | 6/19/2020 | Buyer |
| 136 Monticello Dr Monroeville 15146 | $269,900.00 | 5/29/2020 | Seller |
| 119 Lloyd Ave North Versailles 15137 | $39,900.00 | 5/29/2020 | Seller |
| 2242 Chapparal Dr Plum Boro 15239 | $129,900.00 | 3/16/2020 | Buyer |
| 426 Fairmont Ave Trafford 15085 | $127,500.00 | 3/9/2020 | Buyer |
| 420 Hancock Ave Vandergrift 15690 | $109,900.00 | 1/15/2020 | Buyer |
| 2157 Grandview Ave Monroevile 15146 | $159,778.00 | 1/6/2020 | Buyer |
| 2110 Mcginley Rd. Monroeville 15146 | $224,900.00 | 12/18/2019 | Seller |
| 495 Beaver Run Rd Apollo 15613 | $249,900.00 | 12/13/2019 | Seller |
| 2058 Monroeville Rd Monroeville 15146 | $99,900.00 | 12/5/2019 | Seller |
| 219 Rosecrest Dr Monroeville 15146 | $219,900.00 | 12/4/2019 | Seller |
| 141 Sharon Dr Pleasant Unity 15676 | $329,900.00 | 11/20/2019 | Seller |
| 111 Clay Dr Pittsburgh 15235 | $94,000.00 | 10/31/2019 | Seller |
| 136 Lebeau Pike Pittsburgh 15221 | $125,000.00 | 10/25/2019 | Buyer |
| 605 Brown Ave Turtle Creek 15145 | $169,900.00 | 10/10/2019 | Seller |
| 235 Evaline St Pittsburgh 15235 | $39,900.00 | 10/7/2019 | Seller |
| 2 Faith Ct. (lot 1) Delmont 15626 | $43,900.00 | 9/26/2019 | Buyer |
| 2 Faith Ct. (lot 1) Delmont 15626 | $43,900.00 | 9/26/2019 | Buyer |
| 28 Victoria Dr Finleyville 15332 | $250,000.00 | 8/30/2019 | Seller |
| 120 Lloyd Ave North Versailles 15137 | $29,900.00 | 8/30/2019 | Seller |
| 1064 Saybrook Drive Greensburg 15601 | $200,000.00 | 8/28/2019 | Buyer |
| 1445 James Street 15146 15146 | $114,900.00 | 8/26/2019 | Buyer |
| 1670 Beaver Run Rd Greensburg 15601 | $119,900.00 | 7/15/2019 | Seller |
| 805 Grant St Turtle Creek 15145 | $89,900.00 | 7/5/2019 | Seller |
| 231 Clay Drive Penn Hills 15235 | $89,500.00 | 7/1/2019 | Buyer |
| 4654 Marjorie Drive Murrysville 15668 | $229,900.00 | 6/7/2019 | Buyer |
| 3927 Lodge Ave North Versailles 15137 | $119,900.00 | 5/31/2019 | Seller |
| 1234 Harvest Dr Pittsburgh 15146 | $239,900.00 | 5/30/2019 | Buyer |
| 200 Charles Dr North Huntingdon 15642 | $249,900.00 | 5/17/2019 | Buyer |
| 2264 Monroeville Road Monroeville 15146 | $430,000.00 | 5/17/2019 | Buyer |
| 1102 Volek Ct. Delmont 15626 | $448,600.00 | 4/25/2019 | Buyer |
| 2770 Grant Street Lower Burrell 15068 | $119,900.00 | 4/19/2019 | Buyer |
| 8 Deerfield Drive 15636 15636 | $324,900.00 | 3/25/2019 | Buyer |
| 340 Dogwood Delmont 15626 | $289,900.00 | 2/5/2019 | Buyer |
| 412 Monroeville Ave Turtle Creek 15145 | $119,900.00 | 1/25/2019 | Seller |
| 313 Oakwood Dr Monroeville 15146 | $174,900.00 | 1/5/2019 | Buyer |
| 756 Macbeth Dr Pittsburgh 15235 | $149,900.00 | 12/19/2018 | Seller |
| 1037 Hulton Rd Oakmont 15139 | $999,900.00 | 12/18/2018 | Buyer |
| 118 Bel Aire Dr Monroeville 15146 | $399,950.00 | 12/7/2018 | Buyer |
| 83 Sharon Dr. (125) Pleasant Unity 15676 | $29,900.00 | 12/5/2018 | Buyer |
| 621 3rd St Pitcairn 15140 | $63,000.00 | 11/20/2018 | Seller |
| 6860 Tunnelview Pittsburgh 15235 | $144,000.00 | 11/1/2018 | Buyer |
| 91 Sharon Dr. (141) Pleasant Unity 15676 | $34,900.00 | 10/3/2018 | Buyer |
| 4 Faith Dr. (lot #2) Delmont 15626 | $46,900.00 | 9/28/2018 | Buyer |
| 1335 Samantha Way North Huntingdon 15642 | $324,900.00 | 9/27/2018 | Buyer |
| 500 9th St Pitcairn 15140 | $119,900.00 | 9/10/2018 | Buyer |
| 2602 Myers White Oak 15131 | $130,000.00 | 9/7/2018 | Buyer |
| 989 Brownstown Rd Larimer 15647 | $129,900.00 | 8/31/2018 | Buyer |
| Mark Dr Salem Twp 15626 | $69,900.00 | 8/21/2018 | Buyer |
| 218 Castlegate Rd Pittsburgh 15221 | $179,900.00 | 8/21/2018 | Buyer |
| 11469 Seminole Dr. N. Huntingdon 15642 | $179,900.00 | 8/16/2018 | Buyer |
| 2749 Stromberg St Pittsburgh 15203 | $139,900.00 | 8/16/2018 | Buyer |
| 1608 Snowfield Ct Hidden Valley 15502 | $159,000.00 | 8/15/2018 | Buyer |
| 10180 Frankstown Rd Pittsburgh 15235 | $98,800.00 | 8/10/2018 | Buyer |
| 109 Saddlebrook Dr Harrison City 15636 | $339,900.00 | 7/23/2018 | Buyer |
| 728 Surfside Dr. 15239 15239 | $159,900.00 | 6/22/2018 | Buyer |
| 191 Carmella Dr White Oak 15131 | $99,900.00 | 6/15/2018 | Buyer |
| 258 Jacobs Way Greensburg 15601 | $349,900.00 | 6/15/2018 | Buyer |
| 311 Kingston Dr Pittsburgh 15235 | $104,900.00 | 6/14/2018 | Buyer |
| 1030 Eve Scott Twp. 15216 | $130,000.00 | 6/7/2018 | Buyer |
| 967 Diane Dr North Versailles 15221 | $79,900.00 | 6/5/2018 | Buyer |
| 1202 Harvest Dr Monroeville 15146 | $173,900.00 | 6/1/2018 | Buyer |
| 521 Keystone Dr New Kensington 15068 | $159,900.00 | 6/1/2018 | Buyer |
| 1351 Peachtree Lane 15642 15642 | $265,000.00 | 5/21/2018 | Buyer |
| 4059 Cape Cod Pittsburgh 15239 | $269,900.00 | 4/26/2018 | Buyer |
| 103 Penn View Dr Monroeville 15146 | $124,900.00 | 4/24/2018 | Buyer |
| 44 Christy Rd Delmont 15626 | $199,000.00 | 4/6/2018 | Buyer |
| 123 Burke Drive Monroeville 15146 | $99,900.00 | 3/19/2018 | Buyer |
| 4425 Gateway Dr. Monroeville 15146 | $169,900.00 | 3/19/2018 | Buyer |
| 405 Judy Drive #46 15676 | $24,900.00 | 1/29/2018 | Buyer |
| 403 Center Ave Pitcairn 15140 | $79,900.00 | 1/12/2018 | Buyer |
| 8759 Broadway Street 15692 | $89,900.00 | 12/22/2017 | Buyer |
| 7007 Stefano Dr Delmont 15626 | $159,900.00 | 12/11/2017 | Buyer |
| 610 N 7th Street 15613 | $99,900.00 | 11/30/2017 | Buyer |
| 201 Manor View Dr Manor 15665 | $156,900.00 | 10/13/2017 | Buyer |
| 2350 Monroeville Rd. 15146 | $119,900.00 | 10/12/2017 | Buyer |
| 409 Judy Drive (#44) 15676 | $347,400.00 | 9/15/2017 | Buyer |
| 22 Concord Dr Irwin 15642 | $149,900.00 | 9/1/2017 | Buyer |
| 1116 Volek Court (#19) 15626 | $46,900.00 | 8/31/2017 | Buyer |
| 1116 Volek Court (#19) 15626 | $46,900.00 | 8/31/2017 | Buyer |
| 3746 Evergreen Drive 15146 | $109,900.00 | 8/29/2017 | Buyer |
| 1118 Volek Ct (#20) 15626 | $420,000.00 | 8/18/2017 | Buyer |
| 1118 Volek Ct (#20) 15626 | $420,000.00 | 8/18/2017 | Buyer |
| 14264 Valley View Dr White Oak 15131 | $158,900.00 | 8/7/2017 | Buyer |
| 407 Judy Dr (#45) 15676 | $385,000.00 | 7/28/2017 | Buyer |
| 114 Silent Meadow Dr 15632 | $244,900.00 | 7/24/2017 | Buyer |
| 719 Crestwood Drive North Huntingdon 15642 | $138,500.00 | 7/14/2017 | Buyer |
| 58 Pine Valley Dr 15325 | $104,900.00 | 6/29/2017 | Buyer |
| 6709 Fieldcrest Drive 15626 | $379,900.00 | 6/5/2017 | Buyer |
| 1318 Corkwood Dr Monroeville 15146 | $204,900.00 | 5/22/2017 | Buyer |
| 904 Garden City Drive 15146 | $142,500.00 | 5/15/2017 | Buyer |
| 4005 Dublane Court 15668 | $234,900.00 | 5/5/2017 | Buyer |
| 4005 Dublane Court 15668 | $234,900.00 | 5/5/2017 | Buyer |
| 3903 Chris Ct 15668 | $629,900.00 | 5/4/2017 | Buyer |
| 1114 Gilchrest Drive 15235 | $334,900.00 | 5/1/2017 | Buyer |
| 314 Elizabeth Avenue 15112 | $124,900.00 | 4/21/2017 | Buyer |
| 819 Grant St. 15145 | $69,900.00 | 3/17/2017 | Buyer |
| 6 Faith Ct (#3) 15626 | $357,400.00 | 3/13/2017 | Buyer |
| 1121 Volek Ct. (#21) 15626 | $425,800.00 | 3/13/2017 | Buyer |
| 2143 Pendleton Drive 15146 | $212,000.00 | 3/9/2017 | Buyer |
| 1003 Attilio Ct. 15636 | $469,900.00 | 2/27/2017 | Buyer |
| 1600 Jonah Drive 15642 | $188,500.00 | 2/24/2017 | Buyer |
| 206 Elizabeth 15137 | $74,900.00 | 2/24/2017 | Buyer |
| 515 Fieldstone Drive 15146 | $142,500.00 | 2/17/2017 | Buyer |
| 123 Beverly Court 15613 | $69,900.00 | 2/17/2017 | Buyer |
| 1118 Volek Court (#20) 15626 | $48,900.00 | 1/20/2017 | Buyer |
| 2911 Ford 15235 | $84,990.00 | 1/6/2017 | Buyer |
| 834 Renier Avenue 15145 | $74,900.00 | 12/20/2016 | Buyer |
| 335 Frazier Drive 15235 | $109,900.00 | 12/16/2016 | Buyer |
| 128 Rosecrest Dr 15146 | $129,900.00 | 12/9/2016 | Buyer |
| 3807 Newton Ct. 15668 | $215,000.00 | 12/9/2016 | Buyer |
| 14 Carlisle Dr 15642 | $184,900.00 | 11/14/2016 | Buyer |
| 414 Scarlet View Court 15146 | $249,900.00 | 11/10/2016 | Buyer |
| 1416 Barbara Drive 15147 | $129,900.00 | 11/10/2016 | Buyer |
| 6780 Stephanie Court 15626 | $345,000.00 | 11/8/2016 | Buyer |
| 1121 Volek Court (#21) 15626 | $48,900.00 | 11/7/2016 | Buyer |
| 566 Helena Street 15035 | $79,900.00 | 11/4/2016 | Buyer |
| 1400 Smokey Wood Dr 15218 | $66,900.00 | 10/31/2016 | Buyer |
| 733 Broadway St 15035 | $89,900.00 | 9/19/2016 | Buyer |
| 1462 James Street 15146 | $99,500.00 | 9/16/2016 | Buyer |
| 272 Skyview Drive 15642 | $299,900.00 | 9/15/2016 | Buyer |
| 518 Clugston Ave 15145 | $47,900.00 | 9/15/2016 | Buyer |
| 324 Drexel Drive 15146 | $140,000.00 | 8/31/2016 | Buyer |
| 442 Regency Drive 15239 | $157,900.00 | 8/19/2016 | Buyer |
| 2756 Columbia Avenue 15221 | $87,900.00 | 8/11/2016 | Buyer |
| 2823 Mckelvey Rd 15221 | $84,900.00 | 8/10/2016 | Buyer |
| 315 Elicker Rd 15239 | $425,000.00 | 7/29/2016 | Buyer |
| 672 Sixth St. 15085 | $104,900.00 | 7/1/2016 | Buyer |
| 323 Jaclyn Ct 15626 | $274,900.00 | 6/21/2016 | Buyer |
| 238 Mallard 15146 | $298,500.00 | 6/17/2016 | Buyer |
| 540 Macbeth Dr. 15235 | $129,900.00 | 6/17/2016 | Buyer |
| 1021 Morton Ave 15133 | $139,900.00 | 6/17/2016 | Buyer |
| 6235 Heberton Dr. 15147 | $159,900.00 | 5/24/2016 | Buyer |
| 6 Faith Court (#3) 15626 | $46,900.00 | 4/8/2016 | Buyer |
| 9060 Lucia Lane 15642 | $389,900.00 | 3/1/2016 | Buyer |
| 3021 Memory Lane 15133 | $169,900.00 | 2/19/2016 | Buyer |
| 941 Harvard Drive 15146 | $184,900.00 | 2/1/2016 | Buyer |
| 508 Indiana Ave 15681 | $77,900.00 | 1/21/2016 | Buyer |
| 140 Misty Meadow Lane 15668 | $735,000.00 | 1/8/2016 | Buyer |
| 3923 Lodge Ave. 15137 | $124,900.00 | 1/8/2016 | Buyer |
| 347 Cline St. 15112 | $36,900.00 | 1/5/2016 | Buyer |
| 11895 Frieda Drive 15642 | $289,900.00 | 12/31/2015 | Buyer |
| 8 Faith Drive (#4) 15626 | $429,000.00 | 12/14/2015 | Buyer |
| 305 Victoria Drive 15146 | $61,900.00 | 10/30/2015 | Buyer |
| 542 Firethorn Dr 15146 | $96,900.00 | 10/23/2015 | Buyer |
| 1005 Elmwood St. 15133 | $99,900.00 | 10/2/2015 | Buyer |
| 785 Dichicco Dr 15137 | $114,900.00 | 9/25/2015 | Buyer |
| 140 Queenston Dr 15235 | $59,900.00 | 9/17/2015 | Buyer |
| 9171 Lucia 15642 | $374,900.00 | 8/14/2015 | Buyer |
| 131 Sharon Dr (#86) 15676 | $309,850.00 | 8/10/2015 | Buyer |
| 459 Shadywood Dr 15235 | $134,900.00 | 7/31/2015 | Buyer |
| 9551 Don Drive 15642 | $304,900.00 | 7/31/2015 | Buyer |
| 316 Lauraine Ct (#52) 15676 | $425,000.00 | 7/8/2015 | Buyer |
| 101 Grandwood Ct 15146 | $199,900.00 | 6/26/2015 | Buyer |
| 221 Union Ave 15137 | $78,500.00 | 6/11/2015 | Buyer |
| 7426 Duquesne Ave 15218 | $109,900.00 | 6/11/2015 | Buyer |
| 583 Lorraine Road 15221 | $26,500.00 | 2/2/2015 | Buyer |
| 120 Lee Ann Court Lot 19 15239 | $229,900.00 | 1/5/2015 | Buyer |
| 110 Lee Ann Court 15239 | $259,900.00 | 12/19/2014 | Buyer |
| 52 Lauraine Court 15676 | $54,900.00 | 12/17/2014 | Buyer |
| 9 Mccune Ave 15683 | $79,900.00 | 12/16/2014 | Buyer |
| 122 Amberwoods Dr 15317 | $279,900.00 | 12/12/2014 | Buyer |
| 305 Princeton Drive 15235 | $109,900.00 | 12/1/2014 | Buyer |
| 1112 Volek Ct (#17) 15626 | $429,900.00 | 11/5/2014 | Buyer |
| 623 Newport Drive 15235 | $129,900.00 | 10/29/2014 | Buyer |
| 226 Willow Dr 15146 | $86,900.00 | 9/19/2014 | Buyer |
| 4 Spencer Dr. 15642 | $224,900.00 | 9/13/2014 | Buyer |
| 105 Brandywine 15642 | $184,000.00 | 9/3/2014 | Buyer |
| 39 Angela Rosa Dr 15626 | $46,000.00 | 7/31/2014 | Buyer |
| 50 Ridgecrest Dr 15235 | $176,900.00 | 7/3/2014 | Buyer |
| 3563 Ridgewood Dr 15235 | $191,900.00 | 6/20/2014 | Buyer |
| 10 Lee Ann Court 15239 | $219,900.00 | 5/1/2014 | Buyer |
| 470 Shadywood Drive 15235 | $89,900.00 | 4/29/2014 | Buyer |
| 300 Links Ct. 15626 | $157,900.00 | 4/25/2014 | Buyer |
| 86 Sharon Drive 15676 | $46,900.00 | 4/24/2014 | Buyer |
| 129 Sharon Dr. (lot #85) 15676 | $325,900.00 | 3/20/2014 | Buyer |
| 1307 Jefferson Heights Rd 15235 | $79,900.00 | 3/20/2014 | Buyer |
| 1106 Hyland Rd 15636 | $219,900.00 | 3/10/2014 | Buyer |
| 731 High St Ext 15132 | $69,900.00 | 3/6/2014 | Buyer |
| 1111 Volek Ct (26) 15626 | $405,000.00 | 1/15/2014 | Buyer |
| 266 Cascade Rd 15221 | $169,900.00 | 1/10/2014 | Buyer |
| 509 Beverly Drive 15147 | $120,000.00 | 12/11/2013 | Buyer |
| 1110 Volek Court (#16) 15626 | $47,900.00 | 10/25/2013 | Buyer |
| 1 Twin Oaks 15668 | $69,900.00 | 10/25/2013 | Buyer |
| 8691 Delaware Ave 15642 | $399,000.00 | 10/25/2013 | Buyer |
| 35 Lee Ann Court (#5) 15239 | $194,900.00 | 10/3/2013 | Buyer |
| 10162 Stella De Oro Ct(#6) 15642 | $324,900.00 | 9/27/2013 | Buyer |
| 25 Lee Ann Court(lot#4) 15239 | $239,900.00 | 9/18/2013 | Buyer |
| 4710 Bert Drive 15146 | $128,900.00 | 8/23/2013 | Buyer |
| 32 Angela Rosa Dr 15626 | $46,000.00 | 8/23/2013 | Buyer |
| 5918 Graybrooke Drive 15632 | $289,900.00 | 8/20/2013 | Buyer |
| 933 Broadway Street 15035 | $104,900.00 | 8/2/2013 | Buyer |
| 1114 Volek Court (#18) 15626 | $46,900.00 | 8/1/2013 | Buyer |
| 62 Lauraine 15626 | $275,684.00 | 8/1/2013 | Buyer |
| 92 Sharon Dr 15676 | $310,150.00 | 8/1/2013 | Buyer |
| 206 Andora 15146 | $127,900.00 | 7/26/2013 | Buyer |
| 83 Sharon Drive 15676 | $45,900.00 | 7/19/2013 | Buyer |
| 733 Penny Drive 15235 | $87,900.00 | 7/15/2013 | Buyer |
| 127 Penn Lear Dr 15146 | $139,900.00 | 6/30/2013 | Buyer |
| 332 James Street 15137 | $54,900.00 | 6/27/2013 | Buyer |
| 5 Brooklane 15636 | $189,900.00 | 6/27/2013 | Buyer |
| 1112 Volek Ct (#17) 15626 | $44,900.00 | 6/6/2013 | Buyer |
| 1117 Volek Court 15626 | $254,900.00 | 5/31/2013 | Buyer |
| 1104 Volek Ct(#13) 15626 | $307,323.00 | 5/14/2013 | Buyer |
| 12 Faith Ct (#6) 15626 | $440,227.00 | 5/14/2013 | Buyer |
| 27 Angela Rosa Drive 15644 | $347,857.00 | 5/14/2013 | Buyer |
| 15 Lee Ann Court (#3) 15239 | $234,900.00 | 5/13/2013 | Buyer |
| Indiana Road 15147 | $22,500.00 | 5/13/2013 | Buyer |
| 13 Faith Drive (#10) 15626 | $389,450.00 | 5/8/2013 | Buyer |
| 1111 Volek Court (#26) 15626 | $48,900.00 | 5/8/2013 | Buyer |
| 85 Sharon Drive 15676 | $45,900.00 | 5/2/2013 | Buyer |
| 2504 Rt 66 N 15626 | $199,900.00 | 4/19/2013 | Buyer |
| 62 Lauraine Court 15676 | $45,900.00 | 3/26/2013 | Buyer |
| 1113 Volek Ct. 15626 | $285,900.00 | 3/6/2013 | Buyer |
| 92 Sharon Dr 15676 | $45,900.00 | 2/20/2013 | Buyer |
| 324 George Street 15145 | $39,900.00 | 2/7/2013 | Buyer |
| 229 Leaside Drive 15146 | $239,900.00 | 1/31/2013 | Buyer |
| 1 Indiana Road 15147 | $60,000.00 | 1/30/2013 | Buyer |
| 100 Coventry Ct 15146 | $227,900.00 | 12/31/2012 | Buyer |
| 1109 Volek Court (#27) 15626 | $337,000.00 | 12/10/2012 | Buyer |
| 119 Delaney Drive 15235 | $109,900.00 | 11/19/2012 | Buyer |
| 2033 Lafayette St 15218 | $29,900.00 | 11/5/2012 | Buyer |
| 445 Blackberry Drive 15146 | $139,900.00 | 10/19/2012 | Buyer |
| 2748 Columbia Ave 15221 | $77,900.00 | 8/16/2012 | Buyer |
| 10654 Roseway Blvd 15642 | $119,900.00 | 8/16/2012 | Buyer |
| 3957 New Texas Road 15239 | $172,000.00 | 8/8/2012 | Buyer |
| 1225 Circle Dr 15221 | $89,900.00 | 8/7/2012 | Buyer |
| 18 Regola Dr 15642 | $259,900.00 | 7/24/2012 | Buyer |
| 10 Faith Ct (#5) 15626 | $298,000.00 | 7/11/2012 | Buyer |
| 314 Dunbar Dr. 15235 | $99,900.00 | 6/29/2012 | Buyer |
| 800 Graham Blvd 15221 | $124,900.00 | 6/29/2012 | Buyer |
| 12 Faith Court (#6) 15626 | $47,900.00 | 6/12/2012 | Buyer |
| 80 Lee Ann Ct (lot#23) 15239 | $239,900.00 | 6/8/2012 | Buyer |
| 65 Lee Ann Court Lot#8 15239 | $52,900.00 | 6/7/2012 | Buyer |
| 1400 Grant Street 15104 | $89,900.00 | 6/4/2012 | Buyer |
| 542 Ridge Ave 15112 | $64,900.00 | 5/25/2012 | Buyer |
| 125 Rockwood Street 15146 | $100,000.00 | 5/25/2012 | Buyer |
| 107113 Kenmore Avenue 15221 | $159,900.00 | 5/15/2012 | Buyer |
| 3233 Lake Ridge Dr. 15668 | $349,900.00 | 5/15/2012 | Buyer |
| 27 Angela Rosa Drive 15626 | $46,000.00 | 5/11/2012 | Buyer |
| 1218 Twelve Oaks Court 15668 | $649,000.00 | 5/3/2012 | Buyer |
| 601 Spring Run Drive 15146 | $179,900.00 | 4/30/2012 | Buyer |
| 55 Lee Ann Court Lot#7 15239 | $52,900.00 | 4/12/2012 | Buyer |
| 324 Chateau Court 15239 | $98,500.00 | 3/27/2012 | Buyer |
| 45 Lee Ann Court 15239 | $249,900.00 | 3/19/2012 | Buyer |
| 526 Wall Avenue 15148 | $34,900.00 | 2/17/2012 | Buyer |
| 1413 Stanley Dr 15147 | $99,900.00 | 2/10/2012 | Buyer |
| 100 Gilmore Drive 15235 | $129,900.00 | 12/22/2011 | Buyer |
| 1618 Cedar Ave 15145 | $64,900.00 | 12/7/2011 | Buyer |
| 125 Fifth Street 15104 | $39,000.00 | 11/22/2011 | Buyer |
| 125 Sharon Drive (#83) 15676 | $35,900.00 | 10/24/2011 | Buyer |
| 129 Sharon Drive (#85) 15676 | $35,900.00 | 10/24/2011 | Buyer |
| 143 Sharon Drive (#92) 15668 | $37,900.00 | 10/24/2011 | Buyer |
| 1757 Emery Drive 15101 | $214,900.00 | 9/21/2011 | Buyer |
| 3931 Lodge Ave. 15137 | $120,000.00 | 8/31/2011 | Buyer |
| 3 Twin Oaks 15668 | $99,900.00 | 7/19/2011 | Buyer |
| 4668 Stewart Court 15668 | $184,900.00 | 6/30/2011 | Buyer |
| 4432 Marywood Drive 15146 | $174,900.00 | 6/30/2011 | Buyer |
| 220 Willow Dr 15146 | $117,900.00 | 6/29/2011 | Buyer |
| 1633 Cedar Street 15145 | $59,900.00 | 6/27/2011 | Buyer |
| 308 Allison Drive 15601 | $119,900.00 | 5/20/2011 | Buyer |
| 211 Angela Rosa Dr. 15626 | $299,900.00 | 4/11/2011 | Buyer |
| 603 Spring Run Drive 15146 | $178,000.00 | 3/21/2011 | Buyer |
| 402 Fairview 15145 | $35,000.00 | 3/21/2011 | Buyer |
| 1104 Hyland Rd 15636 | $289,900.00 | 3/4/2011 | Buyer |
| 2100 Boxcartown Rd. 15644 | $269,900.00 | 1/18/2011 | Buyer |
| 123 Sharon Drive (#82) 15676 | $34,900.00 | 12/13/2010 | Buyer |
| 1115 Volek Ct 15626 | $256,900.00 | 11/9/2010 | Buyer |
| 60 Lee Ann Court 15239 | $319,900.00 | 11/2/2010 | Buyer |
| 3939 Laurel Oak Circle 15668 | $319,900.00 | 10/29/2010 | Buyer |
| 209 Ali Drive 15676 | $215,000.00 | 9/8/2010 | Buyer |
| 1407 Woodland 15212 | $14,900.00 | 8/12/2010 | Buyer |
| 229 Shady Ridge 15146 | $111,900.00 | 7/23/2010 | Buyer |
| 542 Beech Court 15237 | $126,000.00 | 5/27/2010 | Buyer |
| 12 Oakridge Drive 15642 | $199,900.00 | 4/23/2010 | Buyer |
| 211 Ali Dr 15676 | $185,000.00 | 3/12/2010 | Buyer |
| 109 Cara Lin Drive 15221 | $319,900.00 | 3/12/2010 | Buyer |
| 1106 Volek Ct (#14) 15626 | $329,900.00 | 12/18/2009 | Buyer |
| 195 Elm Street 15239 | $99,900.00 | 12/3/2009 | Buyer |
| 1437 Huber Avenue 15133 | $89,900.00 | 11/27/2009 | Buyer |
| 600 Boden Street 15145 | $39,900.00 | 11/25/2009 | Buyer |
| 105 Lincoln Avenue 15137 | $68,900.00 | 10/30/2009 | Buyer |
| 5926 Claridge Export Road 15632 | $359,900.00 | 10/26/2009 | Buyer |
| 431 Fieldstone Drive 15146 | $125,000.00 | 10/26/2009 | Buyer |
| 605 Spring Run Drive 15146 | $183,000.00 | 10/16/2009 | Buyer |
| 103 Thomas St 15644 | $114,900.00 | 10/14/2009 | Buyer |
| 657 Larimer Avenue 15145 | $16,900.00 | 7/9/2009 | Buyer |
| 10200 Lucia Lane (lot 102) 15642 | $439,900.00 | 7/7/2009 | Buyer |
| 623 Regency Drive 15239 | $94,900.00 | 5/26/2009 | Buyer |
| 112 Castle Hill Drive 15146 | $154,900.00 | 3/30/2009 | Buyer |
| 14 Faith Ct (#7) 15626 | $279,400.00 | 2/24/2009 | Buyer |
| 162 Churchill Lane 15145 | $15,900.00 | 2/13/2009 | Buyer |
| 31 Tami Dr 15601 | $114,900.00 | 1/30/2009 | Buyer |
| 644 Mercer St 15145 | $114,900.00 | 12/19/2008 | Buyer |
| 5600 Fox Chase Drive 15632 | $317,150.00 | 12/19/2008 | Buyer |
| 10816 Highpoint Dr 15235 | $49,900.00 | 12/15/2008 | Buyer |
| 122 Sharon Dr (#26) 15676 | $269,900.00 | 10/31/2008 | Buyer |
| 315 Jaclyn Ct 15626 | $245,000.00 | 10/7/2008 | Buyer |
| 127 Sharon Dr (#84) 15676 | $224,000.00 | 9/30/2008 | Buyer |
| 1108 Volek Ct (#15) 15626 | $329,693.00 | 9/30/2008 | Buyer |
| 16 Faith Ct (#8) 15626 | $288,400.00 | 9/30/2008 | Buyer |
| 15 Faith Ct (#9) 15626 | $264,700.00 | 9/30/2008 | Buyer |
| 600 Toftree 16066 | $599,900.00 | 8/19/2008 | Buyer |
| 208 Ali Dr. ( #73) 15676 | $179,700.00 | 7/3/2008 | Buyer |
| 108 Carrington Ct 15146 | $187,600.00 | 6/27/2008 | Buyer |
| 312 Jaclyn Ct. (#31) 15626 | $289,900.00 | 6/25/2008 | Buyer |
| 122 Sharon Dr (#26) 15676 | $39,900.00 | 6/10/2008 | Buyer |
| 103 Birchwood Way 15642 | $269,900.00 | 5/30/2008 | Buyer |
| 4524 Old Wm Penn Hwy 15146 | $199,000.00 | 3/4/2008 | Buyer |
| 630 Sandy Hill Rd. 15642 | $154,900.00 | 2/6/2008 | Buyer |
| 126 Venango Ct 15068 | $159,900.00 | 11/30/2007 | Buyer |
| 307 Lauraine Ct (#59) 15676 | $236,900.00 | 11/16/2007 | Buyer |
| 124 Bella Vista Ct. 15668 | $849,000.00 | 10/31/2007 | Buyer |
| 109 Garofolo Dr 15146 | $179,900.00 | 10/31/2007 | Buyer |
| 314 Jaclyn Ct (#32) 15626 | $246,900.00 | 8/2/2007 | Buyer |
| 129 Paree Dr 15239 | $144,900.00 | 6/29/2007 | Buyer |
| 622 Mercer 15145 | $119,900.00 | 5/25/2007 | Buyer |
| 1005 Windy Oak Dr 15239 | $372,000.00 | 5/17/2007 | Buyer |
| 623 Newport Dr. 15235 | $146,900.00 | 2/10/2007 | Buyer |
| 10618 Sharon Drive 15676 | $208,800.00 | 2/9/2007 | Buyer |
| 682015 Stephanie Ct. 15626 | $368,200.00 | 12/5/2006 | Buyer |
| 1331307 Samantha Way 15642 | $259,900.00 | 11/30/2006 | Buyer |
| 35 6805 Stephanie Ct. 156 | $45,900.00 | 10/9/2006 | Buyer |
| 546 Greenleaf Dr. 15146 | $124,000.00 | 10/3/2006 | Buyer |
| 309 Jaclyn 15626 | $242,400.00 | 9/26/2006 | Buyer |
| 22558 Justin Ct. 15626 | $326,400.00 | 9/26/2006 | Buyer |
| 211 Ali Drive 15676 | $193,000.00 | 9/12/2006 | Buyer |
| 28 Lee Ann Ct. 15236 | $272,900.00 | 9/8/2006 | Buyer |
| 1 Trimont Lane 15211 | $1,900,000.00 | 8/23/2006 | Buyer |
| 36 Jaclyn Ct 15626 | $255,000.00 | 8/18/2006 | Buyer |
| 347 (1322) Samantha Way 15642 | $302,100.00 | 6/30/2006 | Buyer |
| 264 Ramparts Blvd 15068 | $112,900.00 | 6/23/2006 | Buyer |
| 345 (1326) Samantha Way 15642 | $314,900.00 | 6/14/2006 | Buyer |
| 2436 Briarhill Ct 15131 | $276,900.00 | 5/26/2006 | Buyer |
| 18 Sharon Dr (106) 15676 | $32,900.00 | 5/25/2006 | Buyer |
| 10209 Ali Drive 15676 | $34,900.00 | 5/25/2006 | Buyer |
| 141414 Willow Hts.dr. N. 15642 | $325,000.00 | 5/19/2006 | Buyer |
| 907 Alder Dr 15642 | $159,900.00 | 5/19/2006 | Buyer |
| 2176 Ali Dr. 15676 | $184,500.00 | 5/18/2006 | Buyer |
| 462 Presque Isle Dr. 15239 | $138,500.00 | 4/14/2006 | Buyer |
| 323 (#35) Jaclyn Ct. 15626 | $234,900.00 | 2/17/2006 | Buyer |
| 690023 Stephanie Ct. 15626 | $316,900.00 | 2/13/2006 | Buyer |
| 6825 Stephanie Ct. (#33) 15626 | $299,900.00 | 2/1/2006 | Buyer |
| 14049 Willow Heights Drive 15642 | $272,345.00 | 2/1/2006 | Buyer |
| 91404 Willow Heights Dr.s. 15642 | $52,900.00 | 1/31/2006 | Buyer |
| 570 Monticello Drive 15626 | $169,900.00 | 1/6/2006 | Buyer |
| 19 Sharon Dr. (108) 15676 | $32,900.00 | 12/27/2005 | Buyer |
| 10819 Sharon Drive 15676 | $190,000.00 | 12/27/2005 | Buyer |
| 689022 Stephanie Ct. 15626 | $59,900.00 | 12/22/2005 | Buyer |
| 1353318 Samantha Way 15642 | $239,900.00 | 12/14/2005 | Buyer |
| 16 Sharon Drive (102) 15676 | $32,900.00 | 12/8/2005 | Buyer |
| 10216 Sharon Drive 15676 | $200,000.00 | 12/8/2005 | Buyer |
| 1406 (#10) Willow Hghts 15642 | $326,580.00 | 11/22/2005 | Buyer |
| 2250 Justin Ct. (#4) 15626 | $334,900.00 | 11/18/2005 | Buyer |
| 101406 Willow Heights Dr.s. 15642 | $52,900.00 | 11/17/2005 | Buyer |
| 1358374 Samantha Way 15642 | $291,800.00 | 11/16/2005 | Buyer |
| 2 Lee Ann Court 15239 | $252,500.00 | 11/14/2005 | Buyer |
| 32234 Jaclyn Ct. 15626 | $238,900.00 | 10/26/2005 | Buyer |
| 1333308 Samantha Way 15642 | $255,000.00 | 10/24/2005 | Buyer |
| 30727 Jaclyn Ct. 15626 | $286,440.00 | 10/21/2005 | Buyer |
| 31138 Jaclyn Ct. 15626 | $242,900.00 | 10/3/2005 | Buyer |
| 1363323 Samantha Way 15642 | $239,900.00 | 9/30/2005 | Buyer |
| 100 Marianna Ct. 15626 | $164,900.00 | 9/15/2005 | Buyer |
| 10 Lee Ann Court 15239 | $217,800.00 | 8/22/2005 | Buyer |
| 324 Samantha Way 15642 | $250,800.00 | 8/22/2005 | Buyer |
| 1605 Windsor Rd 15642 | $279,000.00 | 8/4/2005 | Buyer |
| 14231 Jane Clair Dr. 15642 | $117,900.00 | 8/1/2005 | Buyer |
| 6800 Stephanie Ct. 15626 | $267,700.00 | 7/22/2005 | Buyer |
| 181422 Willow Heights Dr.n. 15642 | $53,900.00 | 6/10/2005 | Buyer |
| 142218 Willlow Hts. Dr. (n) 15642 | $304,900.00 | 6/10/2005 | Buyer |
| 9670 Barnes Lake Rd 15642 | $141,900.00 | 6/8/2005 | Buyer |
| 1407 Samantha Way 15642 | $284,900.00 | 6/6/2005 | Buyer |
| 1401 Samantha Way (#341) 15642 | $267,500.00 | 6/3/2005 | Buyer |
| 5 Bayard Road 15213 | $116,900.00 | 6/3/2005 | Buyer |
| 1356 (# 373) Samantha Way 15642 | $230,885.00 | 6/3/2005 | Buyer |
| 104 Sharon Drive (#17) 15626 | $189,900.00 | 6/1/2005 | Buyer |
| 17 Sharon Dr (104) 15676 | $32,900.00 | 5/31/2005 | Buyer |
| 306 Jaclyn Ct. (#28) 15626 | $280,484.00 | 5/31/2005 | Buyer |
| 28 Jaclyn Ct. 15626 | $39,900.00 | 5/19/2005 | Buyer |
| 1324 Samantha Way (#346) 15642 | $265,700.00 | 5/4/2005 | Buyer |
| 14054 Willow Hts. Dr.(s) 15642 | $283,770.00 | 5/4/2005 | Buyer |
| 1336356 Samantha Way 15642 | $259,860.00 | 5/4/2005 | Buyer |
| 22459 Justin Ct. 15626 | $289,900.00 | 4/29/2005 | Buyer |
| 20674 Ali Dr. 15676 | $179,900.00 | 4/22/2005 | Buyer |
| 210 Ali Drive 15676 | $169,500.00 | 4/20/2005 | Buyer |
| 29 Hannah Ct. 15626 | $39,900.00 | 4/8/2005 | Buyer |
| 201 Ali Dr. (#14) 15676 | $255,390.00 | 4/8/2005 | Buyer |
| 369 Samantha Way 15642 | $43,900.00 | 4/8/2005 | Buyer |
| 1348 Samantha Way (#369) 15642 | $264,380.00 | 4/8/2005 | Buyer |
| 29 Hannah Ct. 15626 | $227,440.00 | 4/8/2005 | Buyer |
| 1314351 Samantha Way 15642 | $330,500.00 | 4/1/2005 | Buyer |
| 3511314 Samantha Way 15642 | $48,900.00 | 3/31/2005 | Buyer |
| 34 Jaclyn Ct. 15626 | $39,900.00 | 3/17/2005 | Buyer |
| 38 Jaclyn Ct. 15626 | $36,900.00 | 3/17/2005 | Buyer |
| 539 Oakview Ln. 15601 | $136,900.00 | 3/4/2005 | Buyer |
| 1405 Samantha Way 15642 | $294,900.00 | 2/26/2005 | Buyer |
| 101 Marianna Ct. (#20) 15626 | $181,340.00 | 2/10/2005 | Buyer |
| 216 Ali Drive 15676 | $190,000.00 | 2/2/2005 | Buyer |
| 1362376 Samantha Way 15642 | $254,900.00 | 12/15/2004 | Buyer |
| 22605 Justin Ct. 15626 | $254,900.00 | 12/14/2004 | Buyer |
| 160 Turack Rd. 15632 | $224,900.00 | 12/9/2004 | Buyer |
| 1321 Samantha Way 15642 | $254,900.00 | 11/29/2004 | Buyer |
| 3 Logans Ferry Rd. 15668 | $54,900.00 | 11/17/2004 | Buyer |
| 1360375 Samantha Way 15642 | $264,900.00 | 11/17/2004 | Buyer |
| 101 Grandwood Court 15146 | $169,900.00 | 11/15/2004 | Buyer |
| 1330 Samantha Way 15642 | $231,900.00 | 11/4/2004 | Buyer |
| 1368 Samantha Way 15642 | $248,380.00 | 11/4/2004 | Buyer |
| 104 Rockspring Dr. 15626 | $159,900.00 | 9/24/2004 | Buyer |
| 22664 Ali Dr. 15676 | $164,900.00 | 9/22/2004 | Buyer |
| 1371326 Samantha Way 15642 | $229,900.00 | 9/20/2004 | Buyer |
| 815 Hoover Dr. 15613 | $194,900.00 | 9/16/2004 | Buyer |
| 9211 Ali Dr. 15676 | $31,900.00 | 9/7/2004 | Buyer |
| 73208 Ali Dr. 15676 | $32,900.00 | 9/7/2004 | Buyer |
| 77200 Ali Dr. 15676 | $36,900.00 | 9/7/2004 | Buyer |
| 17 Marianna Ct. 15626 | $140,900.00 | 9/7/2004 | Buyer |
| 1070 Finchley Rd. 15642 | $229,900.00 | 9/3/2004 | Buyer |
| 1391 Samantha Way 15642 | $273,760.00 | 8/31/2004 | Buyer |
| 1114 Goodman St. 15218 | $119,900.00 | 8/26/2004 | Buyer |
| 69216 Ali Dr. 15676 | $31,900.00 | 8/19/2004 | Buyer |
| 10821 Martin Dr. 15642 | $116,900.00 | 8/16/2004 | Buyer |
| 10319 Marianna Ct. 15626 | $142,900.00 | 8/13/2004 | Buyer |
| 10120 Marianna Ct. 15626 | $19,000.00 | 8/13/2004 | Buyer |
| 1377 Samantha Way 15642 | $216,260.00 | 8/11/2004 | Buyer |
| 1397339 Samantha Way 15642 | $245,517.00 | 7/30/2004 | Buyer |
| 10518 Marianna Ct. 15626 | $157,900.00 | 7/29/2004 | Buyer |
| 100 Coventry Ct. 15146 | $243,500.00 | 6/28/2004 | Buyer |
| 680013 Stephanie Ct. 15626 | $41,900.00 | 6/28/2004 | Buyer |
| 230 Bonnie Dr. 15642 | $129,900.00 | 6/22/2004 | Buyer |
| 22465 Ali Dr. 15676 | $204,900.00 | 6/21/2004 | Buyer |
| 683532 Stephanie Ct. 15626 | $325,000.00 | 6/18/2004 | Buyer |
| 4048 Greensburg Pike 15221 | $119,900.00 | 6/11/2004 | Buyer |
| 2138 Ali Dr. 15676 | $174,900.00 | 6/4/2004 | Buyer |
| 74206 Ali Dr. 15676 | $32,900.00 | 5/3/2004 | Buyer |
| 14202 Valley View Dr. 15131 | $114,900.00 | 4/30/2004 | Buyer |
| 3501316 Samantha Way 15642 | $48,900.00 | 4/29/2004 | Buyer |
| 1316350 Samantha Way 15642 | $278,580.00 | 4/29/2004 | Buyer |
| 3111339 Samantha Way 15642 | $47,900.00 | 4/29/2004 | Buyer |
| 1339311 Samantha Way 15642 | $311,200.00 | 4/29/2004 | Buyer |
| 1345314 Samantha Way 15642 | $221,900.00 | 4/22/2004 | Buyer |
| 71212 Ali Dr. 15676 | $31,900.00 | 4/20/2004 | Buyer |
| 47300 Lauraine Ct. 15676 | $35,900.00 | 4/20/2004 | Buyer |
| 311 Marion Ave. 15221 | $46,900.00 | 4/20/2004 | Buyer |
| 212 Ali Dr. 15676 | $156,500.00 | 4/20/2004 | Buyer |
| 300 Lauraine Ct. 15676 | $246,705.00 | 4/20/2004 | Buyer |
| 156820 Stephanie Ct. 15626 | $42,900.00 | 4/16/2004 | Buyer |
| 1351317 Samantha Way 15642 | $219,265.00 | 4/16/2004 | Buyer |
| 1246 Colt Drive 15642 | $216,300.00 | 4/15/2004 | Buyer |
| 1361322 Samantha Way 15642 | $225,000.00 | 4/12/2004 | Buyer |
| 186850 Stephanie Ct. 15626 | $48,900.00 | 4/9/2004 | Buyer |
| 685018 Stephanie Ct. 15626 | $313,300.00 | 4/9/2004 | Buyer |
| 333 Beulah Rd. 15235 | $82,500.00 | 4/6/2004 | Buyer |
| 52260 Justin Ct. 15626 | $39,900.00 | 4/2/2004 | Buyer |
| 82255 Justin Ct. 15626 | $39,900.00 | 4/2/2004 | Buyer |
| 166830 Stephanie Ct. 15626 | $47,900.00 | 4/2/2004 | Buyer |
| 16 Marianna Ct. 15626 | $141,900.00 | 3/31/2004 | Buyer |
| 118 Apple Hill Dr. 15626 | $209,900.00 | 3/29/2004 | Buyer |
| 732 Greenleaf Dr. 15146 | $86,900.00 | 3/29/2004 | Buyer |
| 2214 Ali Dr. 15676 | $146,000.00 | 3/22/2004 | Buyer |
| 22266 Ali Dr. 15676 | $191,900.00 | 3/12/2004 | Buyer |
| 21868 Ali Dr. 15676 | $191,900.00 | 3/12/2004 | Buyer |
| 336825 Stephanie Ct. 15626 | $52,900.00 | 3/5/2004 | Buyer |
| 1373327 Samantha Way 15642 | $218,440.00 | 2/12/2004 | Buyer |
| 18105 Marianna Ct. 15626 | $19,000.00 | 2/12/2004 | Buyer |
| 19103 Marianna Ct. 15626 | $19,000.00 | 2/12/2004 | Buyer |
| 1329306 Samantha Way 15642 | $276,715.00 | 1/13/2004 | Buyer |
| 2142 Ramsey Rd. 15146 | $194,900.00 | 1/6/2004 | Buyer |
| 653 Mortimer Ave. 15145 | $73,900.00 | 12/29/2003 | Buyer |
| 6011 Stonebridge Dr. 15642 | $38,000.00 | 12/22/2003 | Buyer |
| 29 Heritage Court 15626 | $174,400.00 | 12/12/2003 | Buyer |
| 17 Heritage Ct. 15626 | $204,900.00 | 12/10/2003 | Buyer |
| 1613360 Windsor Rd. 15642 | $287,689.00 | 12/4/2003 | Buyer |
| 92245 Justin Ct. 15626 | $39,900.00 | 11/26/2003 | Buyer |
| 316 George St 15145 | $59,900.00 | 11/13/2003 | Buyer |
| 107 Queenston Dr. 15235 | $73,900.00 | 11/13/2003 | Buyer |
| 22067 Ali Dr. 15676 | $191,900.00 | 11/7/2003 | Buyer |
| 330 Earlwood Rd-cresc Hl 15235 | $129,900.00 | 11/6/2003 | Buyer |
| 1337310 Samantha Way 15642 | $241,340.00 | 11/5/2003 | Buyer |
| 1399340 Samantha Way 15642 | $235,810.00 | 10/31/2003 | Buyer |
| 279 Commons Dr 15139 | $139,900.00 | 10/30/2003 | Buyer |
| 687020 Stephanie Ct. 15626 | $294,900.00 | 10/27/2003 | Buyer |
| 206870 Stephanie Ct. 15626 | $52,900.00 | 10/23/2003 | Buyer |
| 42250 Justin Ct. 15626 | $39,900.00 | 10/22/2003 | Buyer |
| 1375328 Samantha Way 15642 | $198,698.00 | 10/13/2003 | Buyer |
| 20276 Ali Dr. 15676 | $167,900.00 | 10/1/2003 | Buyer |
| 1347315 Samantha Way 15642 | $218,900.00 | 9/30/2003 | Buyer |
| 1349316 Samantha Way 15642 | $222,400.00 | 9/26/2003 | Buyer |
| 3441407 Samantha Way 15642 | $43,900.00 | 9/17/2003 | Buyer |
| 3431405 Samantha Way 15642 | $41,900.00 | 9/17/2003 | Buyer |
| 3451326 Samantha Way 15642 | $44,900.00 | 9/17/2003 | Buyer |
| 3221361 Samantha Way 15642 | $44,900.00 | 9/15/2003 | Buyer |
| 3291377 Samantha Way 15642 | $41,900.00 | 9/15/2003 | Buyer |
| 3401399 Samantha Way 15642 | $39,900.00 | 9/15/2003 | Buyer |
| 3591342 Samantha Way 15642 | $37,900.00 | 9/15/2003 | Buyer |
| 3731356 Samantha Way 15642 | $41,900.00 | 9/15/2003 | Buyer |
| 1352371 Samantha Way 15642 | $269,900.00 | 9/11/2003 | Buyer |
| 1301202 Samantha Way 15642 | $214,900.00 | 8/29/2003 | Buyer |
| 20475 Ali Dr. 15676 | $173,700.00 | 8/29/2003 | Buyer |
| 3621609 Windsor Rd. 15642 | $249,900.00 | 8/28/2003 | Buyer |
| 1357320 Samantha Way 15642 | $253,380.00 | 8/19/2003 | Buyer |
| 3671370 Samantha Way 15642 | $44,900.00 | 8/18/2003 | Buyer |
| 1370367 Samantha Way 15642 | $243,550.00 | 8/18/2003 | Buyer |
| 3201357 Samantha Way 15642 | $45,900.00 | 8/11/2003 | Buyer |
| 1400 Smokey Wood Dr. 15218 | $62,900.00 | 8/7/2003 | Buyer |
| 3581340 Samantha Way 15642 | $38,900.00 | 8/5/2003 | Buyer |
| 1340358 Samantha Way 15642 | $231,500.00 | 8/5/2003 | Buyer |
| 2271 Ali Dr. 15676 | $157,100.00 | 8/1/2003 | Buyer |
| 3631607 Windsor Dr. 15642 | $34,900.00 | 7/30/2003 | Buyer |
| 1607363 Windsor Dr. 15642 | $277,400.00 | 7/30/2003 | Buyer |
| 1332354 Samantha Way 15642 | $237,760.00 | 7/16/2003 | Buyer |
| 91 Rockspring Dr. 15626 | $199,900.00 | 7/15/2003 | Buyer |
| 3541332 Samantha Way 15642 | $37,900.00 | 7/11/2003 | Buyer |
| 17 Mark Drive 15626 | $179,900.00 | 6/30/2003 | Buyer |
| 1350370 Samantha Way 15642 | $214,900.00 | 6/27/2003 | Buyer |
| 1611 Windsor Rd 15642 | $269,900.00 | 6/25/2003 | Buyer |
| 1346 Samantha Way 15642 | $224,580.00 | 6/23/2003 | Buyer |
| 1364 Samantha Way 15642 | $200,000.00 | 6/23/2003 | Buyer |
| 1387 Samantha Way 15642 | $243,860.00 | 6/23/2003 | Buyer |
| 3341387 Samantha Way 15642 | $43,900.00 | 6/16/2003 | Buyer |
| 76202 Ali Drive 15676 | $35,900.00 | 6/6/2003 | Buyer |
| 3681346 Samantha Way 15642 | $41,900.00 | 6/6/2003 | Buyer |
| 1232135 Colt Dr. 15642 | $189,288.00 | 6/5/2003 | Buyer |
| 20 Aspen Dr 15642 | $169,900.00 | 5/28/2003 | Buyer |
| 37 Mark Dr. 15626 | $159,900.00 | 5/27/2003 | Buyer |
| 1319301 Samantha Way 15642 | $289,875.00 | 5/12/2003 | Buyer |
| 3223 Ali Dr. 15676 | $148,900.00 | 4/30/2003 | Buyer |
| 102 Marianna Ct. 15626 | $148,900.00 | 4/29/2003 | Buyer |
| 3781366 Samantha Way 15642 | $38,900.00 | 4/25/2003 | Buyer |
| 1366378 Samantha Way 15642 | $205,815.00 | 4/25/2003 | Buyer |
| 3041325 Samantha Way 15642 | $43,900.00 | 4/24/2003 | Buyer |
| 22863 Ali Dr. 15676 | $188,200.00 | 4/24/2003 | Buyer |
| 6213 Stonebridge Dr. 15642 | $247,480.00 | 4/24/2003 | Buyer |
| 1325304 Samantha Way 15642 | $228,380.00 | 4/24/2003 | Buyer |
| 3141345 Samantha Way 15642 | $37,900.00 | 4/23/2003 | Buyer |
| 3181353 Samantha Way 15642 | $41,900.00 | 4/23/2003 | Buyer |
| 3231363 Samantha Way 15642 | $42,900.00 | 4/23/2003 | Buyer |
| 3261371 Samantha Way 15642 | $42,900.00 | 4/23/2003 | Buyer |
| 3271373 Samantha Way 15642 | $42,900.00 | 4/23/2003 | Buyer |
| 3281375 Samantha Way 15642 | $41,900.00 | 4/23/2003 | Buyer |
| 3101337 Samantha Way 15642 | $39,900.00 | 4/22/2003 | Buyer |
| 3111339 Samantha Way 15642 | $46,900.00 | 4/22/2003 | Buyer |
| 3461324 Samantha Way 15642 | $40,900.00 | 4/22/2003 | Buyer |
| 3471322 Samantha Way 15642 | $42,900.00 | 4/22/2003 | Buyer |
| 3481320 Samantha Way 15642 | $43,900.00 | 4/22/2003 | Buyer |
| 3491318 Samantha Way 15642 | $45,900.00 | 4/22/2003 | Buyer |
| 3501316 Samantha Way 15642 | $47,900.00 | 4/22/2003 | Buyer |
| 3751360 Samantha Way 15642 | $42,900.00 | 4/22/2003 | Buyer |
| 3761362 Samantha Way 15642 | $38,900.00 | 4/22/2003 | Buyer |
| 3771364 Samantha Way 15642 | $38,900.00 | 4/22/2003 | Buyer |
| 1312210 Samantha Way 15642 | $274,900.00 | 4/21/2003 | Buyer |
| 75204 Ali Drive 15676 | $33,900.00 | 4/16/2003 | Buyer |
| 3351389 Samantha Way 15642 | $44,900.00 | 4/7/2003 | Buyer |
| 3251369 Samantha Way 15642 | $44,900.00 | 4/7/2003 | Buyer |
| 1369325 Samantha Way 15642 | $240,080.00 | 4/7/2003 | Buyer |
| 1389335 Samantha Way 15642 | $250,340.00 | 4/7/2003 | Buyer |
| 3091335 Samantha Way 15642 | $37,900.00 | 4/1/2003 | Buyer |
| 1335309 Samantha Way 15642 | $220,860.00 | 4/1/2003 | Buyer |
| 1523 Jennifer Ct. 15642 | $209,900.00 | 3/21/2003 | Buyer |
| 7215 Ali Drive 15676 | $164,900.00 | 3/17/2003 | Buyer |
| 621 Stonebridge Dr. 15642 | $39,000.00 | 3/13/2003 | Buyer |
| 1299130 Samantha Way 15642 | $228,100.00 | 3/10/2003 | Buyer |
| 3061329 Samantha Way 15642 | $41,900.00 | 3/7/2003 | Buyer |
| 3561336 Samantha Way 15642 | $36,900.00 | 3/7/2003 | Buyer |
| 3691348 Samantha Way 15642 | $39,900.00 | 3/7/2003 | Buyer |
| 3551334 Samantha Way 15642 | $41,900.00 | 3/7/2003 | Buyer |
| 3791368 Samantha Way 15642 | $41,900.00 | 3/7/2003 | Buyer |
| 3151347 Samantha Way 15642 | $37,900.00 | 2/24/2003 | Buyer |
| 3161349 Samantha Way 15642 | $37,900.00 | 2/24/2003 | Buyer |
| 3171351 Samantha Way 15642 | $38,900.00 | 2/24/2003 | Buyer |
| 678011 Stephanie Ct. 15626 | $245,000.00 | 2/21/2003 | Buyer |
| 21 Stephanie Ct. 15626 | $59,900.00 | 2/18/2003 | Buyer |
| 6880 Stephanie Ct. 15626 | $319,781.00 | 2/18/2003 | Buyer |
| 8 Ali Drive 15676 | $31,900.00 | 2/11/2003 | Buyer |