Anthony Leone
The Anthony Leone Group
The Anthony Leone Group
---
Meet the Team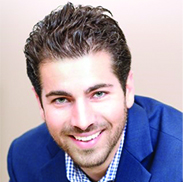 Anthony Leone - The Anthony Leone Group
"I think real estate is a fascinating industry. It is constantly changing and evolving. I enjoy learning about communities and homes, and I love working with people."
Experience
Full time Realtor® since 2008
Residential and Commercial Real Estate
Marketing & Advertising Specialist
Dedicated network of expert professionals for the real estate process: inspections, warranties, repairs, lending, etc.
Skills
Solid communication and listening skills
Seasoned sales expert
Exemplary Problem Solving skills
Talented Negotiator
Exceptional customer service
Organized and detail oriented
Focused and committed
Flexible and accommodating
Awards & Certificates
Platinum Club Award RE/MAX, 2017
Chairman's Club Award RE/MAX, 2014, 2015, 2016
Top Team in Beaver County, 2014 & 2015
Rookie of the Year 2009
Million Dollar Club, Keller Williams and RE/MAX
Education
Robert Morris University – Bachelor's Degree in Marketing
Hopewell High School, 2000
With over 10 years' experience as a full time REALTOR®, I pride myself on keeping my clients wishes at the forefront of my mind. Whether working with local clients to achieve their real estate goals, national clients relocating to the area, or international clients looking for investment properties, I have developed an engaging formula that combines my passion for Real Estate, love of working with people, and calm client focus that delivers a rewarding and smooth transaction process for all my clients.
After a thorough understanding of my client's situation, I provide guidance based on past experiences and current market conditions. As the process moves forward, I focus on communicating with his clients as I fully understand that buying or selling a home is one of the most important financial decisions people make in a lifetime.
Buying or selling isn't just about today. I help my clients to look at the big picture and show them how the decisions made now will influence the future. My ultimate goal is for each client to be so satisfied with their transaction experience that they consider me their personal realtor for life and feel comfortable referring me to their friends and family.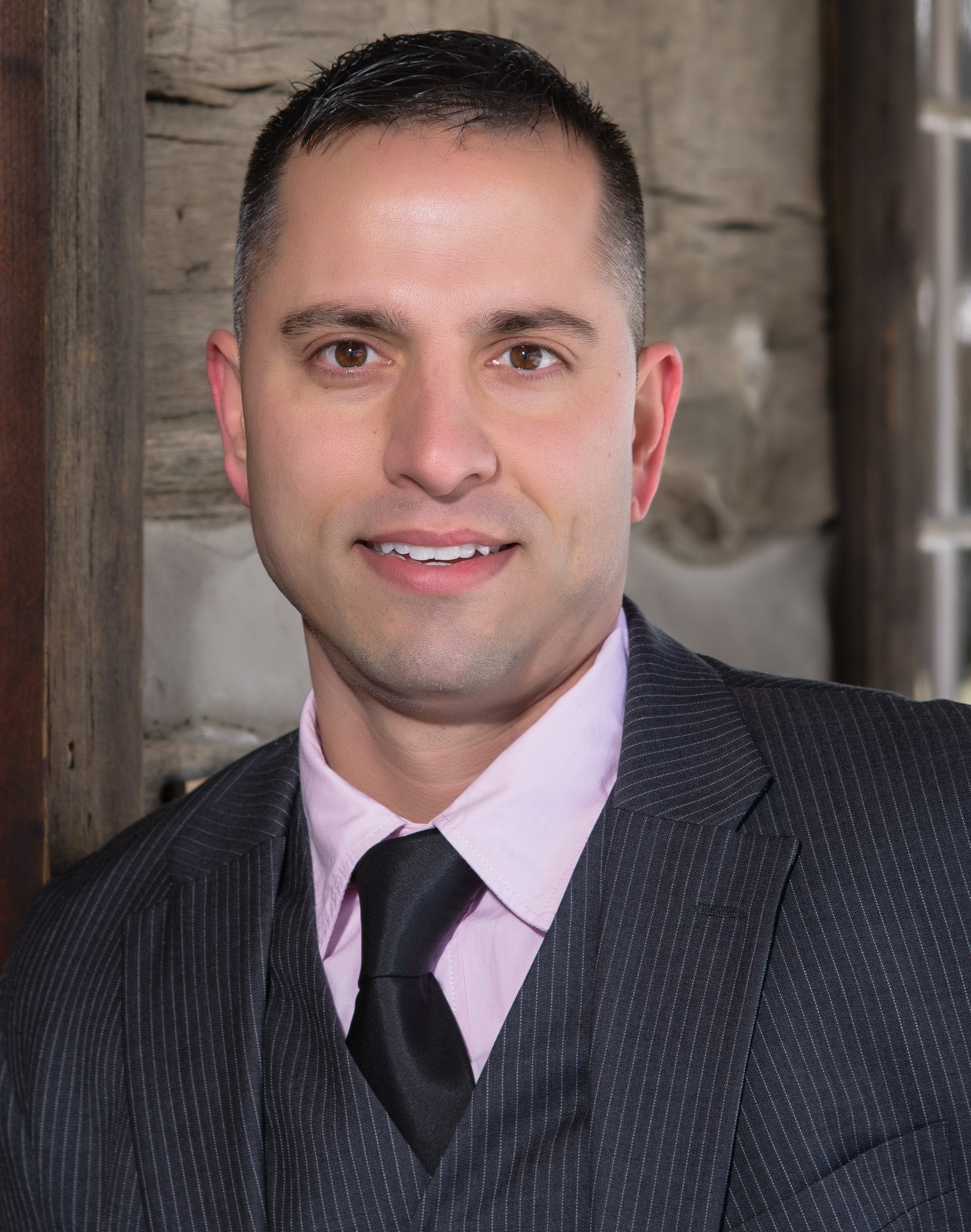 Dave Runco - The Anthony Leone Group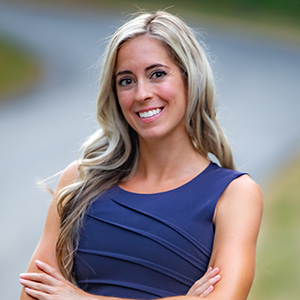 Amanda DeBello - The Anthony Leone Group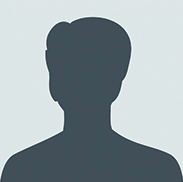 Nate Guenin - The Anthony Leone Group
Our Sold Listings : 523
Listing Sales: 273
Buyer Sales: 250
| Address | List Price | List Date | Side |
| --- | --- | --- | --- |
| 217 Fairlawn Blvd Zelienople 16063 | $325,000.00 | 5/14/2021 | Buyer |
| 155 Emmet Dr Beaver Falls 15010 | $268,000.00 | 5/11/2021 | Seller |
| 2902 Darlington Road Beaver Falls 15010 | $144,000.00 | 5/7/2021 | Buyer & Seller |
| 1513 Three Degree Rd Mars 16046 | $399,900.00 | 4/28/2021 | Buyer |
| 805 Melrose Ave Ambridge 15003 | $135,000.00 | 4/23/2021 | Seller |
| 122 Trinity Dr Aliquippa 15001 | $250,000.00 | 4/16/2021 | Seller |
| 4002 Phillips Ct Mars 16046 | $675,000.00 | 4/16/2021 | Seller |
| 114 Morewood Rd Glenshaw 15116 | $249,900.00 | 4/9/2021 | Seller |
| 236 Princeton Drive Aliquippa 15001 | $235,000.00 | 4/1/2021 | Seller |
| 1990 Powell Road Cranberry Township 16066 | $384,900.00 | 4/1/2021 | Buyer |
| 1127 Goettman Pittsburgh 15212 | $399,000.00 | 4/1/2021 | Buyer |
| 203 Pfeifer Rd (creekwood Fields) Harmony 16037 | $154,900.00 | 3/31/2021 | Buyer |
| 168 Rhodes Drive Beaver Falls 15010 | $354,900.00 | 3/31/2021 | Buyer |
| 4231 Finleyville Elrama Rd Finleyville 15332 | $165,000.00 | 3/30/2021 | Seller |
| 700 Fruitwood Dr Bethel Park 15102 | $299,900.00 | 3/29/2021 | Buyer |
| 345 Evans City Rd Butler 16001 | $199,900.00 | 3/26/2021 | Buyer |
| 330 Brohios Drive Monaca 15061 | $180,000.00 | 3/22/2021 | Buyer & Seller |
| 328 Moon Clinton Rd Coraopolis 15108 | $89,000.00 | 3/19/2021 | Buyer |
| 727 Smiley St Ellwood City 16117 | $165,000.00 | 3/19/2021 | Seller |
| 601 Meadowridge Dr Ellwood City 16117 | $344,900.00 | 3/19/2021 | Buyer |
| 149 Cypress Hill Dr Pittsburgh 15235 | $139,900.00 | 3/15/2021 | Seller |
| 1902 Fox Avenue Beaver Falls 15010 | $185,000.00 | 3/12/2021 | Seller |
| 224 Shenango Rd Beaver Falls 15010 | $369,900.00 | 3/12/2021 | Buyer |
| 613 Newton Sq Coraopolis 15108 | $115,000.00 | 3/11/2021 | Buyer |
| 100 Radcliff Drive Aliquippa 15001 | $389,900.00 | 3/5/2021 | Buyer & Seller |
| 231 Grandview Ave Ellwood City 16117 | $239,000.00 | 3/5/2021 | Buyer |
| 2434 Smallman Street Pittsburgh 15222 | $460,000.00 | 3/4/2021 | Seller |
| 7 Beech St Ambridge 15003 | $110,000.00 | 2/19/2021 | Buyer |
| 1739 Pierce Street Aliquippa 15001 | $135,000.00 | 2/18/2021 | Seller |
| 1916 Sidney St Pittsburgh 15203 | $320,000.00 | 2/18/2021 | Buyer |
| 607 Grandview Dr Gibsonia 15044 | $1,125,000.00 | 2/4/2021 | Seller |
| 8510 Remington Dr Pittsburgh 15237 | $237,000.00 | 2/4/2021 | Seller |
| 615 Pennsylvania Monaca 15061 | $89,900.00 | 1/29/2021 | Buyer & Seller |
| 309 Rainbow Dr Aliquippa 15001 | $449,999.00 | 1/29/2021 | Seller |
| 0 Chapel Drive Aliquippa 15001 | $14,000.00 | 1/28/2021 | Buyer & Seller |
| 1327 Sunset Avenue Aliquippa 15001 | $219,900.00 | 1/26/2021 | Seller |
| 1815 Polk Street Aliquippa 15001 | $169,900.00 | 1/26/2021 | Seller |
| 3708 2nd Ave Beaver Falls 15010 | $179,900.00 | 1/21/2021 | Buyer |
| 1690 Old Brodhead Road Monaca 15061 | $185,000.00 | 1/20/2021 | Seller |
| 3013 Chimney Rock Court Coraopolis 15108 | $624,900.00 | 1/15/2021 | Buyer |
| 98 Summer St Monaca 15061 | $155,000.00 | 1/14/2021 | Seller |
| 2720 Ridge Road Ext Baden 15005 | $210,000.00 | 12/31/2020 | Buyer |
| 1382 Gringo Clinton Rd Aliquippa 15001 | $165,000.00 | 12/30/2020 | Seller |
| 102 Mccracken Drive Monaca 15061 | $285,000.00 | 12/30/2020 | Seller |
| 1338 Samantha Way North Huntingdon 15642 | $369,900.00 | 12/18/2020 | Seller |
| 7401 Lafayette Square Aliquippa 15001 | $134,900.00 | 12/16/2020 | Buyer |
| 46 Cowan St Pittsburgh 15211 | $187,000.00 | 12/16/2020 | Buyer |
| 2009 Irwin Aliquippa 15001 | $89,900.00 | 12/14/2020 | Buyer & Seller |
| 211 Cottonwood Dr Oakdale 15071 | $229,900.00 | 12/11/2020 | Seller |
| 2344 Norton Rd Pittsburgh 15241 | $344,000.00 | 12/11/2020 | Buyer |
| 712 Canterbury Drive Coraopolis 15108 | $232,500.00 | 12/8/2020 | Seller |
| 9338 Tanbark Dr Pittsburgh 15237 | $340,000.00 | 11/30/2020 | Buyer |
| 160 Wexford Bayne Rd Wexford 15090 | $228,000.00 | 11/24/2020 | Seller |
| 106 Bonnie Brae Dr Coraopolis 15108 | $129,900.00 | 11/23/2020 | Seller |
| 305 Harding St Ellwood City 16117 | $550,130.00 | 11/20/2020 | Buyer |
| 102 Village Place Wexford 15090 | $310,000.00 | 11/16/2020 | Seller |
| 2407 West Wade Street Aliquippa 15001 | $185,000.00 | 11/13/2020 | Seller |
| 440 Gypsy Glen Rd Beaver 15009 | $169,000.00 | 11/12/2020 | Buyer |
| 316 Pine St Ambridge 15003 | $50,000.00 | 11/6/2020 | Buyer |
| 1016 Ohioview Ave Ambridge 15003 | $110,000.00 | 11/6/2020 | Buyer |
| 729 Truth Lane Cranberry Twp 16066 | $315,000.00 | 11/4/2020 | Seller |
| 729 Truth Lane Cranberry Twp 16066 | $315,000.00 | 11/4/2020 | Seller |
| 833 Anthony Wayne Drive Baden 15005 | $59,900.00 | 10/29/2020 | Seller |
| 1121 Penn Ave New Brighton 15066 | $165,000.00 | 10/19/2020 | Seller |
| 302 Stockton Ridge Cranberry Township 16066 | $164,500.00 | 10/19/2020 | Buyer |
| 805 Melrose Ave Ambridge 15003 | $69,900.00 | 10/14/2020 | Buyer |
| 1011 5th St Baden 15005 | $149,900.00 | 10/14/2020 | Buyer |
| 2333 Marbury Road Pittsburgh 15221 | $340,000.00 | 10/9/2020 | Buyer |
| 103 Heldon Drive Coraopolis 15108 | $399,999.00 | 10/9/2020 | Buyer |
| 553 Brandywine Dr Cranberry Township 16066 | $178,500.00 | 10/2/2020 | Buyer |
| 1803 Hudson St Aliquippa 15001 | $154,900.00 | 9/30/2020 | Seller |
| 900 Gregory Court Cranberry Township 16066 | $479,900.00 | 9/30/2020 | Buyer |
| 2300 Smith Aliquippa 15001 | $188,000.00 | 9/24/2020 | Buyer |
| 409 17th Street Beaver Falls 15010 | $35,000.00 | 9/10/2020 | Seller |
| 1532 El Dorado Drive Aliquippa 15001 | $350,000.00 | 9/8/2020 | Seller |
| 2229 James St Aliquippa 15001 | $299,000.00 | 8/28/2020 | Seller |
| 5334 Natrona Way Pittsburgh 15201 | $300,000.00 | 8/28/2020 | Buyer |
| 602 Frankfort Road Monaca 15061 | $179,900.00 | 8/27/2020 | Seller |
| 108 Connie Park Dr Mc Kees Rocks 15136 | $219,990.00 | 8/25/2020 | Buyer |
| 1225 Ridgeway Ave Aliquippa 15001 | $195,000.00 | 8/21/2020 | Seller |
| 427 Jackson St Rochester 15074 | $95,000.00 | 8/21/2020 | Seller |
| 1405 Cavitt Road Monroeville 15146 | $175,000.00 | 8/21/2020 | Seller |
| 726 Bell Ave Ellwood City 16117 | $37,500.00 | 8/20/2020 | Seller |
| 105 Parkridge Dr Aliquippa 15001 | $269,000.00 | 8/17/2020 | Buyer |
| 337 Wilson Ave Ambridge 15003 | $75,000.00 | 8/17/2020 | Buyer & Seller |
| 5008 Clifton Drive Aliquippa 15001 | $199,000.00 | 8/17/2020 | Seller |
| 122 Knollwood Dr Industry 15052 | $162,000.00 | 8/17/2020 | Buyer |
| 1400 Maratta Road Aliquippa 15001 | $205,000.00 | 8/14/2020 | Seller |
| 9015 James Ct Aliquippa 15001 | $80,000.00 | 8/14/2020 | Seller |
| 1327 Sunset 15001 15001 | $66,000.00 | 8/7/2020 | Buyer |
| 900 Richards Ave Ellwood City 16117 | $135,000.00 | 8/3/2020 | Seller |
| 102 Jodi Dr Beaver 15009 | $448,500.00 | 8/3/2020 | Buyer |
| 439 Navigation Street Beaver 15009 | $260,000.00 | 8/3/2020 | Buyer & Seller |
| 145 Center Grange Rd Aliquippa 15001 | $350,000.00 | 7/30/2020 | Seller |
| 761 Charles St Rochester 15074 | $170,000.00 | 7/30/2020 | Seller |
| 145 Center Grange Rd Monaca 15061 | $149,900.00 | 7/28/2020 | Seller |
| 5920 Douglas Pittsburgh 15217 | $265,000.00 | 7/24/2020 | Seller |
| 1421 Eleanor St Pittsburgh 15210 | $69,900.00 | 7/24/2020 | Buyer |
| 104 Flamingo Drive Cranberry Twp. 16066 | $389,900.00 | 7/24/2020 | Seller |
| 211 Union Avenue Pittsburgh 15202 | $210,000.00 | 7/24/2020 | Seller |
| 420 Kings Hwy Carnegie 15106 | $575,000.00 | 7/24/2020 | Buyer |
| 7051 Berringer Ct Coraopolis 15108 | $385,000.00 | 7/23/2020 | Buyer |
| 947 3rd Baden 15005 | $35,000.00 | 7/17/2020 | Buyer & Seller |
| 1502 Milan Ave Pittsburgh 15226 | $165,000.00 | 7/16/2020 | Buyer |
| 220 Thomas Hill Rd Fombell 16123 | $565,000.00 | 7/9/2020 | Seller |
| 406 Village Pl Wexford 15090 | $325,000.00 | 7/3/2020 | Buyer & Seller |
| 1312 Penn Avenue New Brighton 15066 | $79,900.00 | 7/2/2020 | Seller |
| 454 Monmouth Dr Cranberry Township 16066 | $337,000.00 | 6/19/2020 | Buyer |
| 1738 Chessland Pl Pittsburgh 15205 | $142,500.00 | 6/18/2020 | Seller |
| 4230 Tuscarawas Road Beaver 15009 | $187,500.00 | 6/12/2020 | Seller |
| 1023 Blackhawk Dr Valencia 16059 | $400,000.00 | 6/12/2020 | Buyer |
| 1809 Constitution Blvd Valencia 16059 | $65,000.00 | 6/11/2020 | Buyer |
| 1311 Breed St Pittsburgh 15203 | $349,900.00 | 6/5/2020 | Buyer |
| 309 Newton Sq Coraopolis 15108 | $149,000.00 | 5/29/2020 | Seller |
| 153 Edgewater Drive Monaca 15061 | $230,000.00 | 5/29/2020 | Buyer |
| 190 Taylor Avenue Beaver 15009 | $255,000.00 | 5/15/2020 | Buyer |
| 1938 Mclean Street Aliquippa 15001 | $129,900.00 | 5/15/2020 | Seller |
| 3745 Old William Penn Hwy Pittsburgh 15235 | $118,500.00 | 5/15/2020 | Buyer |
| 100 Stoney Creek Ct Seven Fields 16046 | $165,000.00 | 5/6/2020 | Seller |
| 203 Columbia Dr Aliquippa 15001 | $285,000.00 | 5/4/2020 | Seller |
| 149 Briercliff Road 15010 15010 | $145,000.00 | 5/1/2020 | Seller |
| 1104 Second Street 15009 15009 | $259,000.00 | 4/30/2020 | Seller |
| 127 August Dr Coraopolis 15108 | $235,000.00 | 4/30/2020 | Seller |
| 5556 Forbes Avenue 15217 15217 | $569,000.00 | 4/17/2020 | Seller |
| 5512 Bartlett St Pittsburgh 15217 | $355,000.00 | 4/10/2020 | Seller |
| 1409 4th Avenue Conway 15027 | $55,000.00 | 4/6/2020 | Seller |
| 815 Florence Ave Pittsburgh 15202 | $239,900.00 | 3/27/2020 | Buyer |
| 3401 45th St New Brighton 15066 | $12,250.00 | 3/23/2020 | Buyer & Seller |
| 1809 Saint James Pl Wexford 15090 | $185,000.00 | 3/23/2020 | Buyer |
| 224 Edmond St Pittsburgh 15224 | $179,900.00 | 3/18/2020 | Buyer |
| 1744 Grant Street Aliquippa 15001 | $115,000.00 | 3/17/2020 | Seller |
| 707 Newton Sq Coraopolis 15108 | $142,500.00 | 3/16/2020 | Seller |
| 124 Shady Oak Dr Cranberry Township 16066 | $345,000.00 | 3/13/2020 | Buyer |
| 219 Lochinver Dr Coraopolis 15108 | $359,000.00 | 3/13/2020 | Buyer |
| 1131 Fairlane Dr Aliquippa 15001 | $229,000.00 | 3/10/2020 | Seller |
| 635 Virginia Avenue Rochester 15074 | $225,000.00 | 3/9/2020 | Seller |
| 1626 Tyler Street Aliquippa 15001 | $134,000.00 | 2/28/2020 | Seller |
| 8 Truman Circle Mc Kees Rocks 15136 | $245,000.00 | 2/28/2020 | Seller |
| 615 Golden Ridge Court Cranberry Township 16066 | $349,000.00 | 2/28/2020 | Buyer |
| 1121 Maine Ave Aliquippa 15001 | $129,900.00 | 2/27/2020 | Seller |
| 114 Center Grange Rear 15001 15001 | $140,000.00 | 2/21/2020 | Seller |
| 523 Pattison St. Ext Evans City 16033 | $184,999.00 | 2/7/2020 | Seller |
| 2000 Mcminn St Aliquippa 15001 | $43,900.00 | 1/27/2020 | Seller |
| 474 Pennsylvania Rochester 15074 | $115,000.00 | 1/24/2020 | Seller |
| 957 Delfield Drive Bethel Park 15102 | $330,000.00 | 1/23/2020 | Seller |
| 1041 Elm Street Monaca 15061 | $55,000.00 | 1/20/2020 | Seller |
| 1612 7th Avenue Beaver Falls 15010 | $85,000.00 | 1/10/2020 | Seller |
| 1516 Renton Road Plum 15239 | $194,900.00 | 12/30/2019 | Buyer |
| 107 James Drive Beaver 15009 | $575,000.00 | 12/13/2019 | Seller |
| 382 Camilla Street Baden 15005 | $145,000.00 | 12/10/2019 | Seller |
| 150 Post Oak Dr Beaver Falls 15010 | $619,000.00 | 12/10/2019 | Buyer |
| 1315 Virginia Avenue Monaca 15061 | $50,000.00 | 12/6/2019 | Buyer & Seller |
| 2128 Admiral Street Aliquippa 15001 | $159,900.00 | 11/27/2019 | Seller |
| 513 Elmbrook Dr Beaver Falls 15010 | $260,000.00 | 11/25/2019 | Buyer |
| 109 Oakcrest Drive Monaca 15061 | $350,000.00 | 11/25/2019 | Buyer & Seller |
| 488 Seavey Pittsburgh 15209 | $364,900.00 | 11/22/2019 | Buyer |
| 2004 White Oak Ct. 15108 15108 | $305,000.00 | 11/15/2019 | Seller |
| 151 Mccracken Drive Monaca 15061 | $374,900.00 | 11/15/2019 | Seller |
| 6102 Sanlin Drive Coraopolis 15108 | $72,000.00 | 11/15/2019 | Seller |
| 505 Ten Point Ln Cranberry Township 16066 | $224,900.00 | 11/4/2019 | Buyer |
| 108 Sunray Drive Aliquippa 15001 | $339,000.00 | 10/31/2019 | Seller |
| 277 Plum St Imperial 15126 | $215,000.00 | 10/31/2019 | Buyer & Seller |
| 602 Heron Ct Coraopolis 15108 | $159,000.00 | 10/31/2019 | Seller |
| 1441 Benton Ave Pittsburgh 15212 | $130,000.00 | 10/30/2019 | Seller |
| 1087 Catherine Drive Conway 15027 | $134,900.00 | 10/15/2019 | Seller |
| 140 Home Pittsburgh 15201 | $279,000.00 | 10/4/2019 | Buyer |
| 101 Lacy Rd Uniontown 15401 | $248,900.00 | 9/30/2019 | Buyer |
| 811 Ledgeview Allison Park 15101 | $231,500.00 | 9/27/2019 | Seller |
| 717 Mercer Road Beaver Falls 15010 | $115,000.00 | 9/25/2019 | Seller |
| 1700 River Road Beaver 15009 | $499,900.00 | 9/20/2019 | Buyer |
| 205 Sherwood Dr Monaca 15061 | $218,000.00 | 9/13/2019 | Seller |
| 1020 Gringo Rd Aliquippa 15001 | $150,000.00 | 9/6/2019 | Buyer & Seller |
| 703 Hemlock Drive Aliquippa 15001 | $159,900.00 | 9/6/2019 | Seller |
| 6335 Douglas St Pittsburgh 15217 | $475,000.00 | 9/3/2019 | Buyer |
| 444 Independence Road 15001 15001 | $249,900.00 | 8/26/2019 | Buyer |
| 188 Sherwood Drive Monaca 15061 | $197,000.00 | 8/23/2019 | Seller |
| 721 Hillcrest Avenue Baden 15005 | $38,000.00 | 8/16/2019 | Seller |
| 114 Buss Rd 15001 15001 | $199,000.00 | 8/15/2019 | Buyer |
| 1038 Ohio Ave Monaca 15061 | $179,900.00 | 8/12/2019 | Seller |
| 519 Harpers Ferry Rd Beaver Falls 15010 | $229,900.00 | 8/12/2019 | Buyer |
| 101 James Dr Beaver 15009 | $875,000.00 | 8/6/2019 | Buyer & Seller |
| 3121 Kane Road Aliquippa 15001 | $139,900.00 | 7/19/2019 | Seller |
| 7803 Lafayette Square Aliquippa 15001 | $124,900.00 | 7/19/2019 | Buyer |
| 506 38th St Beaver Falls 15010 | $72,000.00 | 7/16/2019 | Buyer |
| 164 Horseshoe Drive Freeport 16229 | $589,900.00 | 7/15/2019 | Buyer |
| 160 Wexford-bayne Rd Wexford 15090 | $214,900.00 | 7/10/2019 | Buyer |
| 416 White Pine Lane Baden 15005 | $299,900.00 | 7/8/2019 | Buyer |
| 1215 Peach St Erie 16501 | $145,000.00 | 7/5/2019 | Buyer |
| 1331 Brinton Road Pittsburgh 15221 | $112,000.00 | 7/3/2019 | Seller |
| 1509 Wareman Ave Pittsburgh 15226 | $199,900.00 | 7/3/2019 | Buyer |
| 109 Pinehurst Dr Cranberry Township 16066 | $379,900.00 | 7/2/2019 | Buyer |
| 128 Kensington Dr Pittsburgh 15237 | $329,900.00 | 7/1/2019 | Buyer |
| 2916 Brodhead Rd Aliquippa 15001 | $188,000.00 | 6/28/2019 | Buyer & Seller |
| 235 College Park Coraopolis 15108 | $75,000.00 | 6/28/2019 | Buyer & Seller |
| 4814 Au Sable Dr Gibsonia 15044 | $385,000.00 | 6/26/2019 | Seller |
| 302 Stockton Ridge 16066 16066 | $152,000.00 | 6/21/2019 | Buyer |
| 306 Sapling Ct Cranberry Township 16066 | $499,900.00 | 6/7/2019 | Seller |
| 310 Newkirk Street Carnegie 15106 | $134,900.00 | 6/5/2019 | Buyer & Seller |
| 319 Cowpath Road Aliquippa 15001 | $274,900.00 | 6/4/2019 | Seller |
| 818 Balmoral Ct Coraopolis 15108 | $424,900.00 | 5/30/2019 | Buyer |
| 6522 Ventura Drive Pittsburgh 15236 | $159,900.00 | 5/24/2019 | Buyer |
| 611 Greenlee Rd Pittsburgh 15227 | $197,500.00 | 5/24/2019 | Buyer |
| 402 Pattison St Evans City 16033 | $185,000.00 | 5/17/2019 | Seller |
| 905 Bonnie Brae Drive Coraopolis 15108 | $120,000.00 | 5/16/2019 | Seller |
| 400 S Highland Ave Pittsburgh 15206 | $150,000.00 | 5/9/2019 | Seller |
| 8113 Revere Place Aliquippa 15001 | $74,900.00 | 5/9/2019 | Seller |
| 408 Stanford Avenue Pittsburgh 15229 | $160,000.00 | 5/2/2019 | Buyer |
| 167 38th Street Pittsburgh 15201 | $629,900.00 | 4/26/2019 | Seller |
| 108 Old Ridge Road Coraopolis 15108 | $279,900.00 | 4/26/2019 | Seller |
| 2441 Dogwood Dr Wexford 15090 | $428,900.00 | 4/26/2019 | Buyer |
| 123 Sunray Dr Aliquippa 15001 | $399,000.00 | 4/8/2019 | Seller |
| 2426 Dogwood Drive Wexford 15090 | $449,900.00 | 4/8/2019 | Buyer |
| 1410 Ridge Rd Ambridge 15003 | $200,000.00 | 4/4/2019 | Buyer |
| 1026 Prospect Rd Evans City 16033 | $67,500.00 | 3/22/2019 | Seller |
| 139 Cedar Ridge Drive Monaca 15061 | $279,000.00 | 3/22/2019 | Buyer |
| 1026 Prospect Rd Evans City 16033 | $67,500.00 | 3/22/2019 | Seller |
| 301 Pine Drive Aliquippa 15001 | $229,900.00 | 3/18/2019 | Seller |
| 5015 Stags Leap Ln Coraopolis 15108 | $399,000.00 | 3/15/2019 | Buyer |
| 360 Flaugherty Run Road Coraopolis 15108 | $155,000.00 | 3/8/2019 | Buyer |
| 105 Walnut Drive Ambridge 15005 | $210,000.00 | 3/8/2019 | Seller |
| 254 Shasta Drive Pittsburgh 15239 | $212,000.00 | 2/28/2019 | Seller |
| 1604 Irwin St Aliquippa 15001 | $85,000.00 | 2/15/2019 | Seller |
| 1034 Pennsylvania Ave Monaca 15061 | $154,900.00 | 2/15/2019 | Buyer |
| 2206 Mclean St Aliquippa 15001 | $82,500.00 | 2/15/2019 | Seller |
| 1448 State Route 351 Enon Valley 16120 | $169,000.00 | 2/15/2019 | Seller |
| 4413 State Route 151 Aliquippa 15001 | $309,900.00 | 2/14/2019 | Buyer |
| 4055 Potato Garden Run Rd Imperial 15126 | $215,000.00 | 2/14/2019 | Seller |
| 715 Sunset Cranberry Township 16066 | $204,900.00 | 1/25/2019 | Buyer |
| 114 Gregg Dr Harmony 16037 | $249,900.00 | 1/23/2019 | Buyer |
| 255 Sherwood Dr Cranberry 16066 | $187,900.00 | 1/23/2019 | Buyer & Seller |
| 1207 Gringo Road 15001 15001 | $155,000.00 | 1/14/2019 | Seller |
| 602 Meadow Glen Ct Cranberry Township 16066 | $317,000.00 | 1/4/2019 | Buyer |
| 503 5th St Aliquippa 15001 | $24,900.00 | 12/28/2018 | Buyer |
| 103 Winterbrook Dr Cranberry Township 16066 | $385,000.00 | 12/28/2018 | Seller |
| 8010 Jordan Court Coraopolis 15108 | $435,000.00 | 12/14/2018 | Buyer |
| 101 Chateau Dr Aliquippa 15001 | $295,000.00 | 12/14/2018 | Seller |
| 202 Woodlawn Rd Cranberry Township 16066 | $337,500.00 | 12/14/2018 | Buyer |
| 98 Sunridge Dr Freedom 15042 | $207,000.00 | 12/14/2018 | Buyer |
| 806 Clearview Ave Pittsburgh 15205 | $159,000.00 | 12/13/2018 | Seller |
| 6309 Monitor St Pittsburgh 15217 | $299,900.00 | 12/10/2018 | Buyer |
| 336 Byron Cir Cranberry Township 16066 | $187,900.00 | 12/7/2018 | Buyer |
| 111 Konzier Dr Pittsburgh 15237 | $307,500.00 | 12/6/2018 | Buyer |
| 204 Hill Street 16033 16033 | $119,900.00 | 11/29/2018 | Seller |
| 303 Newton Sq Coraopolis 15108 | $129,900.00 | 10/30/2018 | Buyer |
| 798 798 Indiana Ave. Monaca 15061 | $87,400.00 | 10/29/2018 | Buyer |
| 913 Elm St Aliquippa 15001 | $119,900.00 | 10/25/2018 | Buyer |
| 110 Sunview Drive Beaver Falls 15010 | $280,000.00 | 10/25/2018 | Buyer & Seller |
| 2019 Jane Pittsburgh 15203 | $198,500.00 | 10/19/2018 | Buyer |
| 237 Corey Dr Gibsonia 15044 | $238,000.00 | 10/17/2018 | Buyer |
| 389 Deer Lane Rochester 15074 | $79,900.00 | 10/15/2018 | Buyer |
| 117 Bridget St Aliquippa 15001 | $389,900.00 | 10/9/2018 | Seller |
| 142 S Jackson St Evans City 16033 | $39,900.00 | 10/9/2018 | Buyer |
| 2927 Mary St Pittsburgh 15203 | $239,000.00 | 10/5/2018 | Buyer |
| 3918 41st St New Brighton 15066 | $119,900.00 | 10/1/2018 | Seller |
| 422 Ten Point Lane Cranberry Township 16066 | $158,500.00 | 10/1/2018 | Buyer |
| 179 Broadstone Drive Mars 16046 | $389,900.00 | 9/28/2018 | Buyer |
| 109 Butternut Drive Mcdonald 15057 | $349,900.00 | 9/21/2018 | Seller |
| 10 Walnut St Bellevue 15202 | $214,900.00 | 9/19/2018 | Seller |
| 142 Edgewood Dr Beaver 15009 | $215,000.00 | 9/17/2018 | Seller |
| 3144 Kane Rd Aliquippa 15001 | $290,000.00 | 9/12/2018 | Buyer & Seller |
| 100 Lori Rd Gibsonia 15044 | $279,900.00 | 9/7/2018 | Buyer |
| 203 Chateau Drive Aliquippa 15001 | $315,000.00 | 9/6/2018 | Seller |
| 725 Venango Ave Pittsburgh 15209 | $244,900.00 | 9/6/2018 | Buyer |
| 709 Lincoln St Aliquippa 15001 | $73,500.00 | 8/30/2018 | Seller |
| 1522 Parkwood Pointe Dr Crescent 15046 | $274,900.00 | 8/30/2018 | Seller |
| 1061 Old Hills Rd Mckeesport 15135 | $165,000.00 | 8/23/2018 | Seller |
| 5197 Keystone Pittsburgh 15201 | $510,000.00 | 8/22/2018 | Buyer |
| 520 Aspen St Pittsburgh 15224 | $309,900.00 | 8/13/2018 | Buyer |
| 1705 Heather Heights Dr Crescent 15046 | $235,000.00 | 8/10/2018 | Seller |
| 1618 Davidson St Aliquippa 15001 | $44,000.00 | 8/3/2018 | Seller |
| 2437 Bellwood Dr Pittsburgh 15237 | $411,000.00 | 7/31/2018 | Buyer |
| 461 Mecklem Ave Rochester 15074 | $46,000.00 | 7/23/2018 | Seller |
| 104 Donahue Dr. Pittsburgh 15236 | $274,500.00 | 7/23/2018 | Buyer |
| 200 Wessex Hills Dr Coraopolis 15108 | $239,900.00 | 7/12/2018 | Buyer |
| 806 Hiland Avenue Coraopolis 15108 | $155,000.00 | 7/9/2018 | Buyer |
| 4616 Bulltown Rd Murrysville 15668 | $450,000.00 | 7/2/2018 | Buyer |
| 124 Mccall Rd Butler 16001 | $54,900.00 | 6/29/2018 | Buyer |
| 310 Saratoga Mckeesport 15135 | $284,900.00 | 6/29/2018 | Buyer |
| 605 Hickory Drive Aliquippa 15001 | $139,900.00 | 6/27/2018 | Seller |
| 1606 Old Brodhead Monaca 15061 | $219,900.00 | 6/26/2018 | Seller |
| 1106 Girard Road Pittsburgh 15227 | $185,000.00 | 6/25/2018 | Seller |
| 2501 Martha St Aliquippa 15001 | $75,000.00 | 6/25/2018 | Seller |
| 151 Highland Dr Beaver Falls 15010 | $164,900.00 | 6/25/2018 | Seller |
| 2501 Martha St Aliquippa 15001 | $75,000.00 | 6/25/2018 | Seller |
| 127 Brennburn Lane Aliquippa 15001 | $218,610.00 | 6/22/2018 | Buyer |
| 1591 Brookline Blvd Pittsburgh 15226 | $134,900.00 | 6/20/2018 | Seller |
| 116 Beachmont Dr Beaver Falls 15010 | $184,900.00 | 6/18/2018 | Buyer |
| 174 Woodbine Drive Cranberry Township 16066 | $279,900.00 | 6/18/2018 | Seller |
| 2416 Willowhurst Circle New Castle 16101 | $124,900.00 | 6/11/2018 | Seller |
| 1458 Simona Dr Pittsburgh 15201 | $240,000.00 | 6/8/2018 | Buyer |
| 3007 Juniper Court Murrysville 15668 | $329,900.00 | 6/1/2018 | Seller |
| 107 Village Road Aliquippa 15001 | $189,900.00 | 5/31/2018 | Buyer |
| 2367 West Street Aliquippa 15001 | $129,900.00 | 5/30/2018 | Seller |
| 14 Birch St. Beaver 15009 | $110,000.00 | 5/24/2018 | Buyer |
| 307 Brohios Drive 15061 15061 | $125,000.00 | 5/4/2018 | Buyer |
| 4020 Brownsville Road Pittsburgh 15227 | $210,000.00 | 5/4/2018 | Seller |
| 1110 Fairlane Drive 15001 15001 | $255,000.00 | 5/4/2018 | Seller |
| 903 Roosevelt Ave Aliquippa 15001 | $139,000.00 | 5/4/2018 | Buyer & Seller |
| 4206 Main St Pittsburgh 15224 | $189,900.00 | 4/27/2018 | Buyer |
| 11063 Babcock Blvd Gibsonia 15044 | $49,900.00 | 4/20/2018 | Buyer |
| 134 Spring Hill Road Aliquippa 15001 | $167,900.00 | 4/12/2018 | Buyer |
| 940 Bechtel St Monaca 15061 | $79,900.00 | 4/7/2018 | Seller |
| 1008 Maine Avenue Aliquippa 15001 | $105,000.00 | 4/6/2018 | Seller |
| 1719 Pierce Street Aliquippa 15001 | $82,500.00 | 4/3/2018 | Buyer & Seller |
| 102 Timberlee Dr Evans City 16033 | $534,900.00 | 4/2/2018 | Buyer |
| 602 Owens Street 15001 15001 | $71,000.00 | 3/23/2018 | Seller |
| 6 Birch St Beaver 15009 | $104,500.00 | 3/22/2018 | Buyer |
| 518 4th Aliquippa 15001 | $90,000.00 | 3/9/2018 | Seller |
| 2240 Neish Ave. Aliquippa 15001 | $254,900.00 | 3/5/2018 | Buyer |
| 819 Kazar Street 15061 15061 | $169,900.00 | 3/5/2018 | Seller |
| 1018 Yetta Ave Pittsburgh 15212 | $67,500.00 | 2/27/2018 | Buyer |
| 3125 Camberly Dr Gibsonia 15044 | $143,499.00 | 2/14/2018 | Buyer |
| 1101 Chelsea Drive Imperial 15126 | $170,000.00 | 2/12/2018 | Seller |
| 484 Tank Farm Rd Aliquippa 15001 | $49,900.00 | 2/2/2018 | Buyer |
| 244 Adams Pointe Blvd Mars 16046 | $149,000.00 | 1/16/2018 | Buyer & Seller |
| 812 Ernie St Pittsburgh 15220 | $45,000.00 | 1/12/2018 | Seller |
| 106 Mount Laurel Ln Aliquippa 15001 | $399,900.00 | 1/12/2018 | Buyer |
| 811 Ledgeview Allison Park 15101 | $184,900.00 | 1/11/2018 | Buyer |
| 300 Brookston Dr Cranberry Township 16066 | $209,700.00 | 1/11/2018 | Buyer |
| 2006 Golfway Aliquippa 15001 | $169,900.00 | 12/29/2017 | Seller |
| 3211 Cleveland Avenue Aliquippa 15001 | $169,750.00 | 12/29/2017 | Buyer |
| 218 E Harbison Road Pittsburgh 15205 | $269,900.00 | 12/21/2017 | Buyer |
| 402 Taylor Pittsburgh 15224 | $329,000.00 | 12/6/2017 | Buyer |
| 103 Lycoming Dr Coraopolis 15108 | $184,900.00 | 12/1/2017 | Seller |
| 128 Pinehurst Drive Freedom 15042 | $219,900.00 | 11/21/2017 | Seller |
| 8604 Peters Road Cranberry Twp. 16066 | $285,000.00 | 11/20/2017 | Seller |
| 8602 Peters Road Cranberry Twp. 16066 | $159,900.00 | 11/20/2017 | Buyer & Seller |
| 188 Partridge Run Rd Gibsonia 15044 | $239,900.00 | 11/6/2017 | Seller |
| 1050 Sweet Brier Drive Aliquippa 15001 | $314,900.00 | 11/3/2017 | Seller |
| 207 Stephenson Street Monaca 15061 | $235,000.00 | 11/1/2017 | Seller |
| 3218 Brodhead Rd Aliquippa 15001 | $49,900.00 | 10/23/2017 | Buyer |
| 213 Bradford Park Rd Baden 15005 | $299,900.00 | 10/12/2017 | Buyer |
| 109 Beaver Street New Brighton 15066 | $49,900.00 | 10/12/2017 | Buyer |
| 370 Ridge Road New Brighton 15066 | $174,900.00 | 10/6/2017 | Buyer |
| 1415 9th Street Ext Freedom 15042 | $158,500.00 | 10/6/2017 | Buyer |
| 205 Potts Hollow Road Aliquippa 15001 | $60,000.00 | 9/28/2017 | Buyer & Seller |
| 108 Buckingham Trail Cranberry Twp. 16066 | $849,000.00 | 9/26/2017 | Seller |
| 201 Indian Dr Pittburgh 15238 | $229,000.00 | 9/21/2017 | Buyer |
| 1107 Pacific Avenue 15061 | $33,000.00 | 9/18/2017 | Buyer |
| 136 Christy Monaca 15061 | $58,000.00 | 9/5/2017 | Buyer |
| 226 Guenevere Pittsburgh 15237 | $255,000.00 | 9/4/2017 | Buyer |
| 102 Village Pl 15090 | $284,900.00 | 9/1/2017 | Buyer |
| 225 Bainbridge Drive Monaca 15001 | $279,900.00 | 9/1/2017 | Seller |
| 231 Ella St Pittsburgh 15224 | $195,000.00 | 8/31/2017 | Buyer |
| 1705 Heather Heights Dr Crescent 15046 | $199,500.00 | 8/25/2017 | Buyer |
| 618 Hiland Ave 15108 | $34,900.00 | 8/18/2017 | Buyer |
| 1067 Flemington 15217 | $199,000.00 | 8/18/2017 | Buyer |
| 1111 Pennsylvania Avenue Monaca 15061 | $50,000.00 | 8/11/2017 | Buyer & Seller |
| 2407 Martha Street Aliquippa 15001 | $99,000.00 | 8/7/2017 | Seller |
| 341 Delano Dr Pittsburgh 15236 | $119,900.00 | 7/31/2017 | Buyer |
| 600 Calder Avenue Monaca 15061 | $174,900.00 | 7/25/2017 | Buyer & Seller |
| 1334 Washington 15061 | $35,000.00 | 7/17/2017 | Buyer & Seller |
| 112 Sunset Lane Aliquippa 15001 | $169,900.00 | 7/10/2017 | Seller |
| 2918 Kilcairn Allison Park 15101 | $215,900.00 | 7/7/2017 | Buyer |
| 454 Monmouth Dr Cranberry Township 16066 | $279,900.00 | 7/7/2017 | Buyer |
| 122 Shady River Blvd 15005 | $210,000.00 | 7/6/2017 | Buyer |
| 136 Pilgrim Drive 15143 | $249,900.00 | 7/6/2017 | Seller |
| 349 Eric Drive 15009 | $64,000.00 | 7/3/2017 | Buyer |
| 1004 Vance Avenue Coraopolis 15108 | $159,900.00 | 6/23/2017 | Seller |
| 244 North Road 16001 | $319,000.00 | 6/19/2017 | Buyer |
| 5560 Dutch Ridge Road Beaver 15009 | $249,900.00 | 6/16/2017 | Buyer |
| 6219 Patrick Henry Drive 15001 | $68,000.00 | 6/15/2017 | Buyer |
| 1222 Silver Lane 15136 | $258,000.00 | 6/1/2017 | Buyer |
| 1530 El Dorado Drive 15001 | $239,900.00 | 5/26/2017 | Seller |
| 4010 Fairway Drive 15001 | $194,900.00 | 5/22/2017 | Buyer & Seller |
| 107 Van Kirk Drive 15061 | $149,900.00 | 5/22/2017 | Seller |
| 211 Cypress Knoll Dr 15143 | $429,500.00 | 5/12/2017 | Buyer |
| 37 Rolling Rd 16066 | $233,000.00 | 5/8/2017 | Buyer |
| 309 Newton Sq. 15108 | $125,500.00 | 5/2/2017 | Buyer |
| 220 Adams Pointe Blvd 16046 | $214,900.00 | 4/28/2017 | Buyer |
| 139 Elmhurst Drive 15108 | $239,900.00 | 4/28/2017 | Buyer |
| 2411 West Wade 15001 | $25,000.00 | 4/28/2017 | Seller |
| 102 Williams Point 16033 | $249,900.00 | 4/27/2017 | Seller |
| 354 Patriot Lane 15042 | $339,900.00 | 4/26/2017 | Buyer |
| 102 Robert Street 15126 | $219,900.00 | 4/21/2017 | Seller |
| 612 21st Street 15001 | $169,900.00 | 4/21/2017 | Buyer & Seller |
| 112 Park Place 15136 | $200,000.00 | 4/21/2017 | Buyer |
| 4652 Echo Glen Drive 15236 | $138,000.00 | 3/24/2017 | Buyer |
| 21 Lamplighter Lane 15005 | $359,900.00 | 3/24/2017 | Seller |
| 167 38th Street 15201 | $549,995.00 | 3/16/2017 | Buyer |
| 533 W Village Green 16046 | $249,900.00 | 3/16/2017 | Seller |
| 104 Flamingo Drive 16066 | $299,900.00 | 3/10/2017 | Buyer |
| 404 Sherwood Drive 15009 | $269,000.00 | 3/10/2017 | Seller |
| 109 Butternut Dr 15057 | $314,900.00 | 3/8/2017 | Buyer |
| 1280 Cairn Drive 15102 | $229,000.00 | 3/7/2017 | Seller |
| 2211 Hawthorne Dr 15071 | $136,900.00 | 3/3/2017 | Buyer |
| 7504 Lafayette Sqaure 15001 | $95,000.00 | 2/23/2017 | Seller |
| 405 Clugston 15145 | $34,900.00 | 2/16/2017 | Buyer |
| 2211 Ridgevue Ave 15001 | $139,900.00 | 2/16/2017 | Buyer |
| 501 7th Avneue 15106 | $110,000.00 | 2/15/2017 | Seller |
| 125 Ornida Drive 15009 | $139,000.00 | 2/14/2017 | Buyer |
| 1616 State Avenue 15108 | $149,500.00 | 2/10/2017 | Buyer |
| 134 Mountain Dr 15106 | $162,500.00 | 1/31/2017 | Buyer |
| 708 Lexington 15001 | $119,000.00 | 1/18/2017 | Buyer |
| 4725 5th Avenue 15010 | $39,900.00 | 1/17/2017 | Seller |
| 157 Dutch Road 16037 | $525,000.00 | 1/6/2017 | Seller |
| 131 Linden Avenue 15218 | $289,000.00 | 1/3/2017 | Buyer |
| 607 Idlewood 15106 | $109,000.00 | 12/30/2016 | Buyer |
| 17 Cooper Drive 15001 | $65,000.00 | 12/27/2016 | Seller |
| 6550 Bartlett 15217 | $498,000.00 | 12/19/2016 | Buyer |
| 712 Edmond St 15224 | $187,000.00 | 12/16/2016 | Buyer |
| 1425 Morningstar Drive 15001 | $225,000.00 | 12/7/2016 | Seller |
| 109 Klitch Street 15010 | $129,900.00 | 12/7/2016 | Seller |
| 5260 Webb Street 15001 | $139,900.00 | 12/2/2016 | Seller |
| 1223 Ridge Rd Ext (1 Mohr Lane) 15003 | $159,000.00 | 11/22/2016 | Buyer |
| 101 Donald Avenue 15143 | $169,900.00 | 11/14/2016 | Buyer |
| 6846 Meade Street 15208 | $234,900.00 | 11/10/2016 | Buyer |
| 1708 Darlington Road 15010 | $79,900.00 | 10/28/2016 | Buyer & Seller |
| 758 5th Street 15009 | $89,900.00 | 10/28/2016 | Buyer |
| 5512 Bartlett St 15217 | $299,900.00 | 10/11/2016 | Buyer |
| 1948 Broadway Avenue 15216 | $86,000.00 | 10/7/2016 | Seller |
| 2623 Broad 15102 | $241,000.00 | 9/27/2016 | Buyer |
| 128 Windy Ghoul Dr 15009 | $275,000.00 | 8/31/2016 | Buyer |
| 940 Bechtel St 15061 | $50,000.00 | 8/18/2016 | Buyer |
| 1708 Maratta Road 15001 | $84,900.00 | 8/15/2016 | Seller |
| 445 Market Street 15009 | $186,900.00 | 7/25/2016 | Buyer |
| 248 Columbia Ave 15229 | $129,900.00 | 7/11/2016 | Buyer |
| 523 Neola Drive 15237 | $217,000.00 | 7/11/2016 | Buyer |
| 606 Hillcrest Drive 16117 | $54,900.00 | 6/16/2016 | Buyer |
| 707 Newton Square 15108 | $124,900.00 | 4/11/2016 | Buyer |
| 30 W Francis Avenue 15227 | $184,900.00 | 4/1/2016 | Buyer |
| 121 Grandview Avenue 15211 | $149,900.00 | 3/28/2016 | Buyer |
| 4807 Friendship Ave. 15224 | $345,000.00 | 3/18/2016 | Buyer |
| 2005 Mclean Street 15001 | $27,000.00 | 3/10/2016 | Buyer |
| 108 Paula Drive 15001 | $199,000.00 | 1/29/2016 | Buyer |
| 0 Edmond St. 15224 | $40,000.00 | 12/31/2015 | Buyer |
| 102 Lewis St. 15003 | $64,500.00 | 12/15/2015 | Buyer |
| 716 16th Street 15003 | $24,900.00 | 12/14/2015 | Buyer |
| 359 Cedarville St. 15224 | $265,000.00 | 12/1/2015 | Buyer |
| 4027 Route 151 15026 | $119,000.00 | 11/23/2015 | Buyer |
| 1135 Hiland Avenue 15108 | $89,000.00 | 10/23/2015 | Buyer |
| 1312 Washington Ave 15061 | $26,400.00 | 10/9/2015 | Buyer |
| 198 Allen Rd. 15010 | $235,000.00 | 9/30/2015 | Buyer |
| 137 Pearl Street 15224 | $189,000.00 | 9/28/2015 | Buyer |
| 600 Golf Course Rd 15001 | $200,000.00 | 9/28/2015 | Buyer |
| 5008 Clifton Dr 15001 | $124,900.00 | 9/24/2015 | Buyer |
| 295 Market St. 15009 | $357,000.00 | 8/7/2015 | Buyer |
| 803 Norwich 15226 | $95,000.00 | 7/24/2015 | Buyer |
| 1437 Corporation 15009 | $239,900.00 | 5/29/2015 | Buyer |
| 2084 Mercer Road 15066 | $124,900.00 | 5/18/2015 | Buyer |
| 210 Summerfield Drive 15005 | $234,500.00 | 5/14/2015 | Buyer |
| 1033 Monaca Rd (stobo St) 15061 | $105,000.00 | 3/31/2015 | Buyer |
| 1331 Brinton Road 15221 | $82,000.00 | 2/26/2015 | Buyer |
| 3715 Grant Street 15234 | $119,900.00 | 1/20/2015 | Buyer |
| 525 E Main 15106 | $110,000.00 | 1/14/2015 | Buyer |
| 112 James Lane 15061 | $225,000.00 | 12/29/2014 | Buyer |
| 1727 Filmore Street 15001 | $29,000.00 | 12/1/2014 | Seller |
| 4230 Tuscarawas Road 15009 | $69,000.00 | 11/6/2014 | Buyer |
| 3010 Brentwood Avenue 15227 | $74,000.00 | 10/29/2014 | Buyer |
| 118 Terry Lane 15061 | $174,900.00 | 10/6/2014 | Seller |
| 2 Western Ave 15009 | $41,900.00 | 9/30/2014 | Buyer |
| 1049 Irwin Street 15001 | $10,000.00 | 9/29/2014 | Buyer |
| 4011 Letort Lane 15101 | $329,000.00 | 9/26/2014 | Buyer |
| 66 Pius Street 15203 | $170,000.00 | 9/26/2014 | Seller |
| 1737 Porter Street 15027 | $169,900.00 | 9/26/2014 | Seller |
| 123 Mccracken Drive 15061 | $225,000.00 | 9/26/2014 | Seller |
| 159 Eric Drive 15009 | $335,000.00 | 9/23/2014 | Seller |
| 128 Duncan Circle 15009 | $304,901.00 | 9/22/2014 | Buyer |
| 239 Columbia Drive 15001 | $145,900.00 | 9/19/2014 | Buyer |
| 401 St James Court 16066 | $303,000.00 | 7/25/2014 | Seller |
| 101 Stonefield Drive 16066 | $350,000.00 | 7/25/2014 | Buyer |
| 66 Pius Street 15203 | $189,900.00 | 7/25/2014 | Seller |
| 1667 Norsen Dr. 15243 | $157,500.00 | 7/24/2014 | Buyer |
| 193 Scott Lane 15367 | $145,000.00 | 7/11/2014 | Seller |
| 329 Brohios Drive 15061 | $158,000.00 | 6/25/2014 | Seller |
| 1509 Fifth Street 15066 | $59,900.00 | 6/23/2014 | Buyer |
| 1340 Gringo Cinton Road 15001 | $245,000.00 | 6/13/2014 | Seller |
| 2916 Brodhead Road 15001 | $169,900.00 | 6/10/2014 | Buyer & Seller |
| 244 Adams Pointe Blvd 16046 | $126,900.00 | 6/5/2014 | Buyer |
| 926 Duss Avenue 15003 | $30,000.00 | 5/27/2014 | Buyer |
| 143 Edgewood Street 15001 | $180,000.00 | 5/16/2014 | Buyer |
| 1613 Tyler Street 15001 | $110,000.00 | 5/16/2014 | Seller |
| 1219 Wade St. 15001 | $30,000.00 | 5/9/2014 | Buyer |
| 4058 Patterson Road 15001 | $125,900.00 | 4/28/2014 | Buyer |
| 1803 Hudson Avenue 15001 | $124,900.00 | 4/14/2014 | Buyer |
| 1032 Goehring 15212 | $79,900.00 | 4/10/2014 | Buyer |
| 2 North Old Oak Drive 15010 | $209,000.00 | 2/28/2014 | Seller |
| 5074 Bowling Green Street 15332 | $199,900.00 | 2/28/2014 | Seller |
| 531 W Village Green Blvd 16046 | $227,500.00 | 1/17/2014 | Buyer |
| 331 Brohios Drive 15061 | $156,000.00 | 1/15/2014 | Seller |
| 1705 Truman Drive 15001 | $119,900.00 | 12/30/2013 | Seller |
| 123 Springhill Drive 15071 | $375,000.00 | 12/19/2013 | Buyer & Seller |
| 903 Roosevelt Ave 15001 | $41,000.00 | 11/26/2013 | Buyer |
| 1103 Ridgeway Ave 15001 | $55,900.00 | 10/31/2013 | Buyer |
| 175 Evans City Rd 16001 | $99,900.00 | 10/30/2013 | Buyer |
| 1812 Irwin Street 15001 | $37,000.00 | 9/30/2013 | Buyer |
| 105 Jerome Street 15001 | $108,000.00 | 9/27/2013 | Seller |
| 112 Orchard Street 15001 | $15,200.00 | 9/20/2013 | Buyer |
| 1704 Ridge Avenue 15108 | $129,900.00 | 9/6/2013 | Seller |
| 2430 West Wade Street 15001 | $64,000.00 | 8/27/2013 | Buyer & Seller |
| 151 Fort Pitt Blvd 15222 | $414,000.00 | 8/23/2013 | Buyer |
| 19 Circle Drive 15009 | $147,000.00 | 8/22/2013 | Seller |
| 120 Longvue Drive 15237 | $164,999.00 | 8/22/2013 | Buyer |
| 5038 Clifton Drive 15001 | $99,500.00 | 7/23/2013 | Buyer |
| 1428 Elgin Street 15001 | $50,000.00 | 7/2/2013 | Buyer |
| 1420 Elgin 15001 | $29,000.00 | 6/10/2013 | Buyer |
| 1104 Second Street 15009 | $165,000.00 | 5/31/2013 | Buyer |
| 424 Allen Avenue 15061 | $94,900.00 | 5/29/2013 | Buyer |
| 112 Oakcrest Drive 15061 | $189,900.00 | 5/28/2013 | Buyer |
| 512 Anthony 15106 | $120,000.00 | 5/24/2013 | Buyer |
| 119 Leon Road 15220 | $129,500.00 | 5/8/2013 | Buyer |
| 5409 Martin Street 15001 | $134,900.00 | 5/8/2013 | Seller |
| 103 Rural Drive 16001 | $129,900.00 | 5/3/2013 | Buyer |
| 1038 Summit Avenue 15061 | $69,900.00 | 3/11/2013 | Buyer |
| 404 Sherwood Drive 15009 | $232,000.00 | 3/8/2013 | Buyer |
| 107 Meadowbrook Drive 15108 | $159,800.00 | 3/8/2013 | Seller |
| 142 Sawyer Drive 15001 | $88,200.00 | 3/1/2013 | Buyer |
| 113 Major Street 15001 | $15,000.00 | 2/19/2013 | Buyer |
| 221 Stone Quarry Road 15061 | $79,900.00 | 2/1/2013 | Buyer |
| 1512 Pennsylvania Ave. 15061 | $9,000.00 | 12/14/2012 | Buyer |
| 301 Foch Street 16117 | $104,900.00 | 11/27/2012 | Buyer |
| 2411 West Wade 15001 | $28,500.00 | 11/8/2012 | Buyer |
| 2129 Admiral Street 15001 | $129,900.00 | 10/26/2012 | Seller |
| 3728 Green Garden Road 15001 | $119,900.00 | 10/24/2012 | Buyer |
| 900 College Park Drive 15108 | $54,900.00 | 10/22/2012 | Buyer |
| 112 Mcclelland Drive 15074 | $90,000.00 | 8/31/2012 | Buyer |
| 346 Fawn Trail 16066 | $127,500.00 | 4/27/2012 | Buyer |
| 1264 Norberry Court 16066 | $89,900.00 | 4/27/2012 | Buyer & Seller |
| 315 Pennsview Ct 15205 | $109,900.00 | 3/23/2012 | Buyer |
| 924 White Water Drive 16046 | $367,000.00 | 3/9/2012 | Buyer |
| 20 Cambria Point 15209 | $228,000.00 | 3/9/2012 | Seller |
| 901 Columbus Drive 15001 | $119,900.00 | 11/14/2011 | Seller |
| 2915 Albine Dr 15116 | $199,899.00 | 10/24/2011 | Buyer |